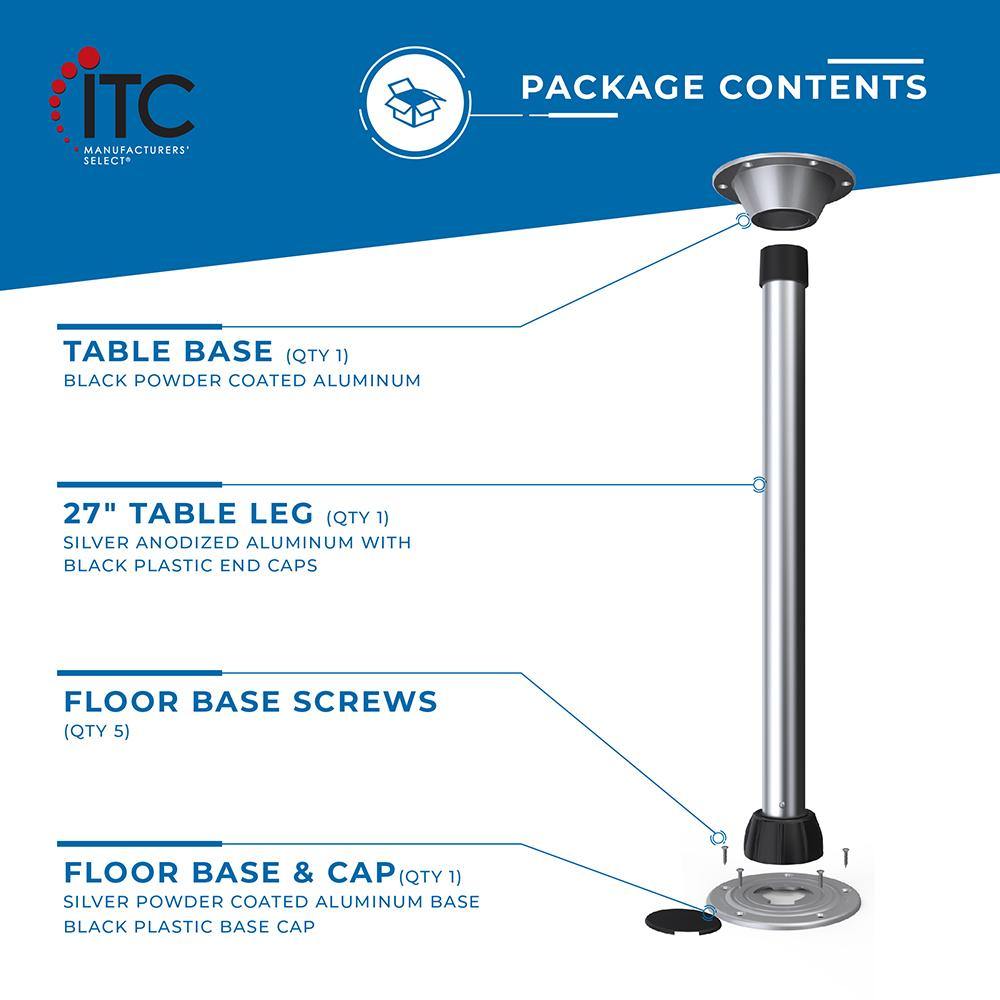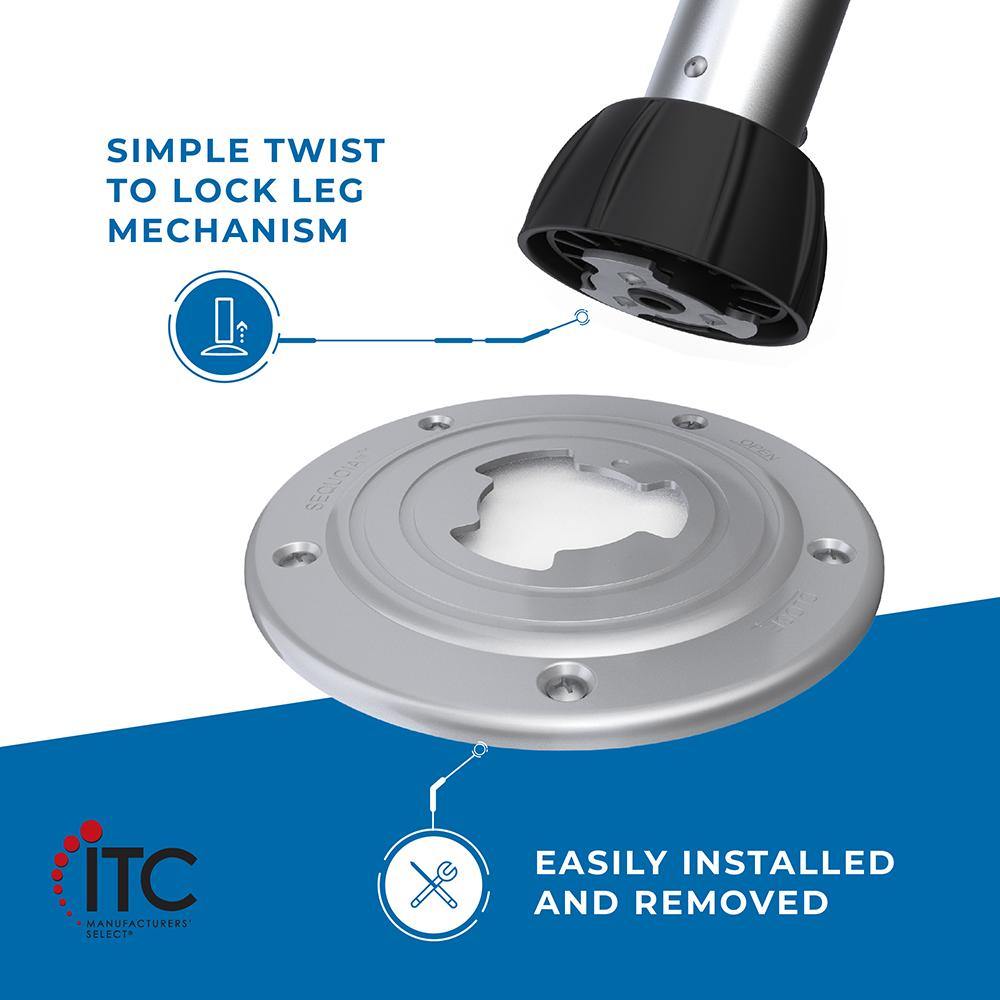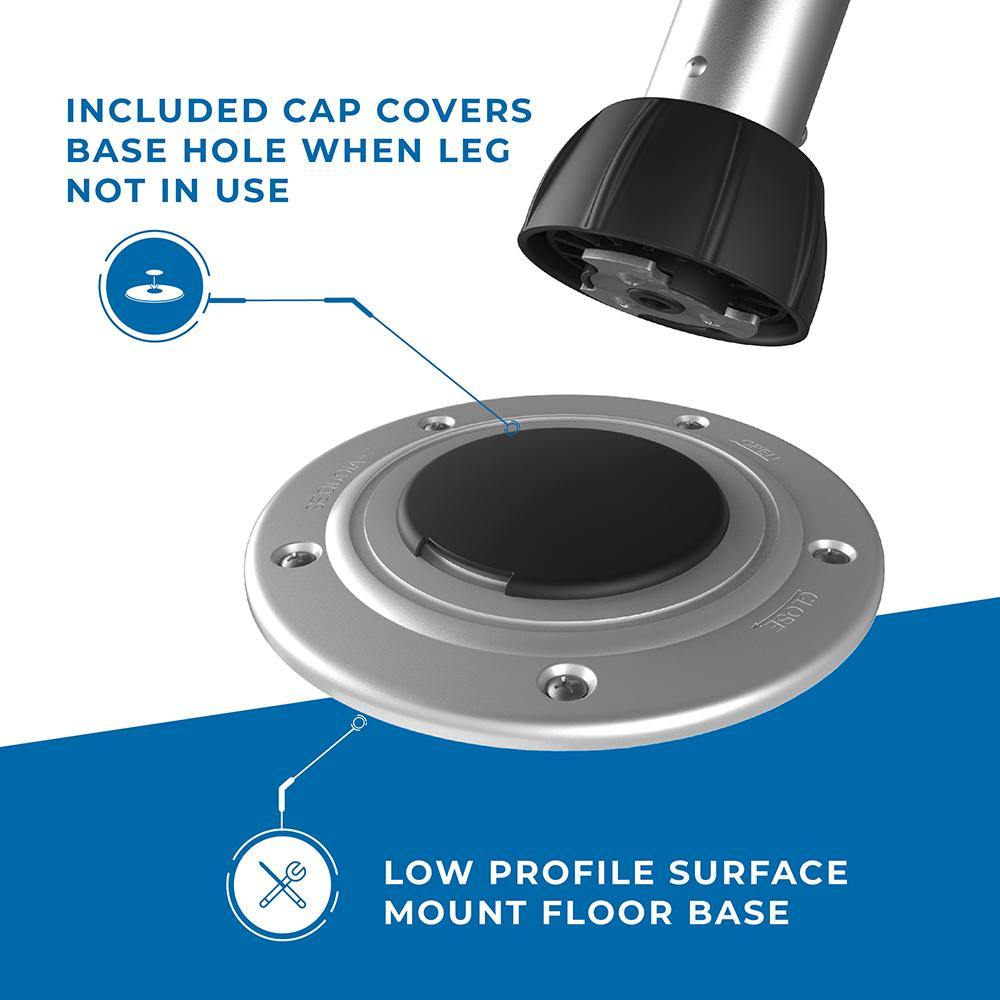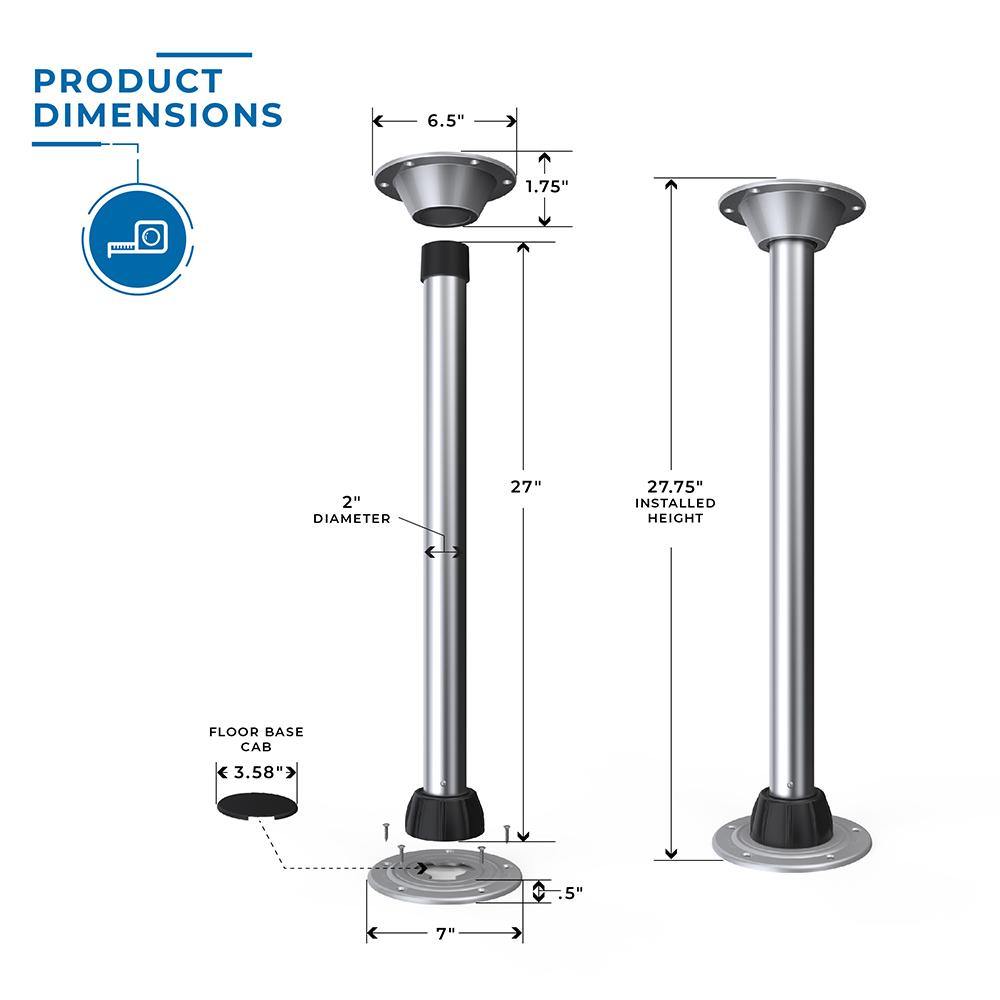 Sequoia™ III Table Leg Kit - 27"
Features and Benefits:
ITC's most popular leg system with Marine and RV manufacturers, the Sequoia™ III Table Leg Kit uses a patented twist-lock collar for tightening the leg to a surface-mount floor base for a super secure connection
Attach the table base to the underside of your table with 6 screws (not included) and install the floor base with the screws provided
Provides stability for dinette table tops in an RV, boat, pontoon, camper, or on your deck or dock—simply screw the base to your deck boards, install a table top, and you have a handy companion surface for grilling or a bar for an outdoor cocktail party
Includes table leg, table base, floor base, and floor base screws
The 2" aluminum leg is designed with additional inner structural elements that transfer the load from the leg to the floor base to reduce wobble and increase stability
Corrosion resistant parts are tested in the harshest environments so you can enjoy them for years to come. Remember to spray down table leg and base with fresh water after use in saltwater environments
Only compatible with Sequoia™ III Table Leg components
CAUTION: It is the responsibility of the installer to ensure that the provided screws are the correct depth and size for your application. Screws are provided as a courtesy and have not been tested on every style Boat, RV or Deck.
Shop the Sequoia 25.5" Leg Kit