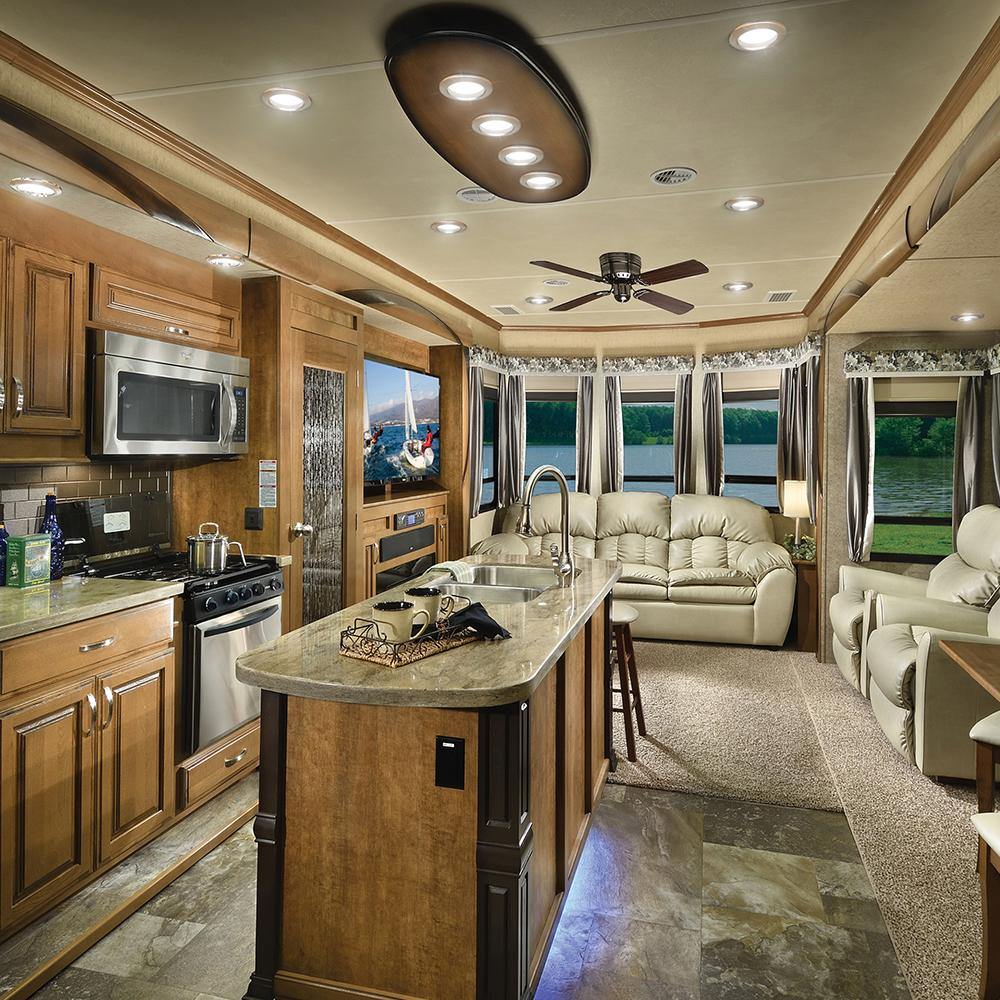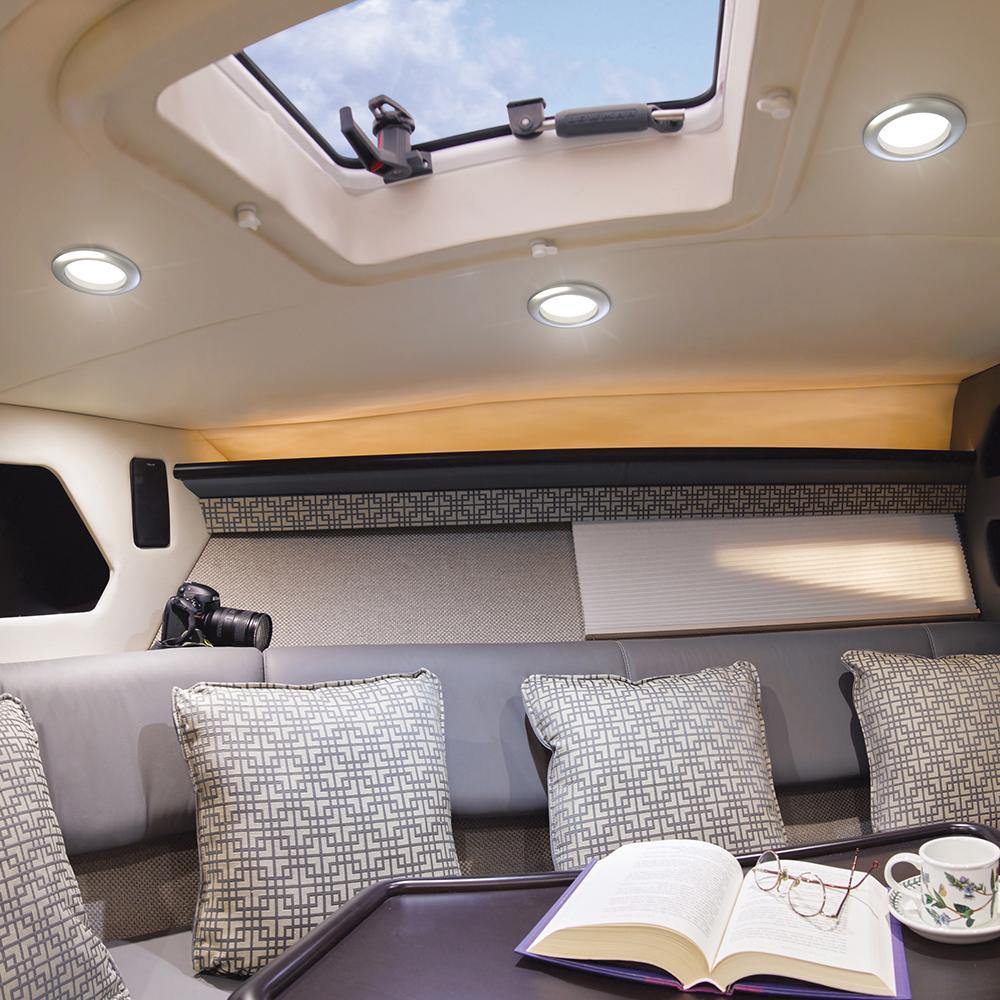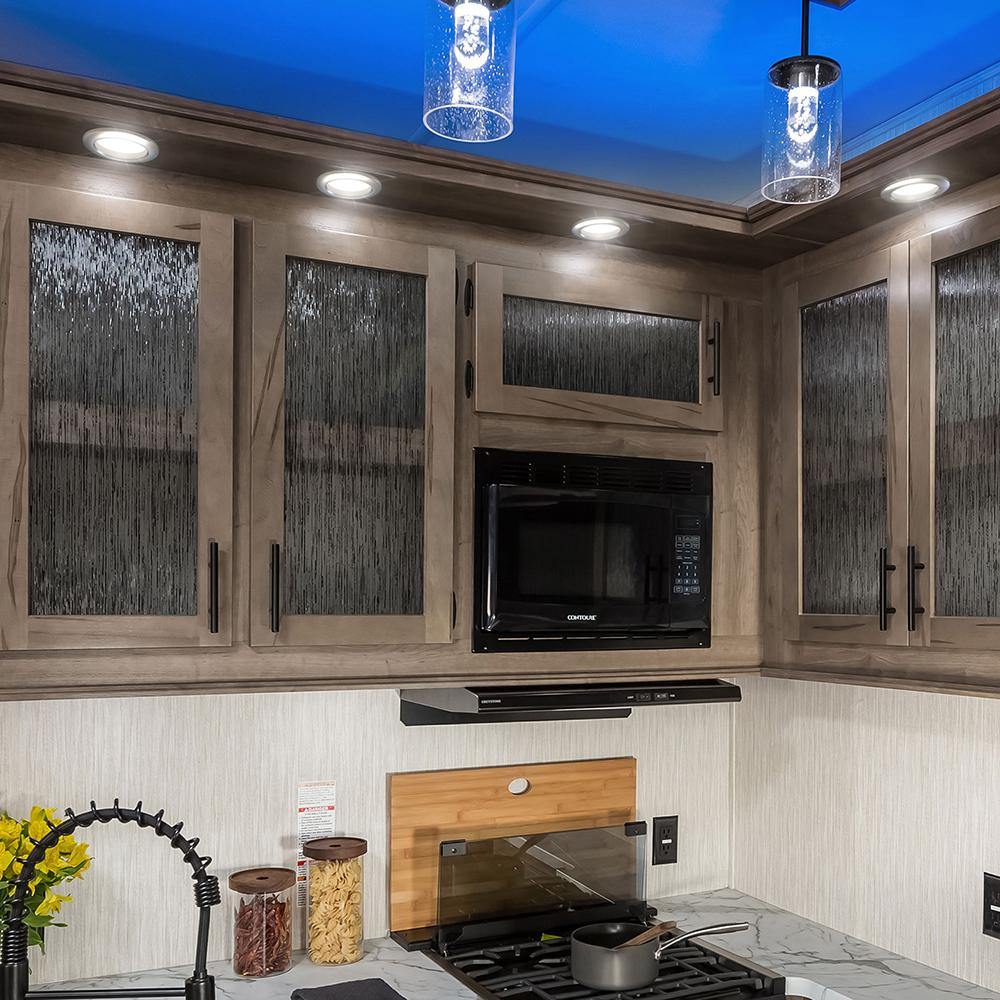 Eminence LED Overhead Light
Features and Benefits:
The low-profile Eminence LED Overhead light takes its visual clues from residential lighting trends. The bezel on Eminence adds interest and glam to RV and Boat interior ceilings with its high-end styling and quality fit and finish. While the spring mount allows for a secure installation with no visible fasteners.
Eminence LED Overhead light was designed to have superior thermal management to protect and prolong the life of the LEDs, giving this fixture a 50,000-hour life span. The light uses 4.5 watts to give you 230 lumens of warm white light output and is FCC compliant – which means these lights will not interfere with other onboard electronics.
The easy to install Eminence fits into a 3.5" hole and is firmly held in place with three screws and the wing springs. The Eminence is also safe for you and the environment. It is Mercury, Lead and UV free.
The Eminence is a 3000 Kelvin light color is a warm white that reduces harsh shadows. When replacing the overhead lights in your RV or boat you may want to consider replace all of them at the same time in order to have a consistent light color and output in all your ceiling lighting