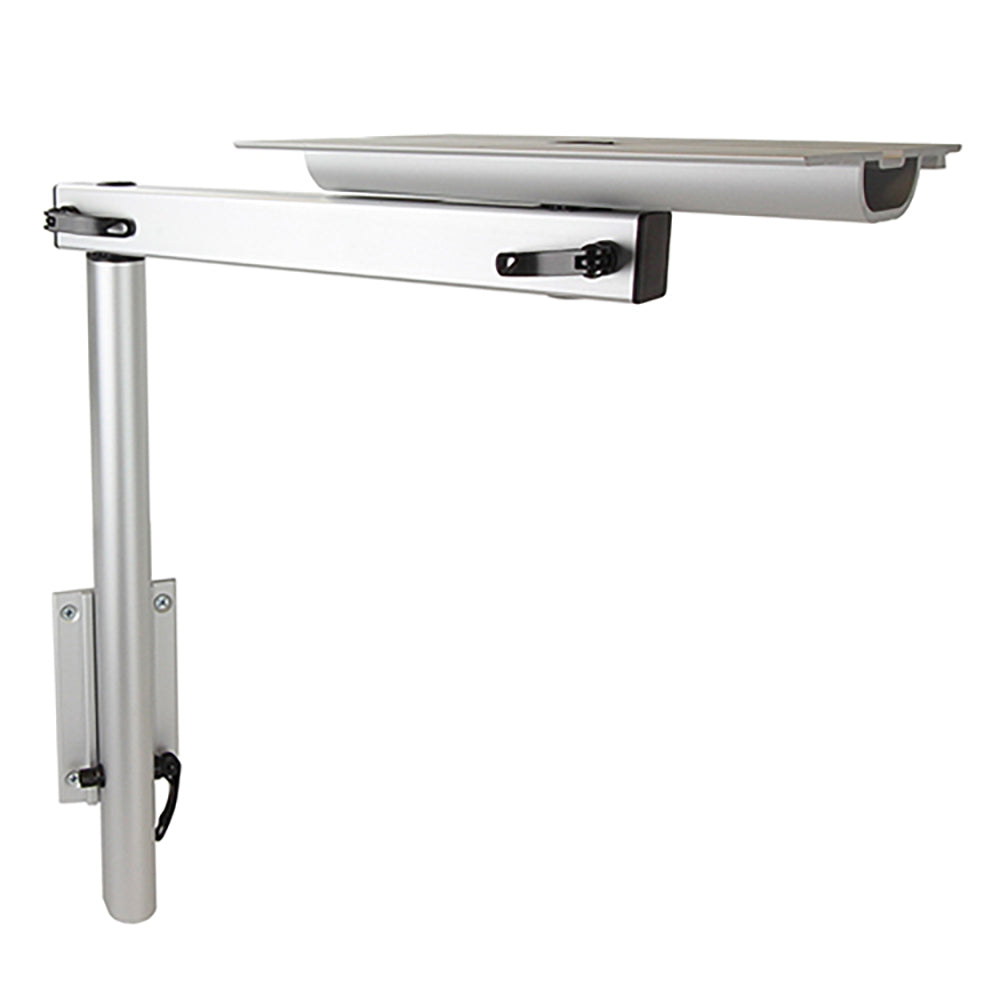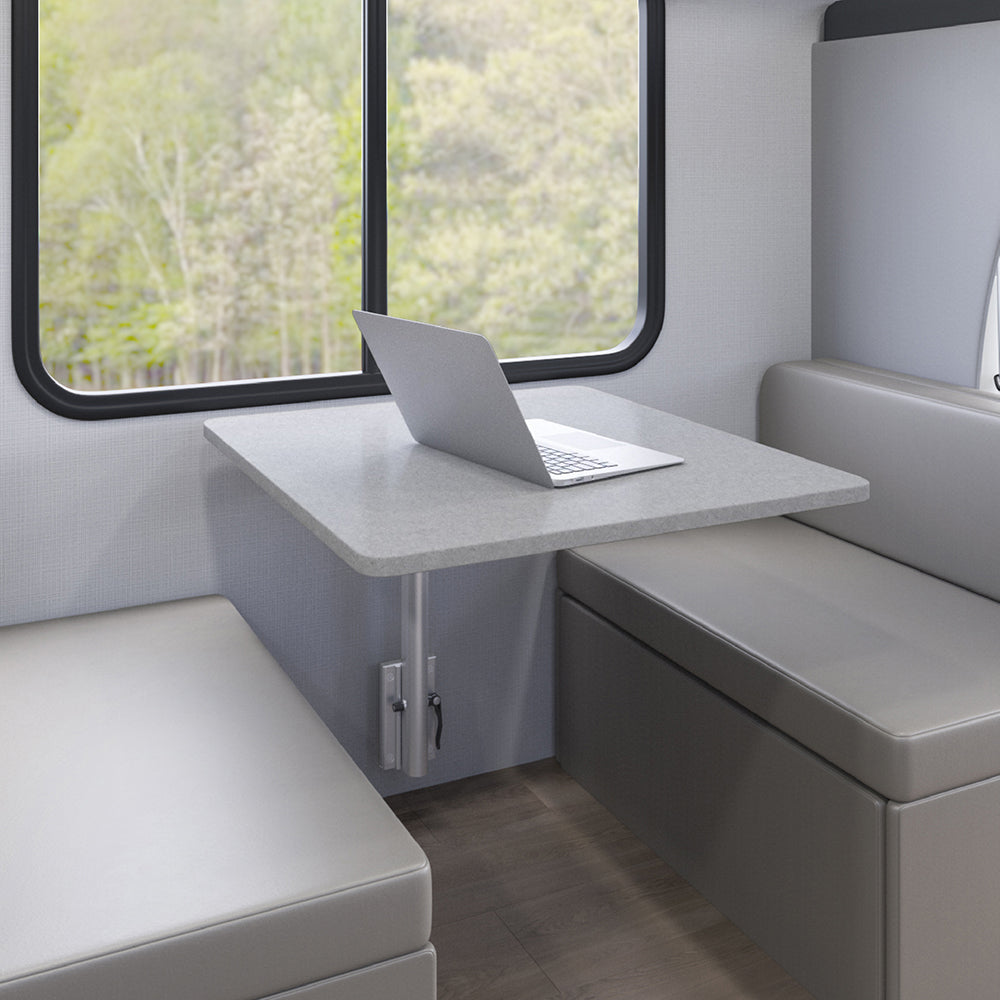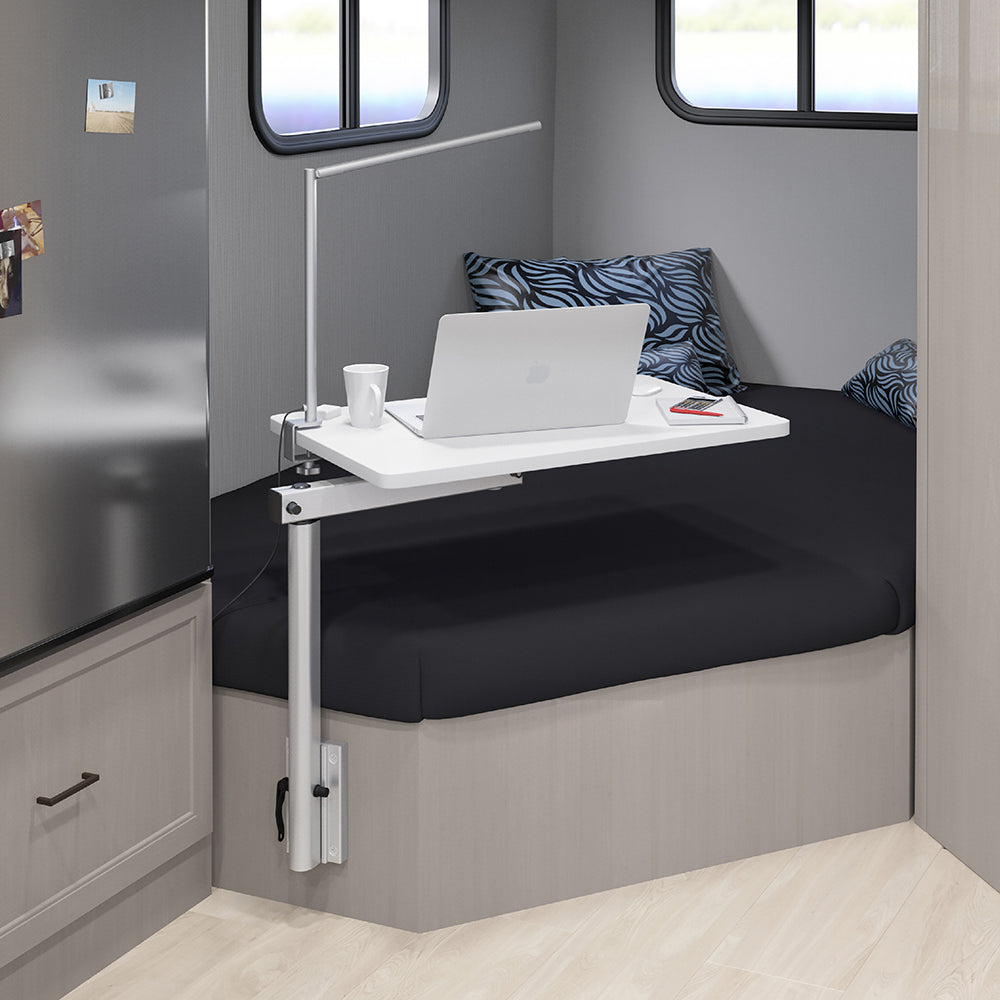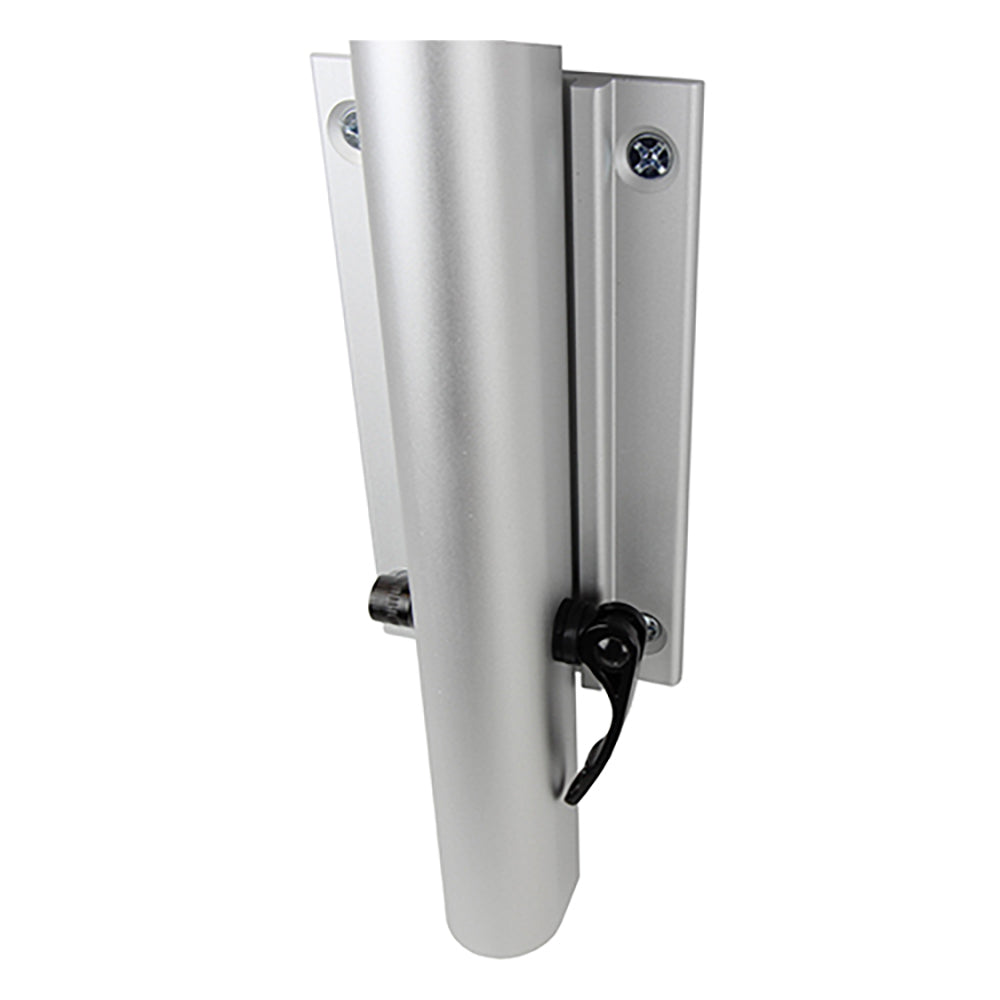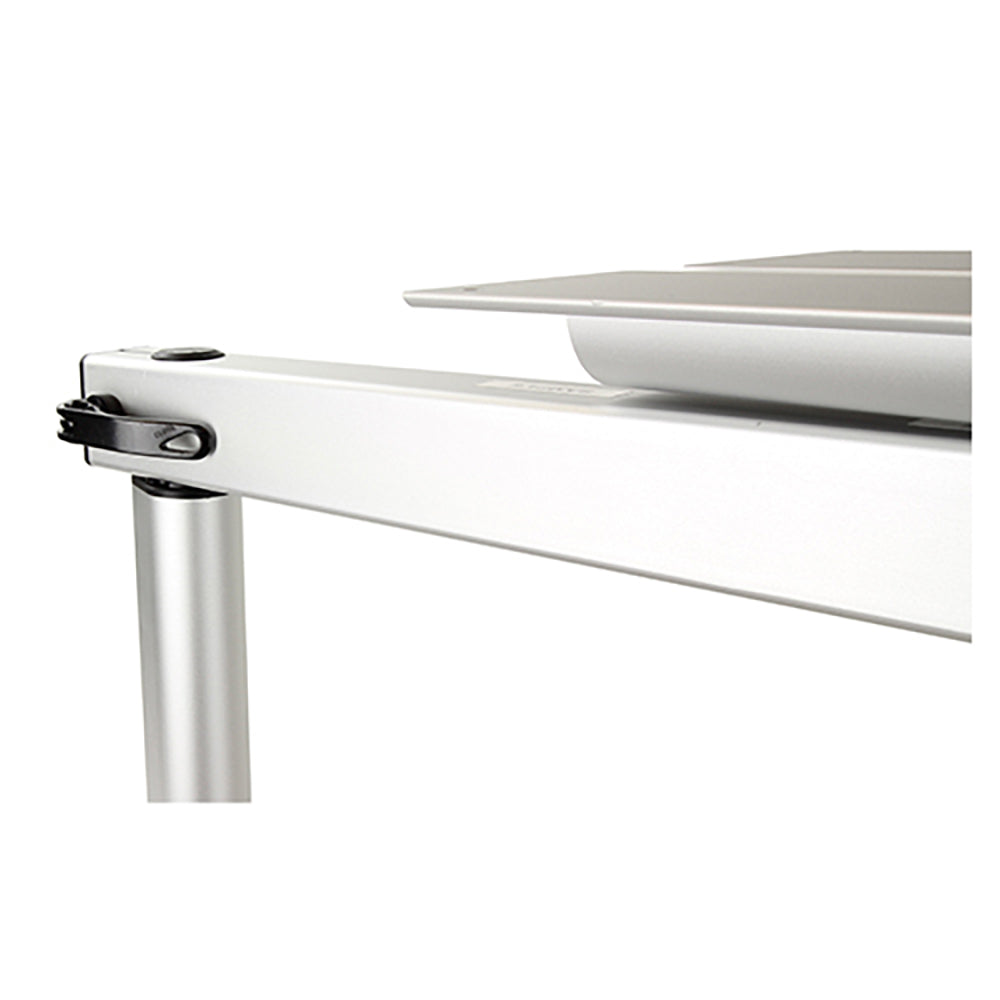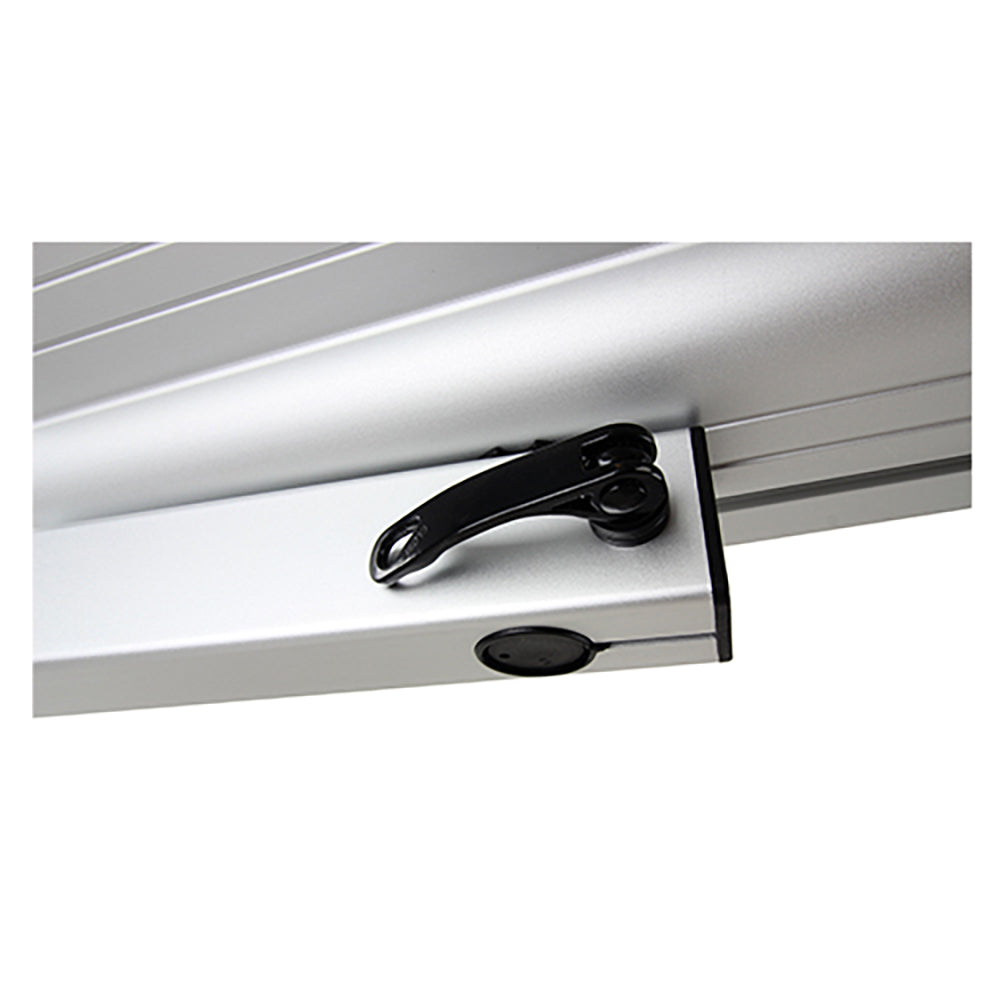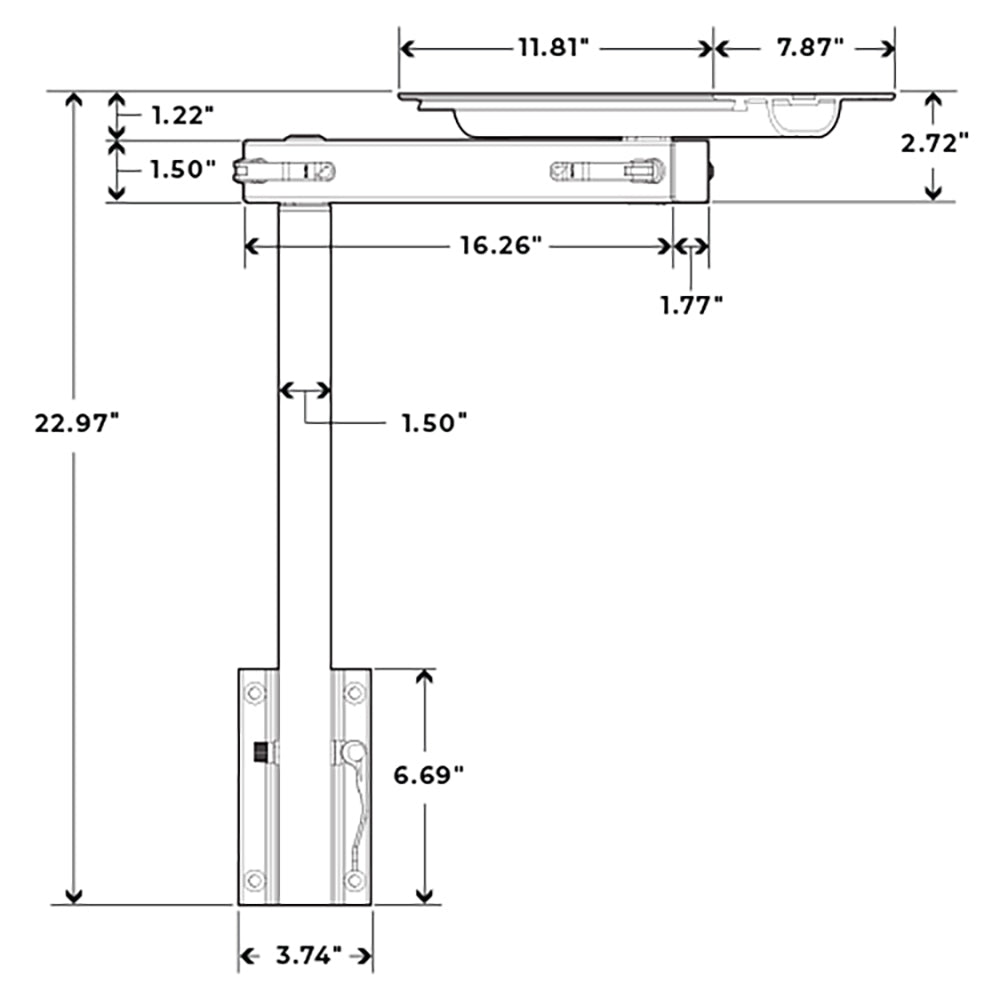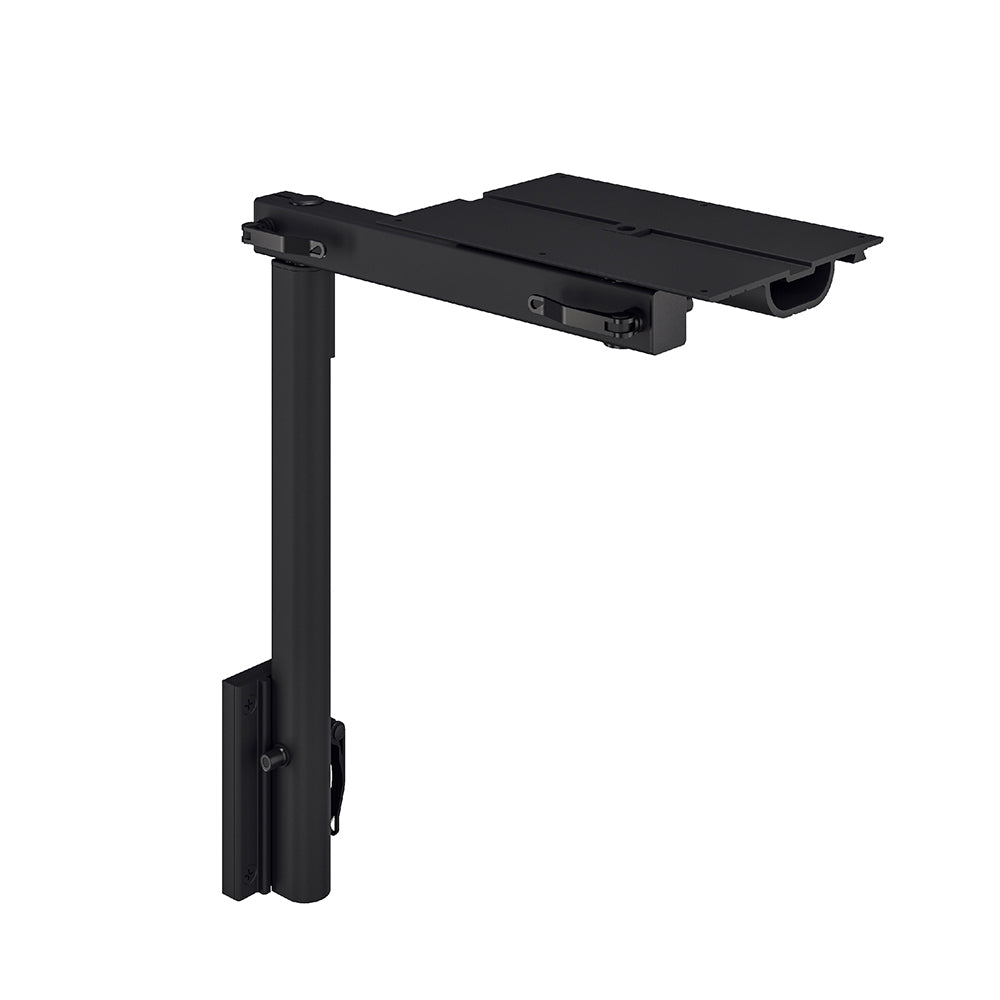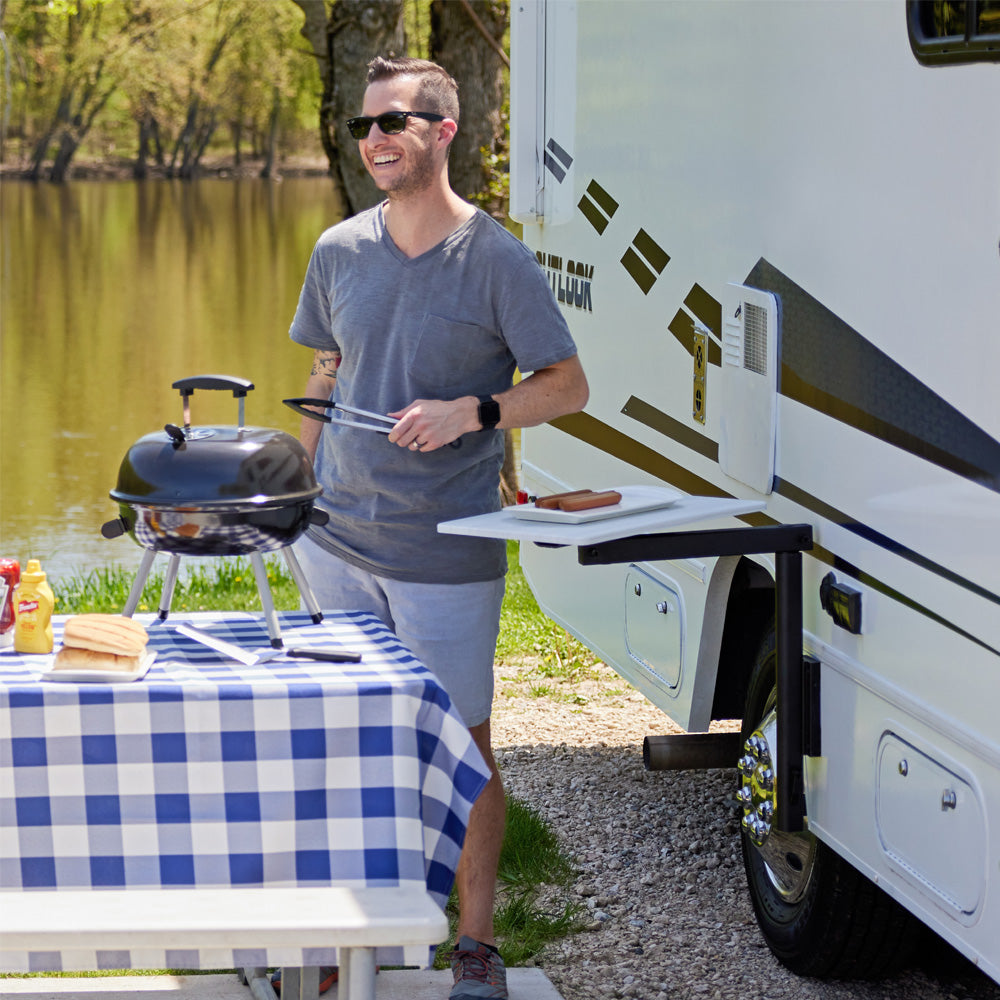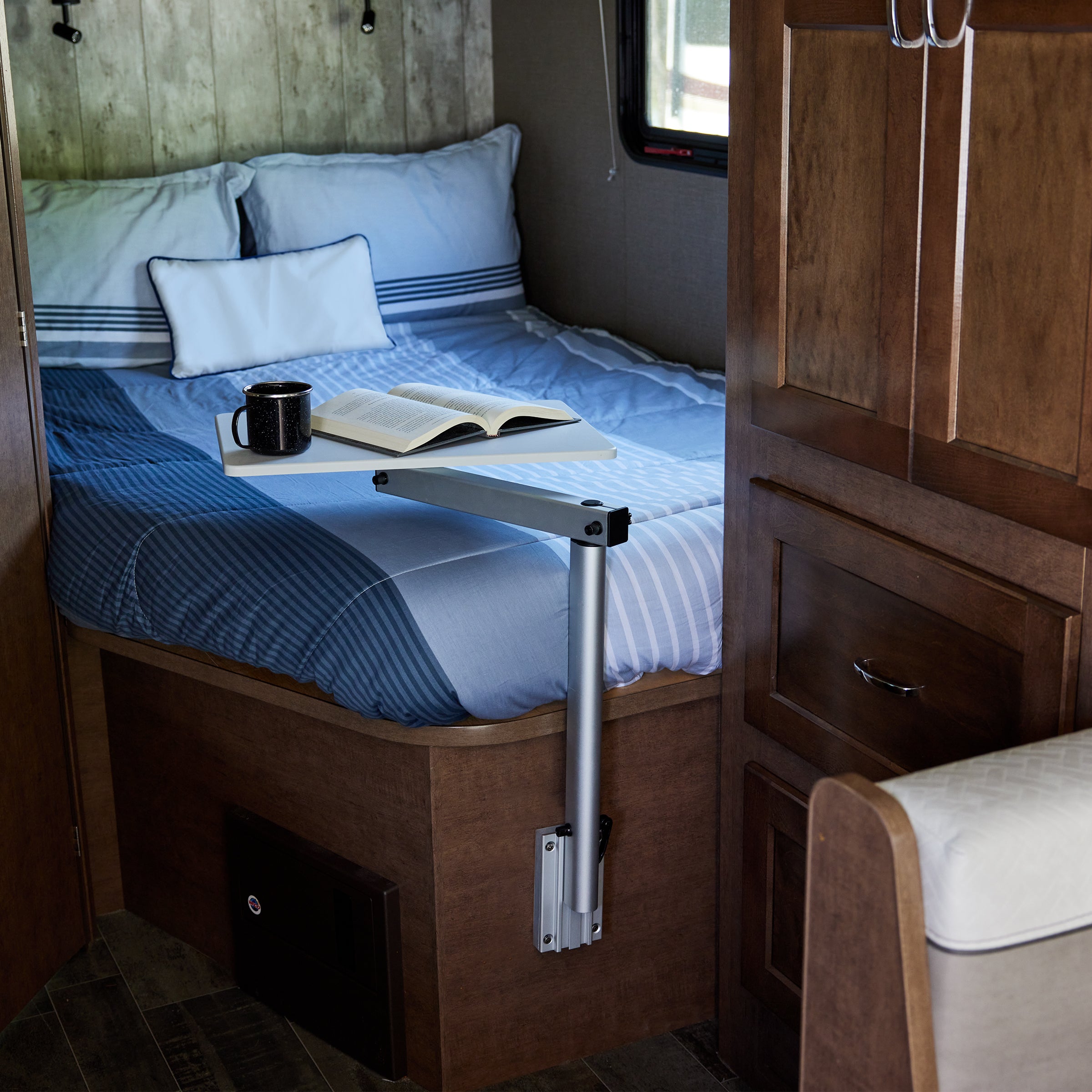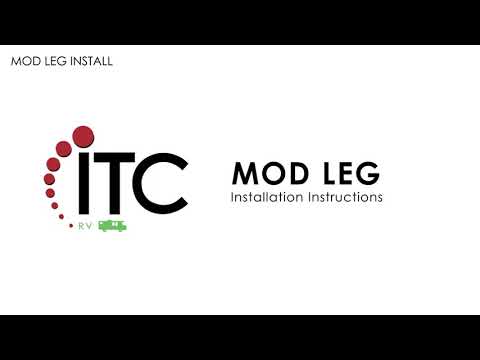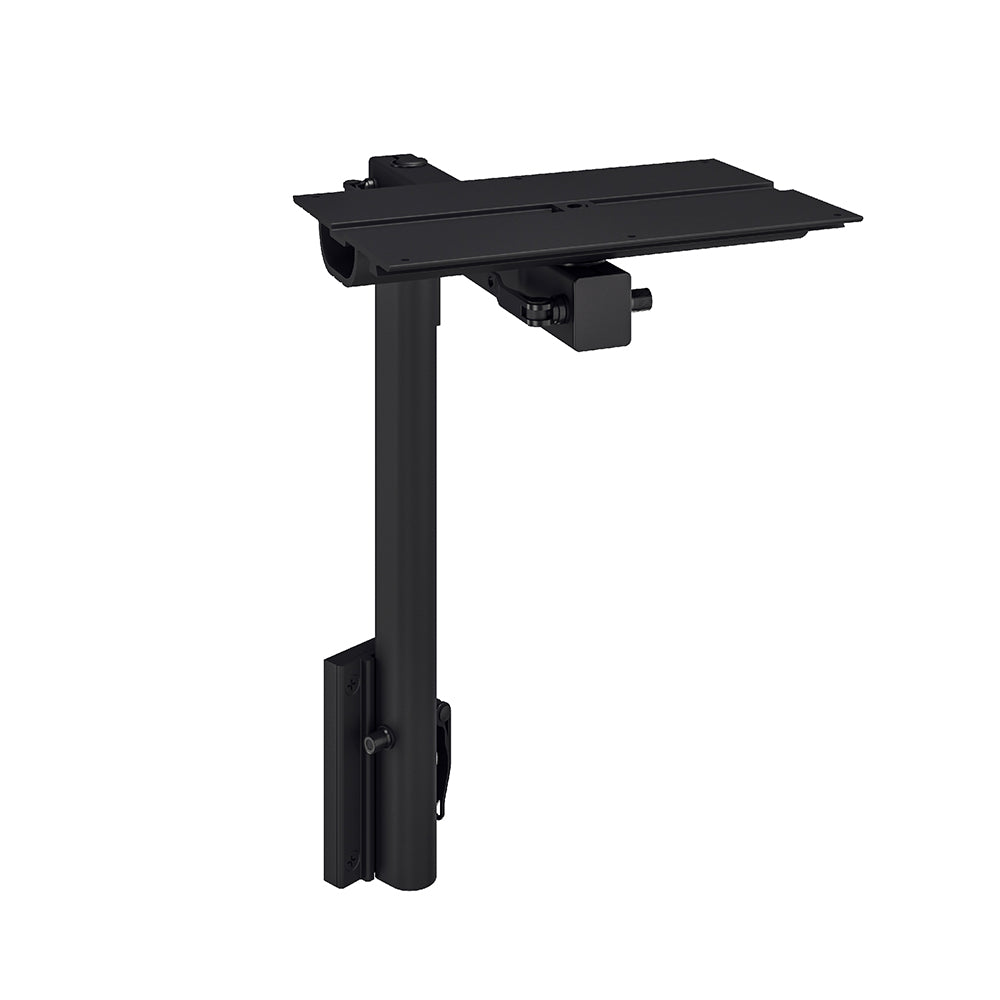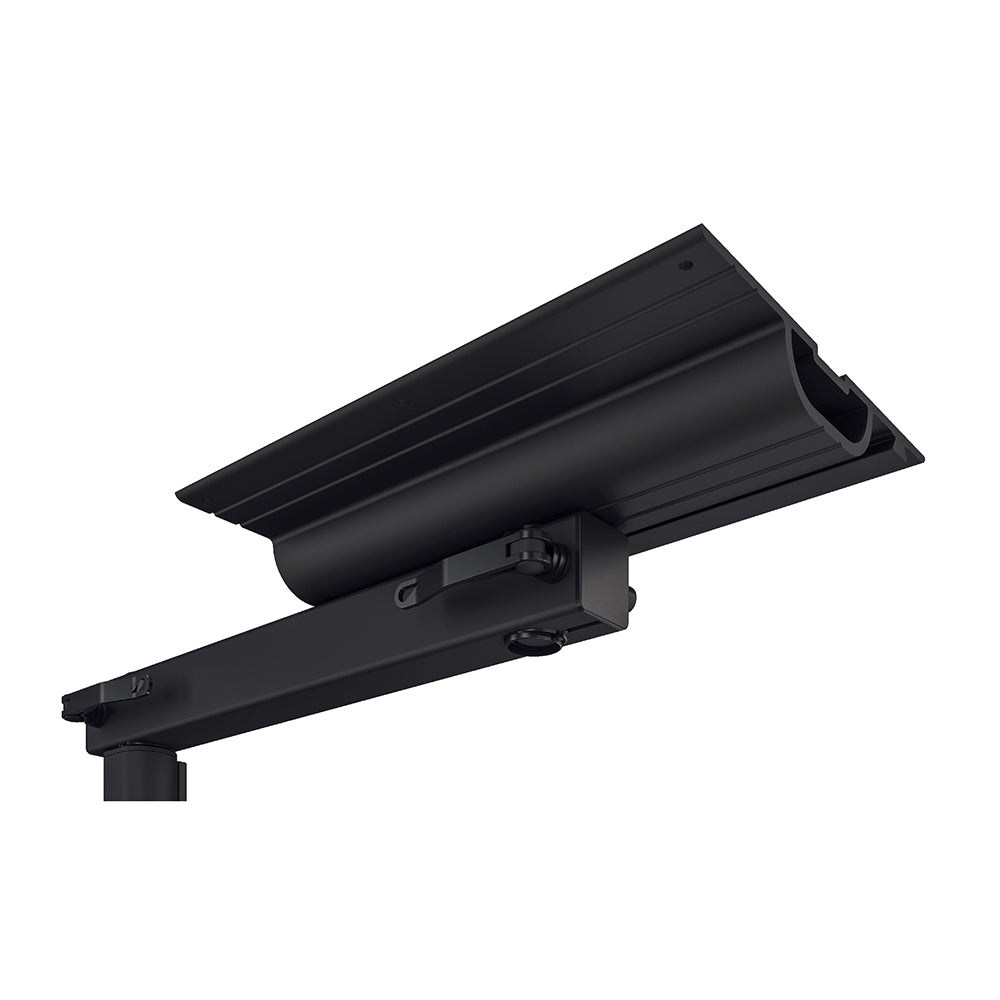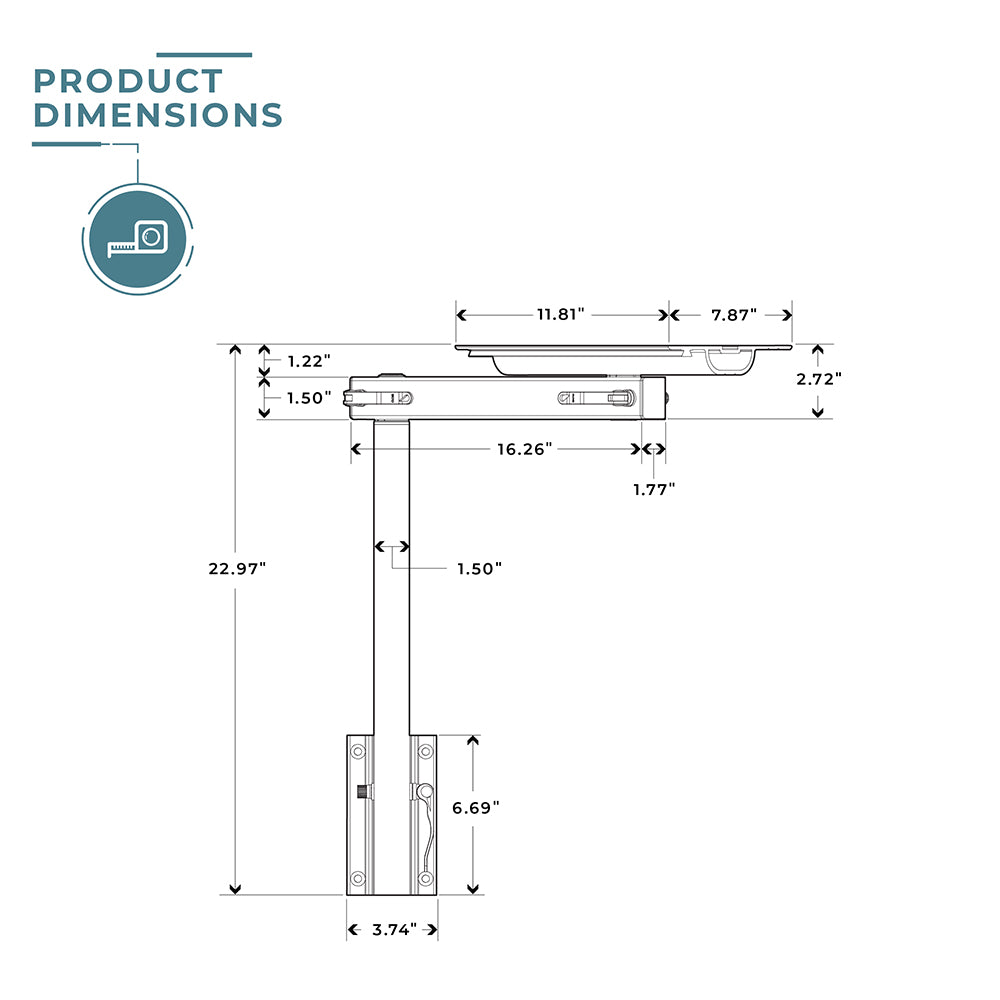 Features and Benefits:
The MOD Leg system can redefine spaces, acting as a dining table, desk, or workspace while seamlessly changing positions with only one mounting location. For added flexibility, install a second wall base to move your tabletop wherever you need it most.
This is an original high-quality leg system designed, engineered, and manufactured by ITC and sold to consumers under our brand Manufacturers' Select. ITC sells this same leg to RV and Boat builders in the US and EU.
Robust, plastic shim provided to get proper spacing for rotation off of the wall.
The mounting plate on the wall allows for placement in areas with tight floor space.
The leg is height adjustable with a 360° swivel to go from eating to working. 

The adjustment handles clamp like high-end bike seats so no turning of the handle and knock knuckles to tighten and hold the position.
Easy, quick removal makes the system perfect to stow away when the table is not being used.
Includes wall mount, table leg, and table base mount
Screws NOT included, please provide your own screws that are appropriate for secure mounting to your wall.
Not compatible with the ITC Boat Table System
Horizontal arm is 16.3" and vertical arm is 21.8".