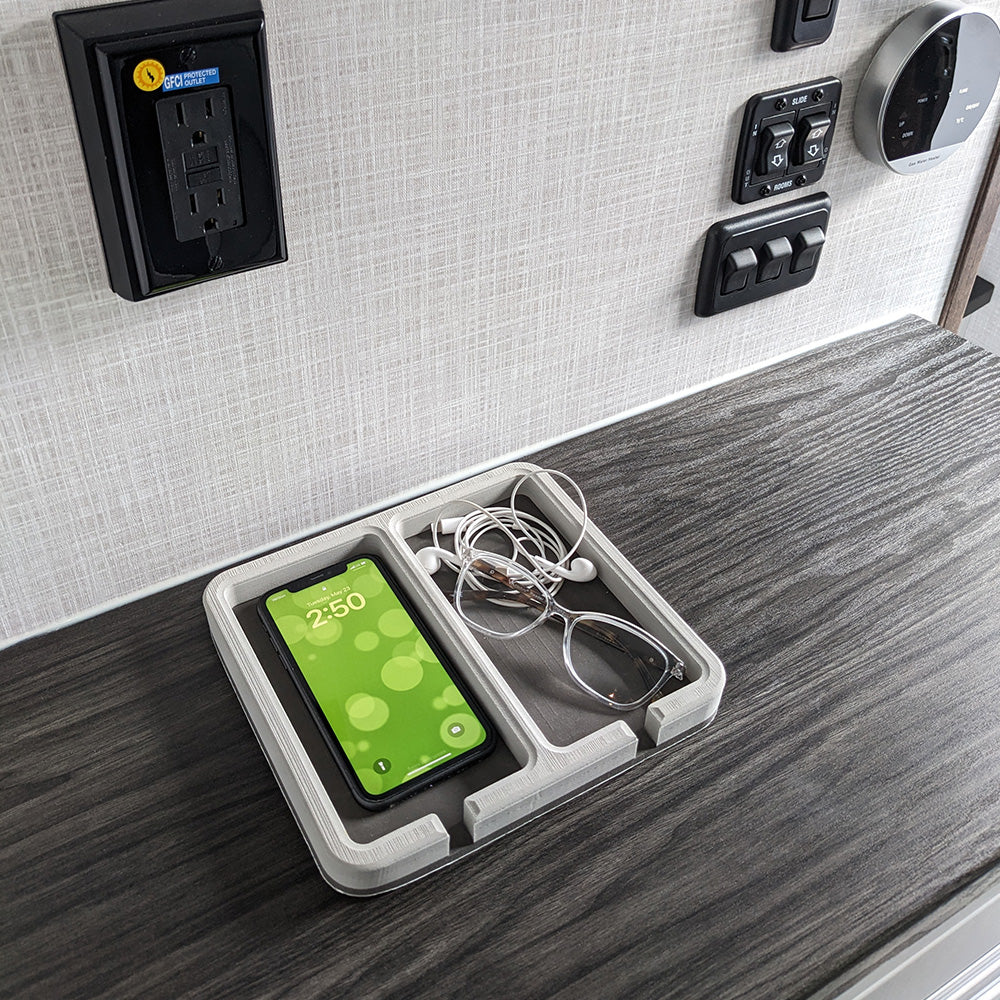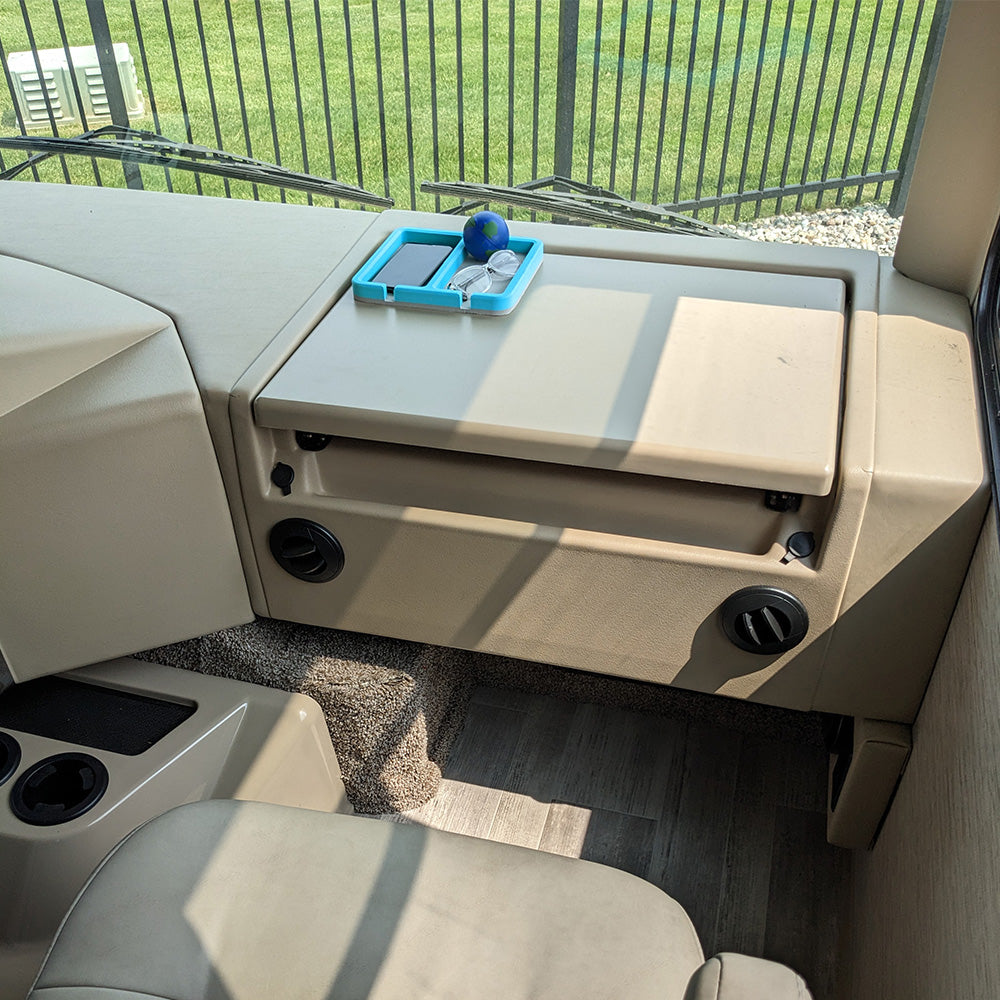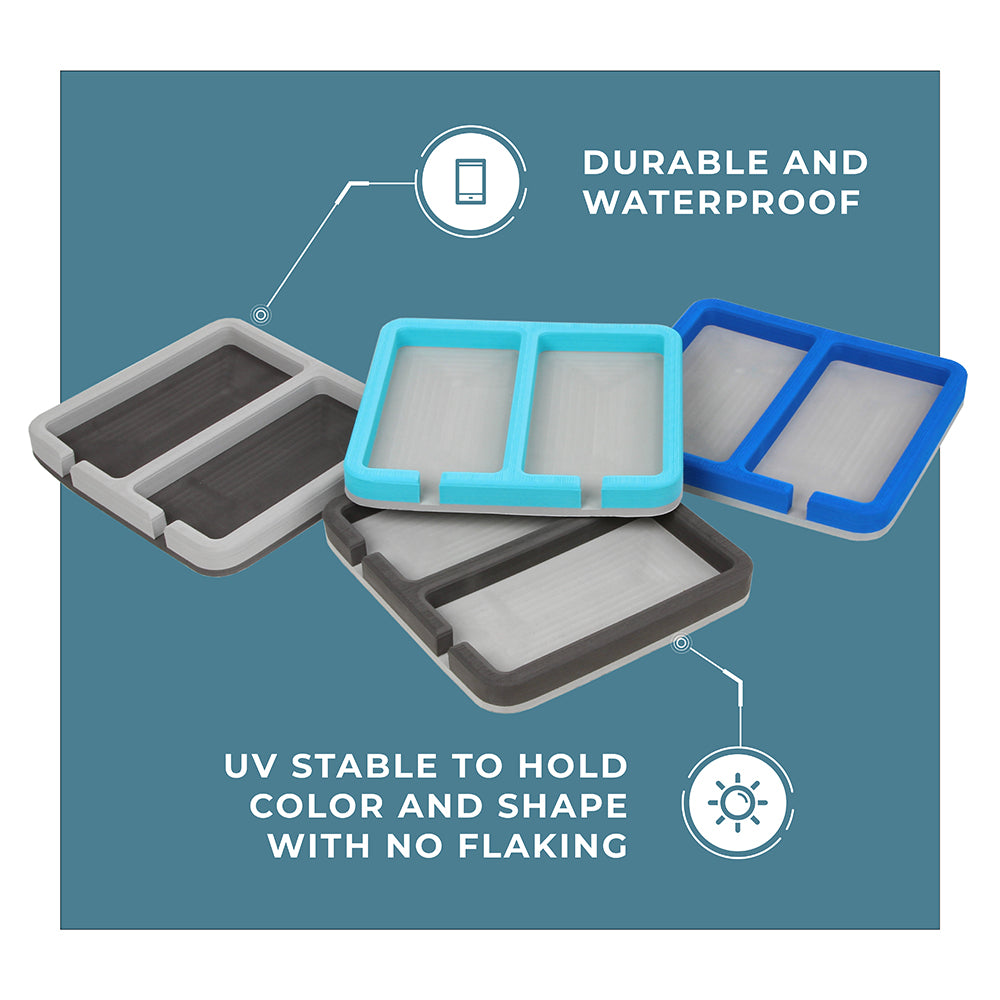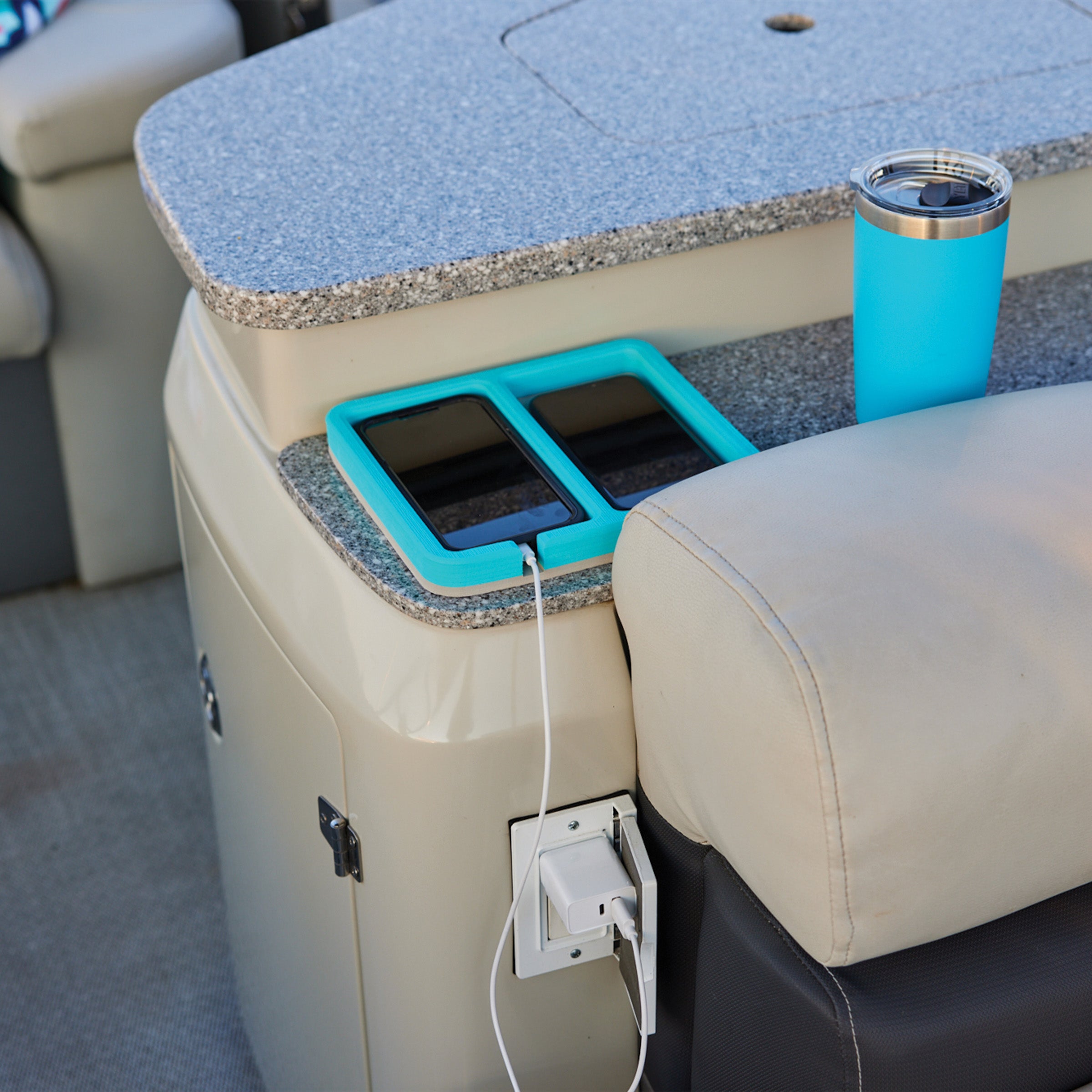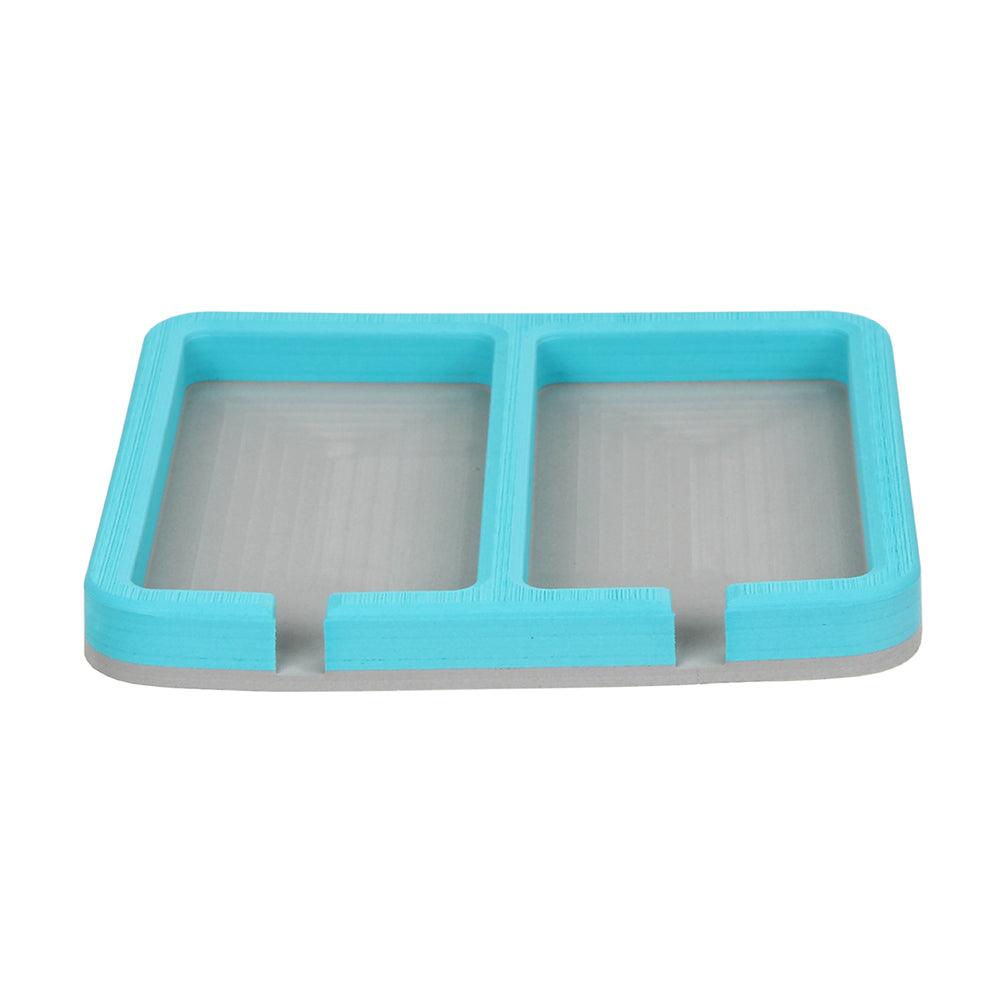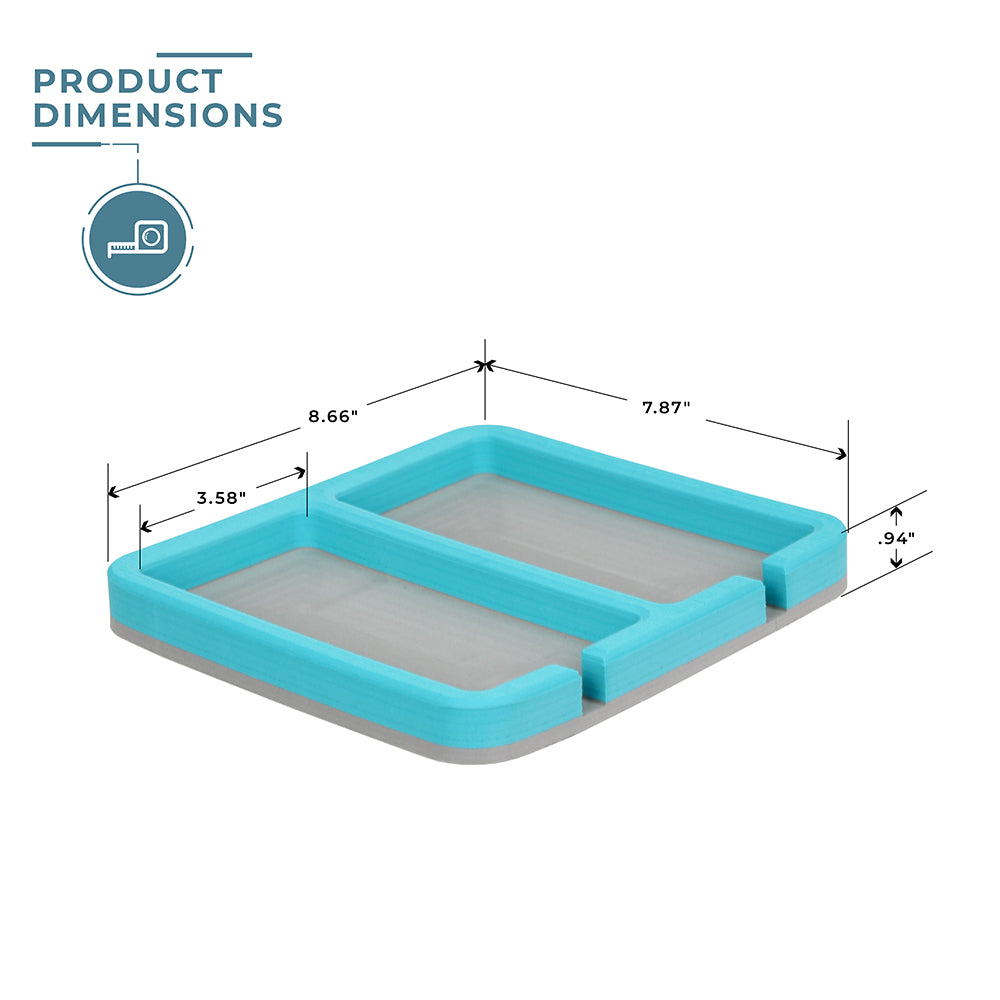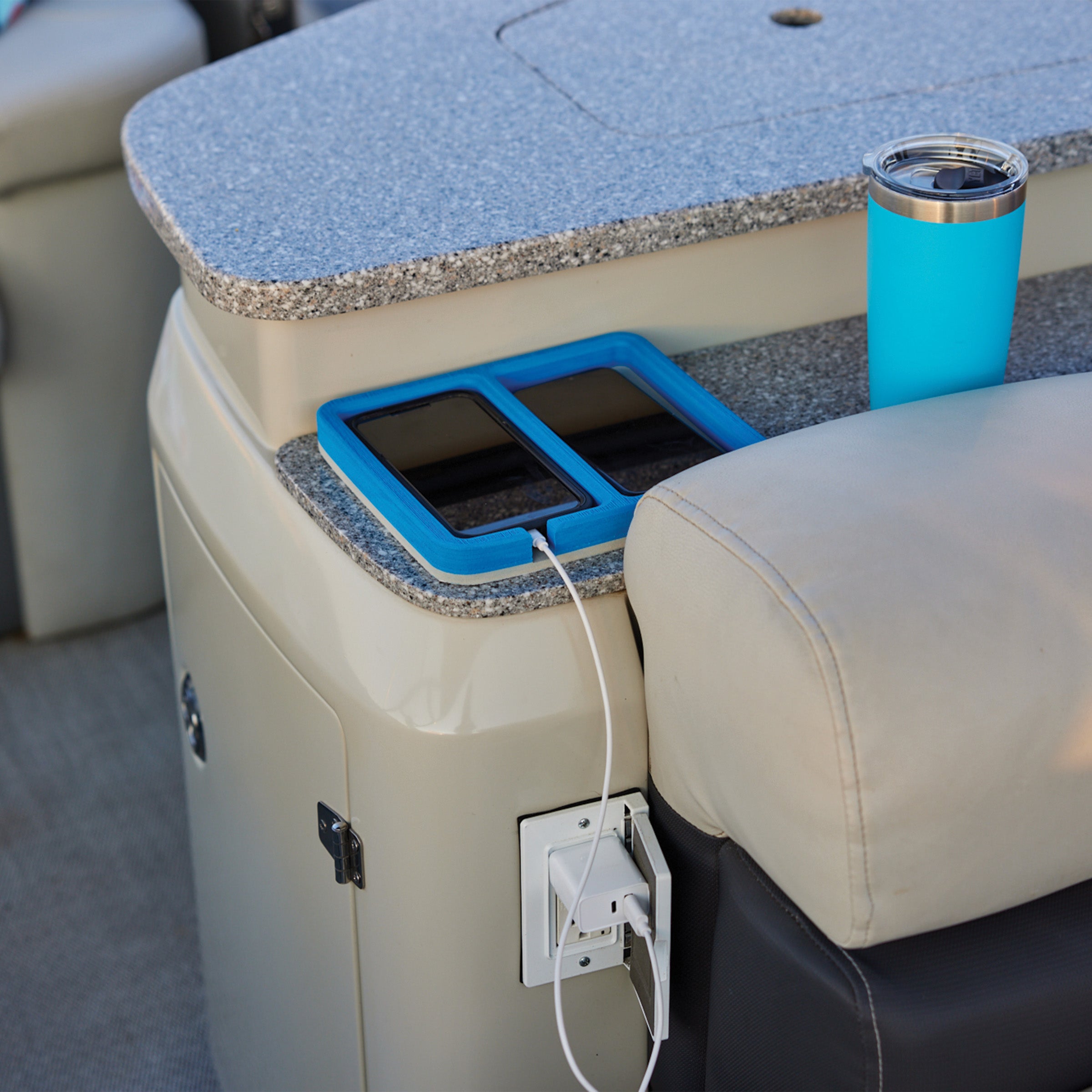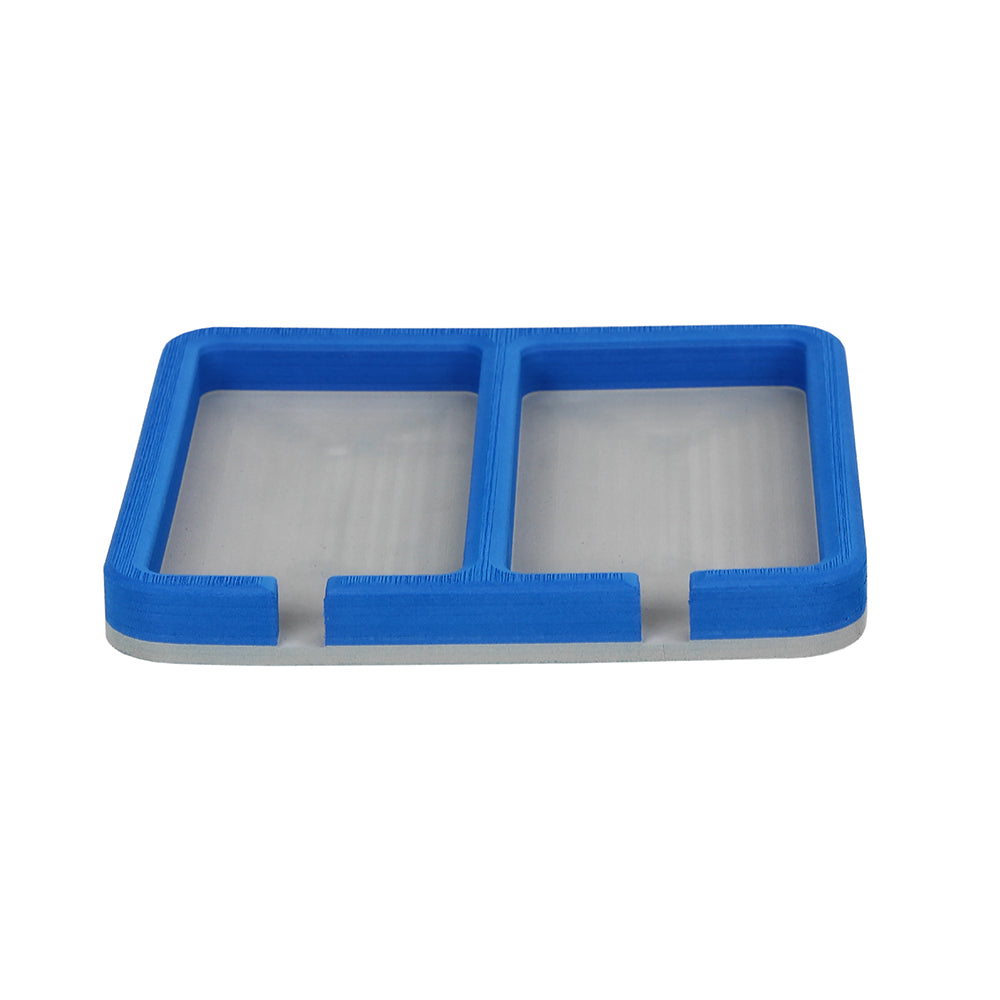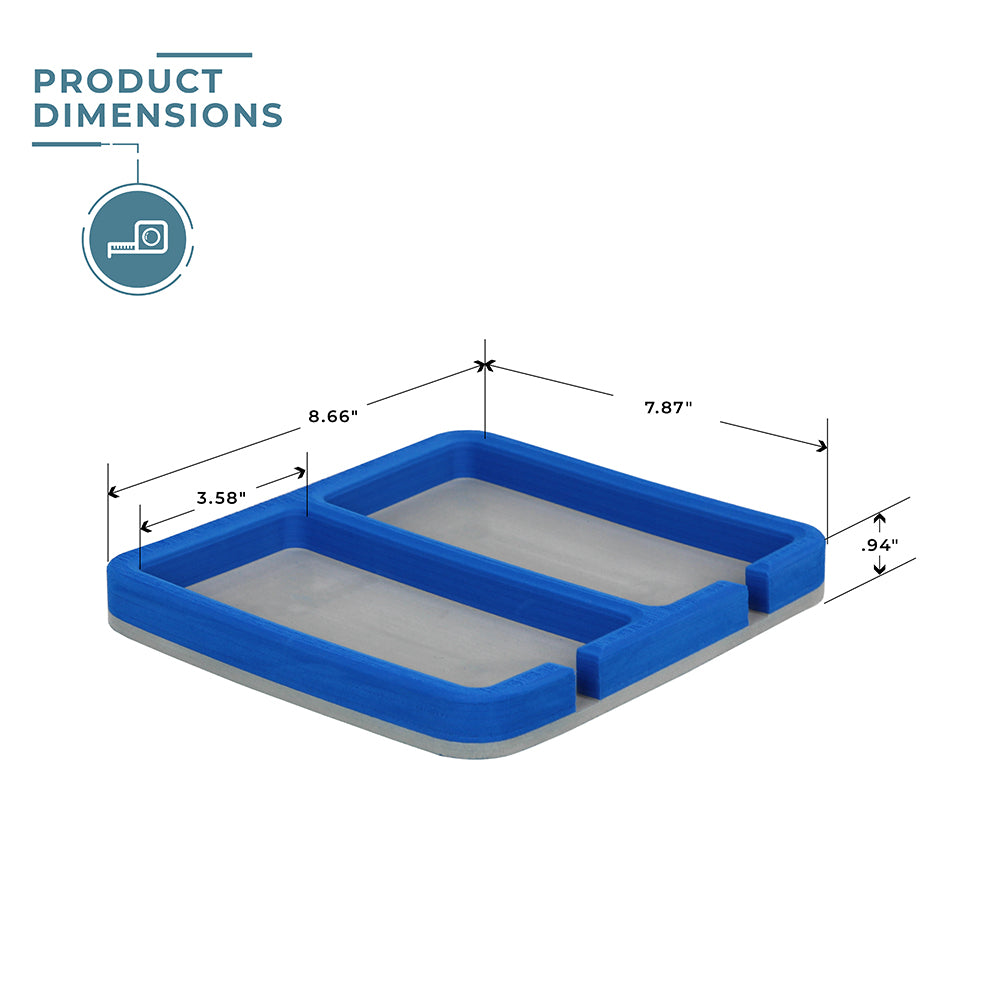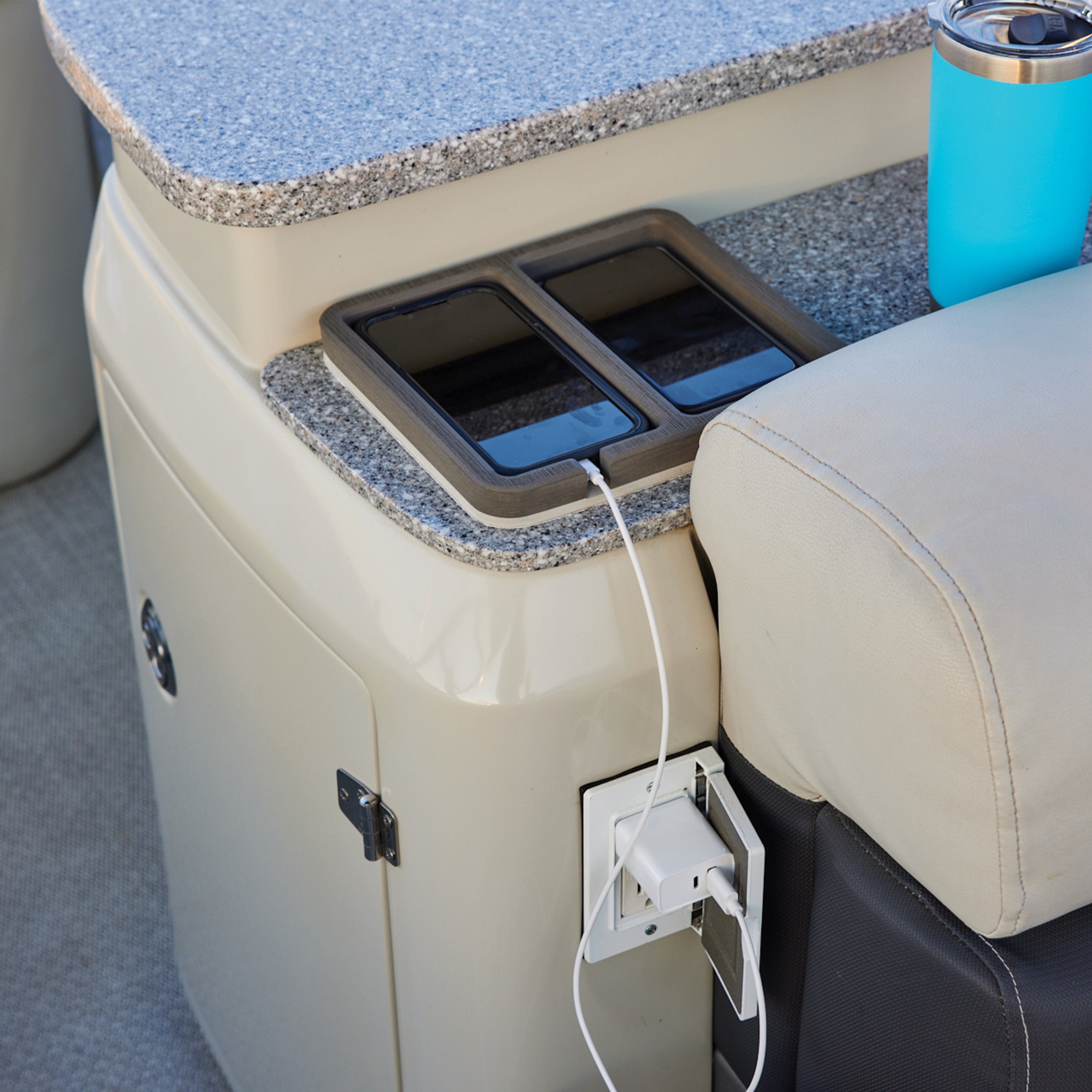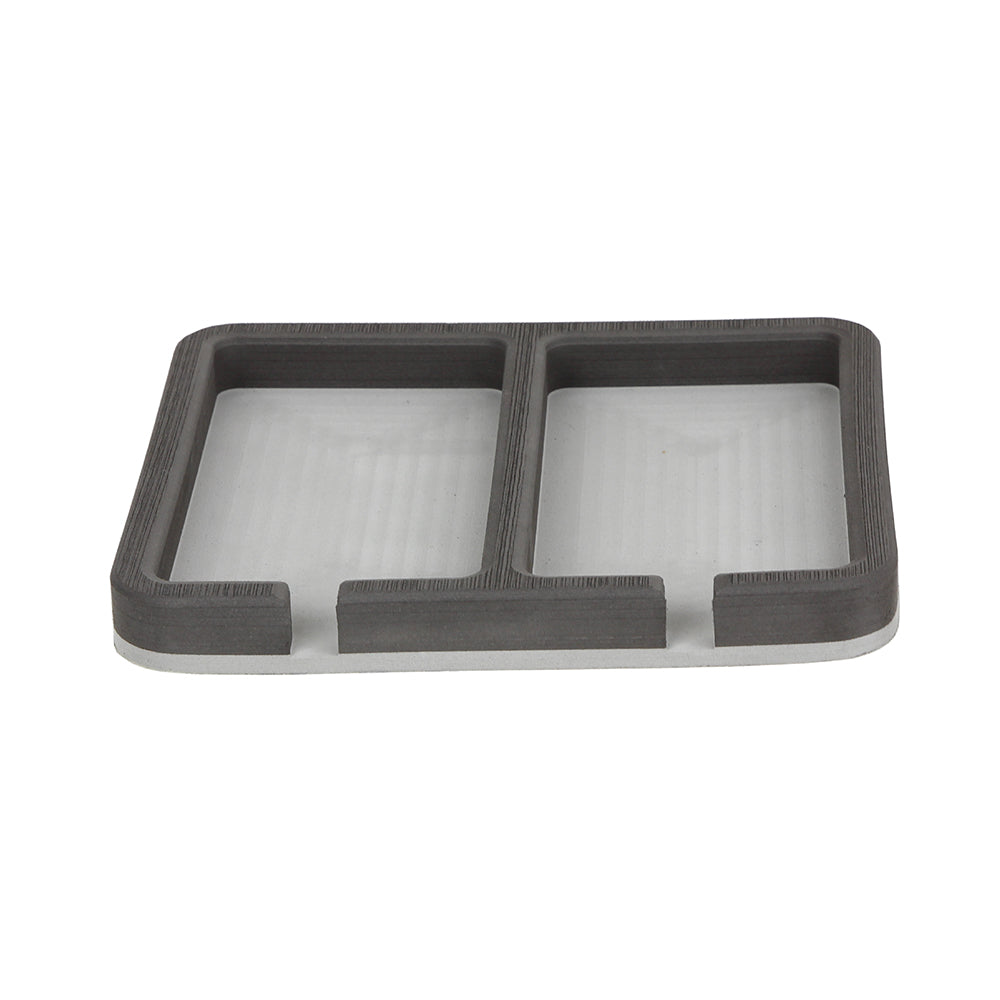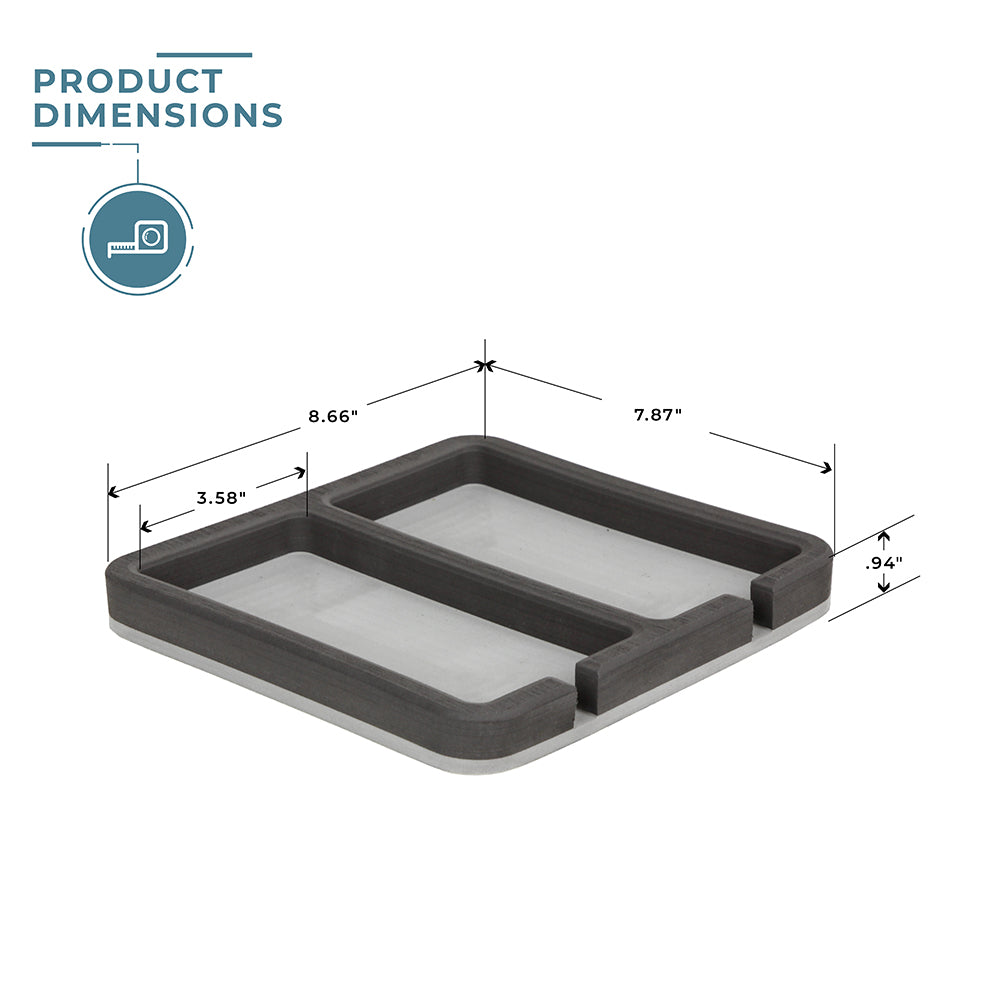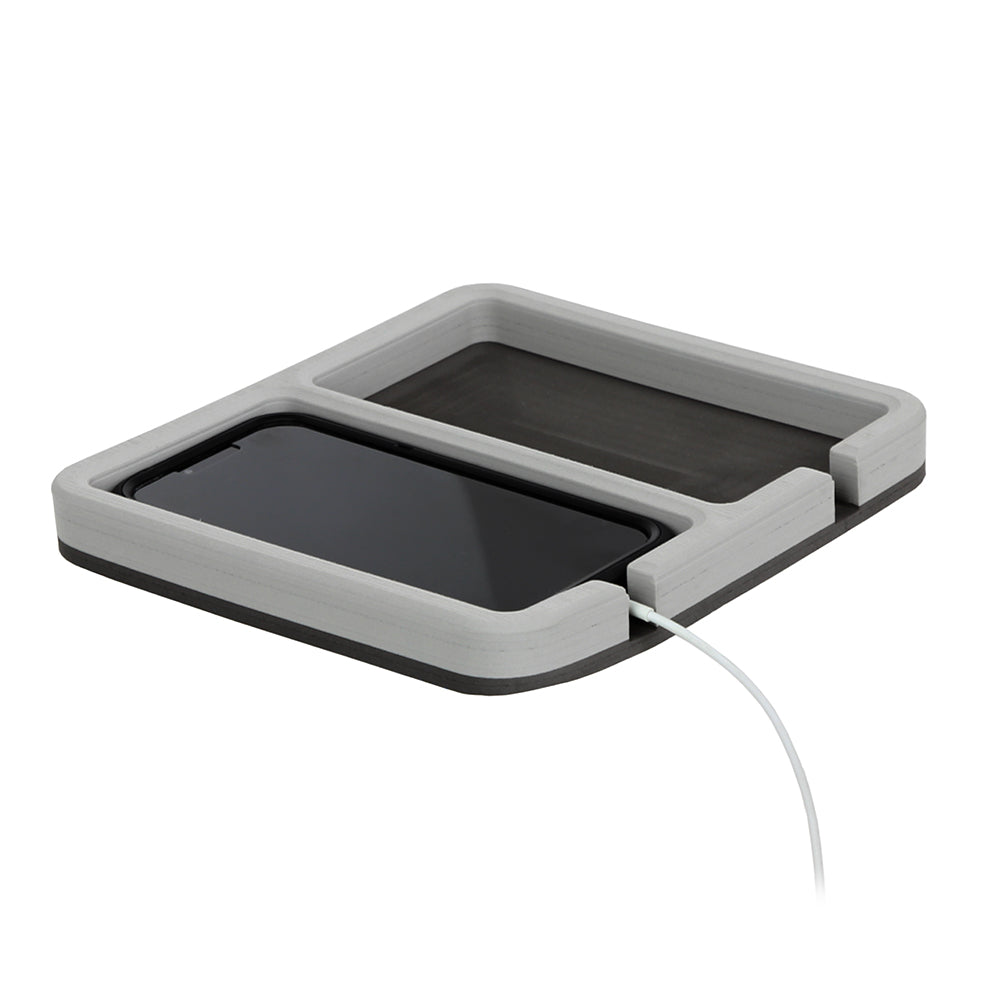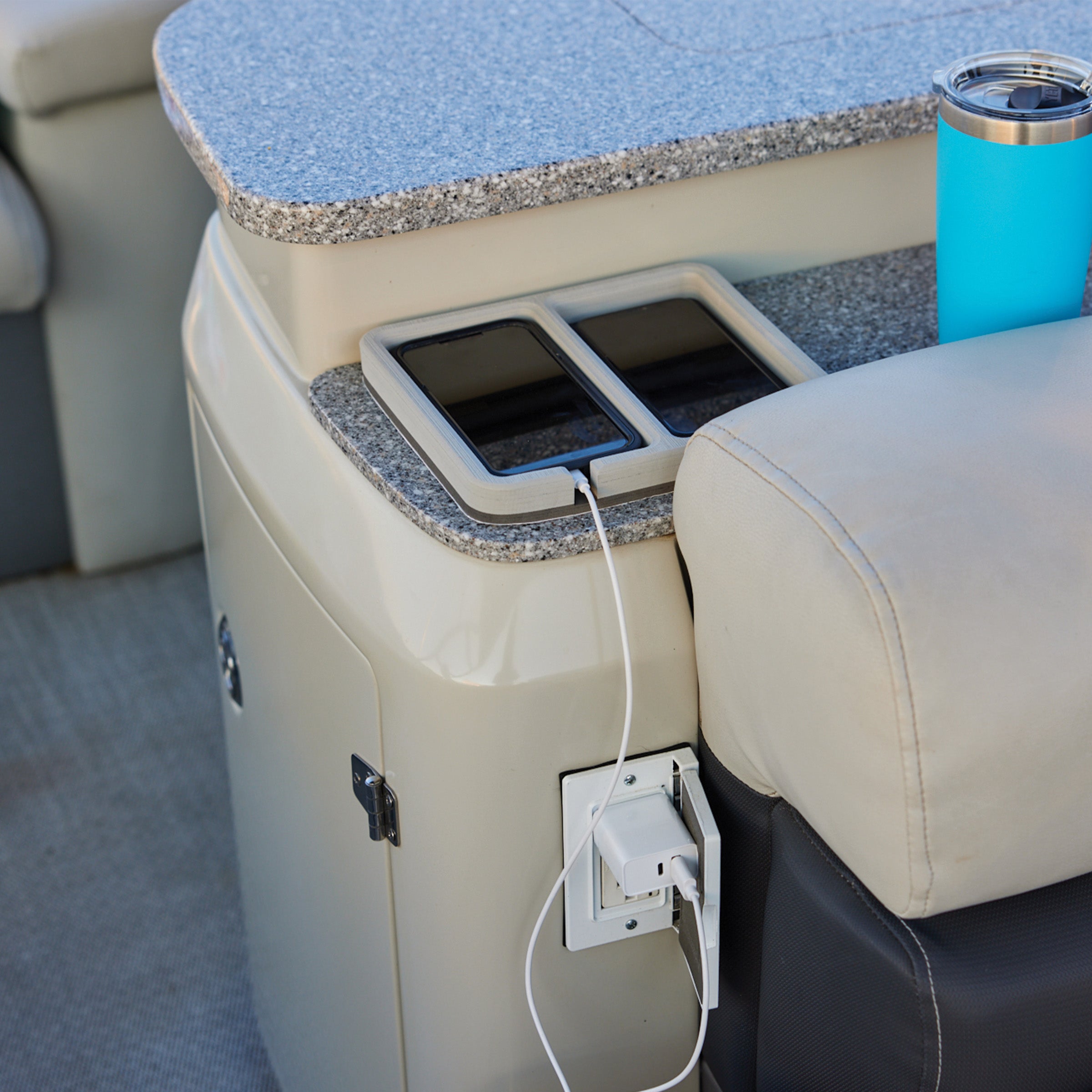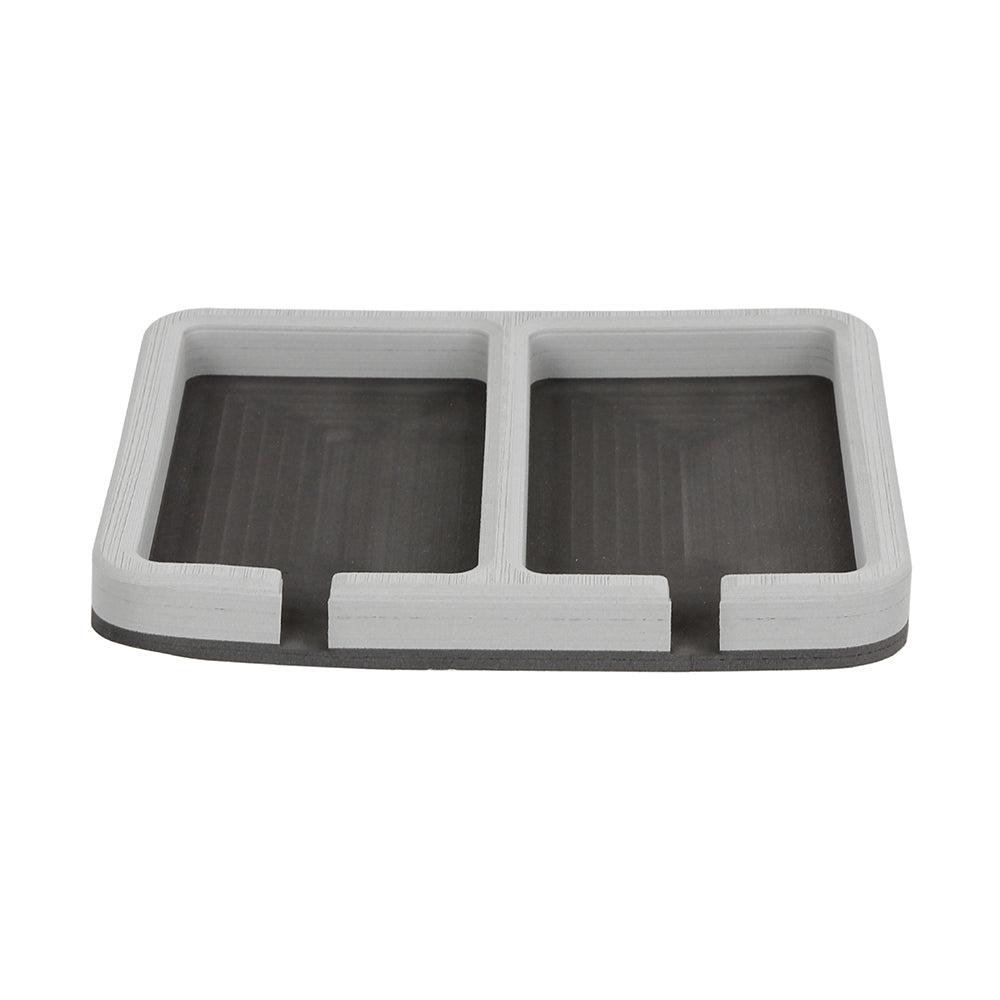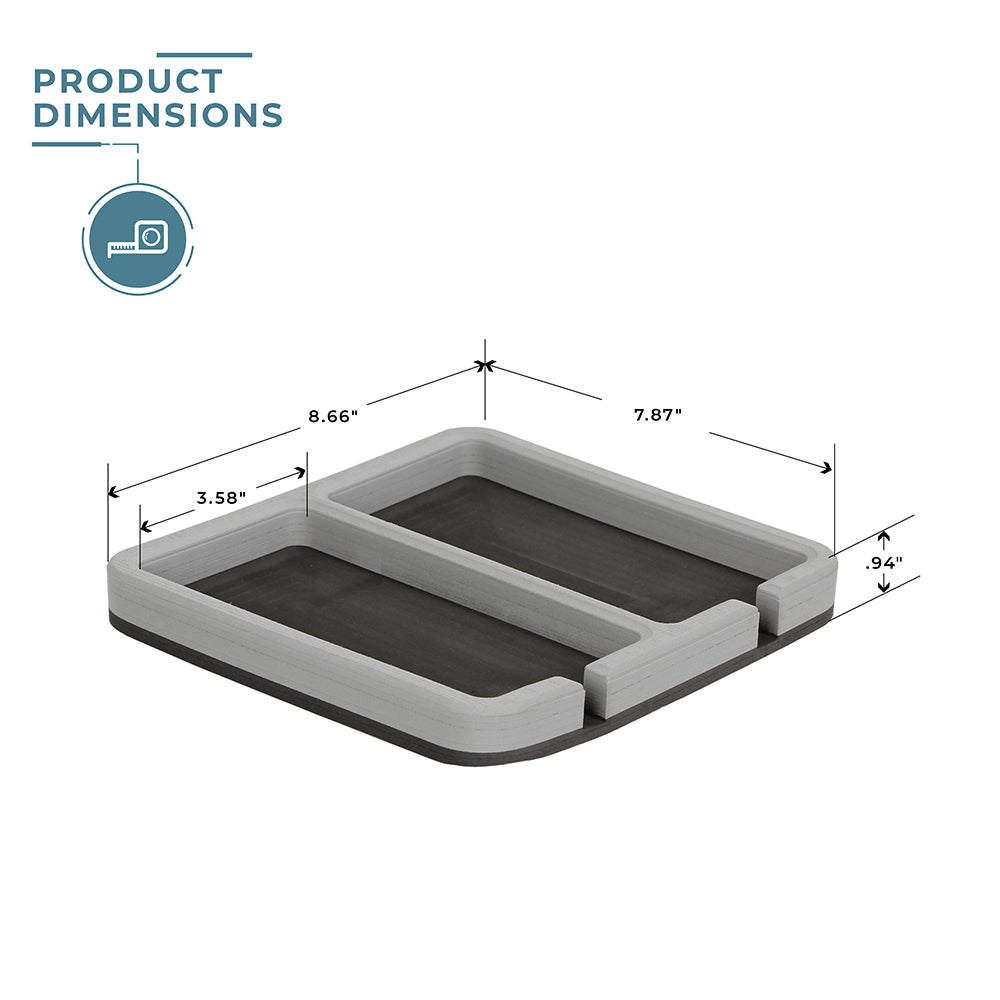 Waterproof Dash Accessory Tray for Boats, RVs & Cars
Color Combination (Top and Bottom):
Turquoise and Titanium Grey
Features and Benefits:
The Dash Tray is a high-density foam tray that can sit on or attach to the dash of a boat, RV, car, truck, low-speed-vehicle, or golf cart.
Compartments sized to store 2 large cell phones, keys, change, or other small items, keeping them secure during movement.
Durable, waterproof, and won't get soggy, the Dash Tray is made in USA to last
UV stable to hold color and shape with no flaking or pealing
Fun color combinations to mix, match, or brighten your dash
Other uses - try it for fishing tools and lures, snacks and card games, or score card, golf balls, and tees.
The extra strong adhesive keeps the Dash Tray where you place it – no worry of it sliding off the dash onto the floor or into the water. Note: you can apply rubber shelf liner to bottom to create non-permanent hold. Once this is in place it will not come off.