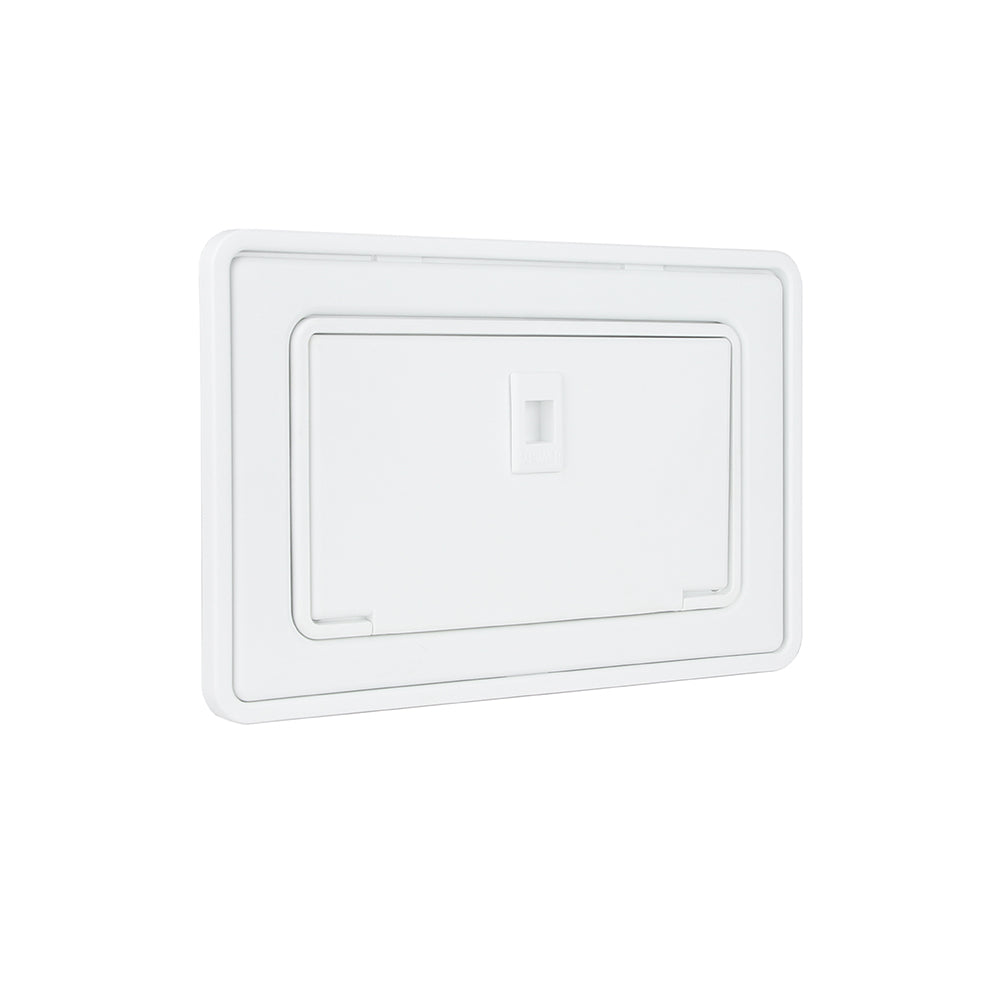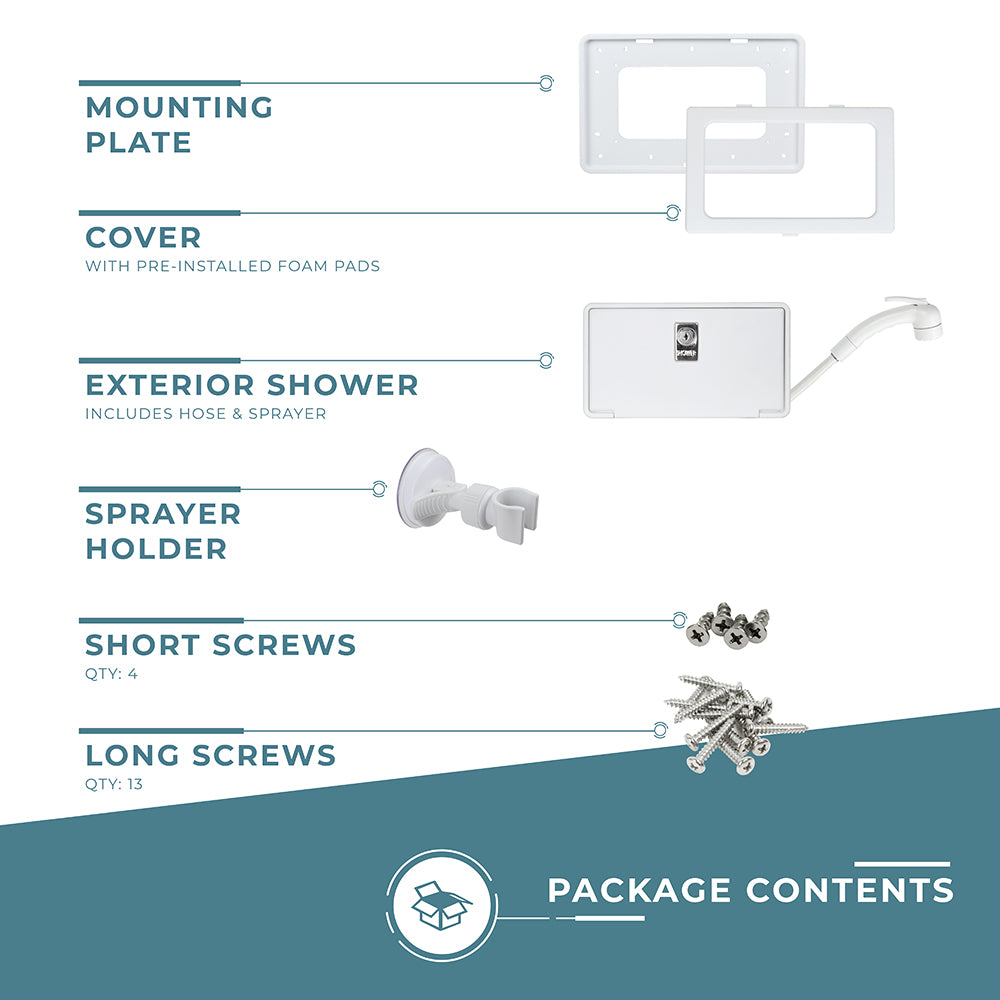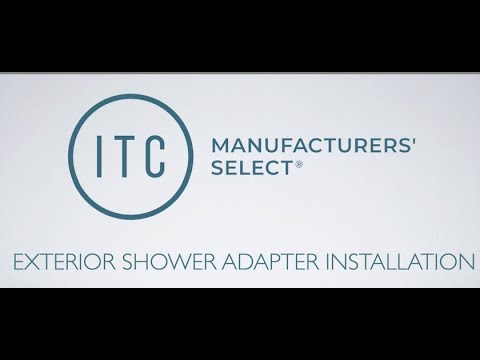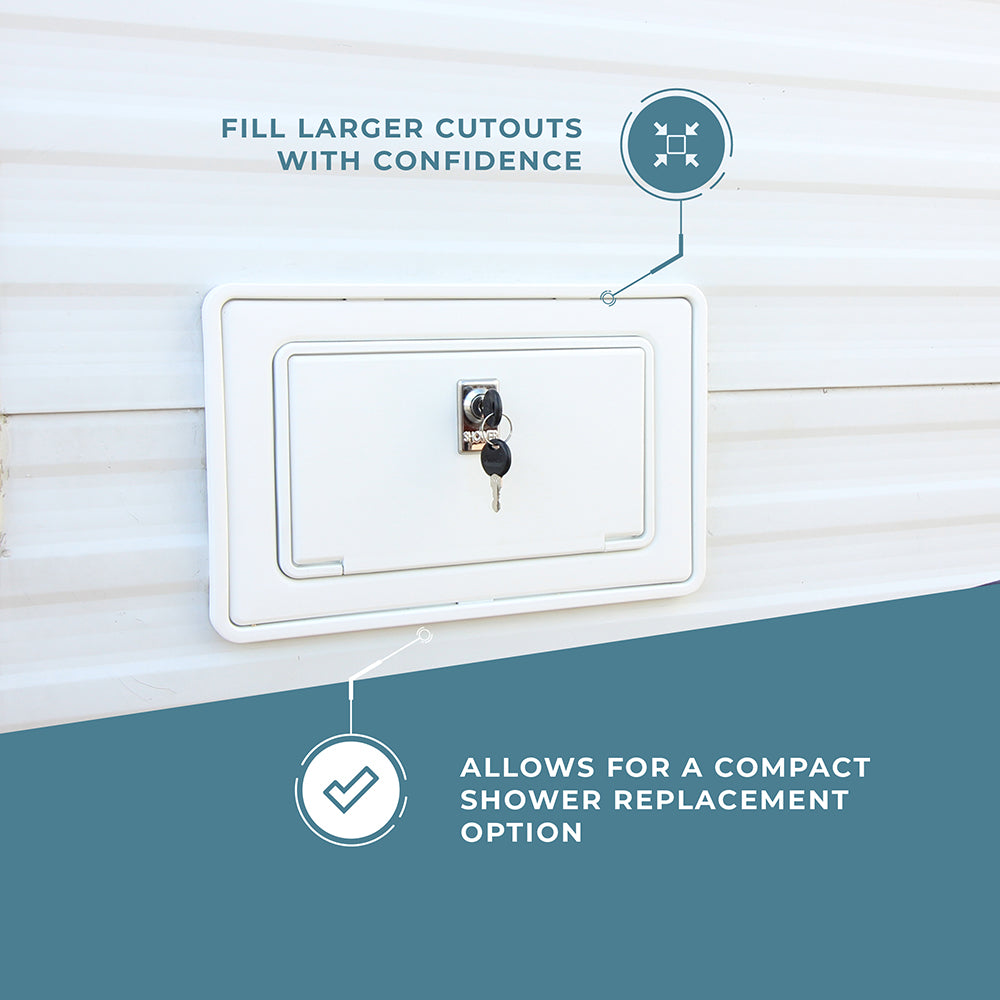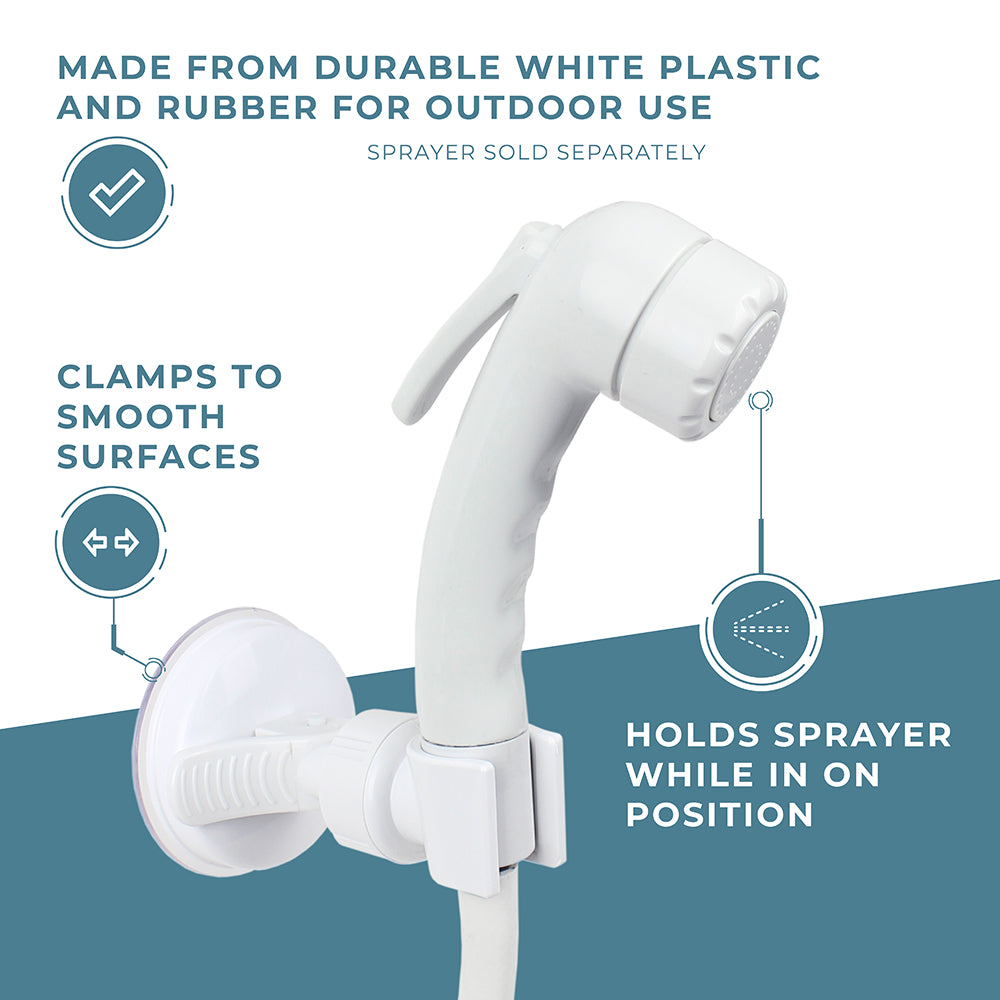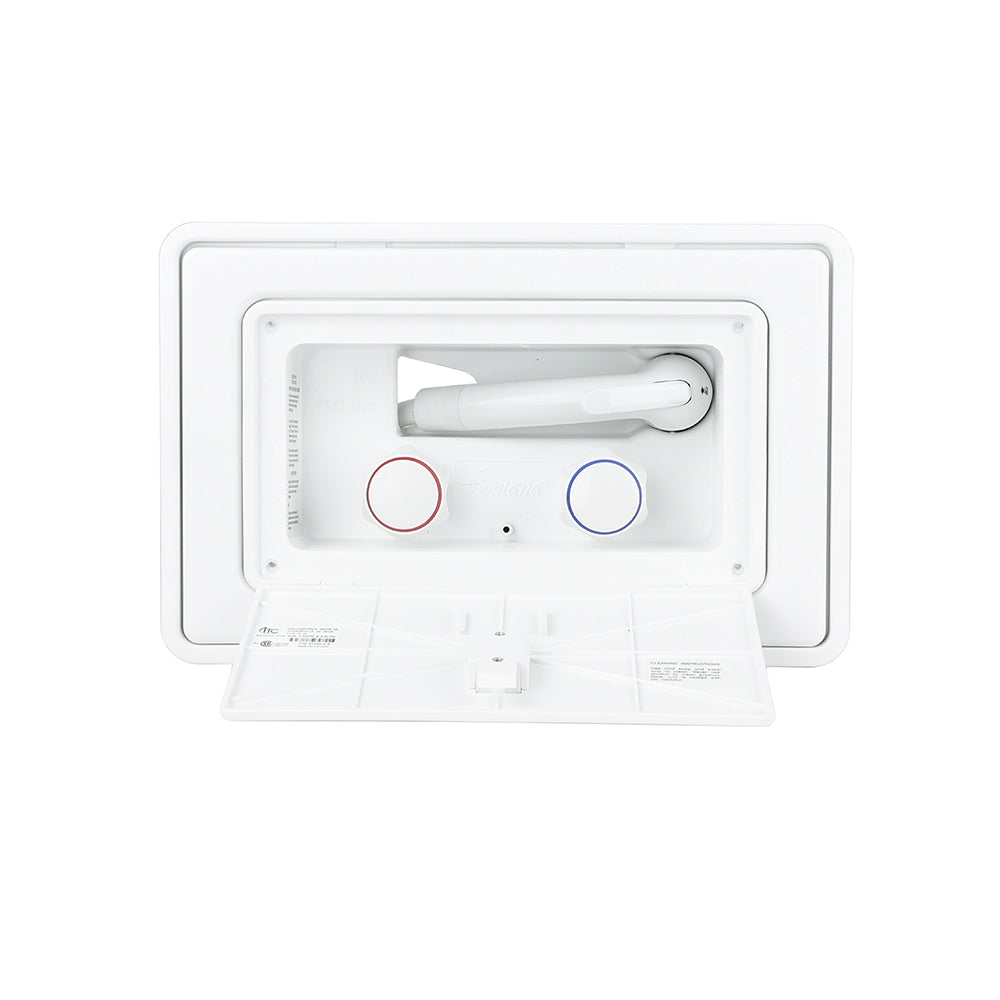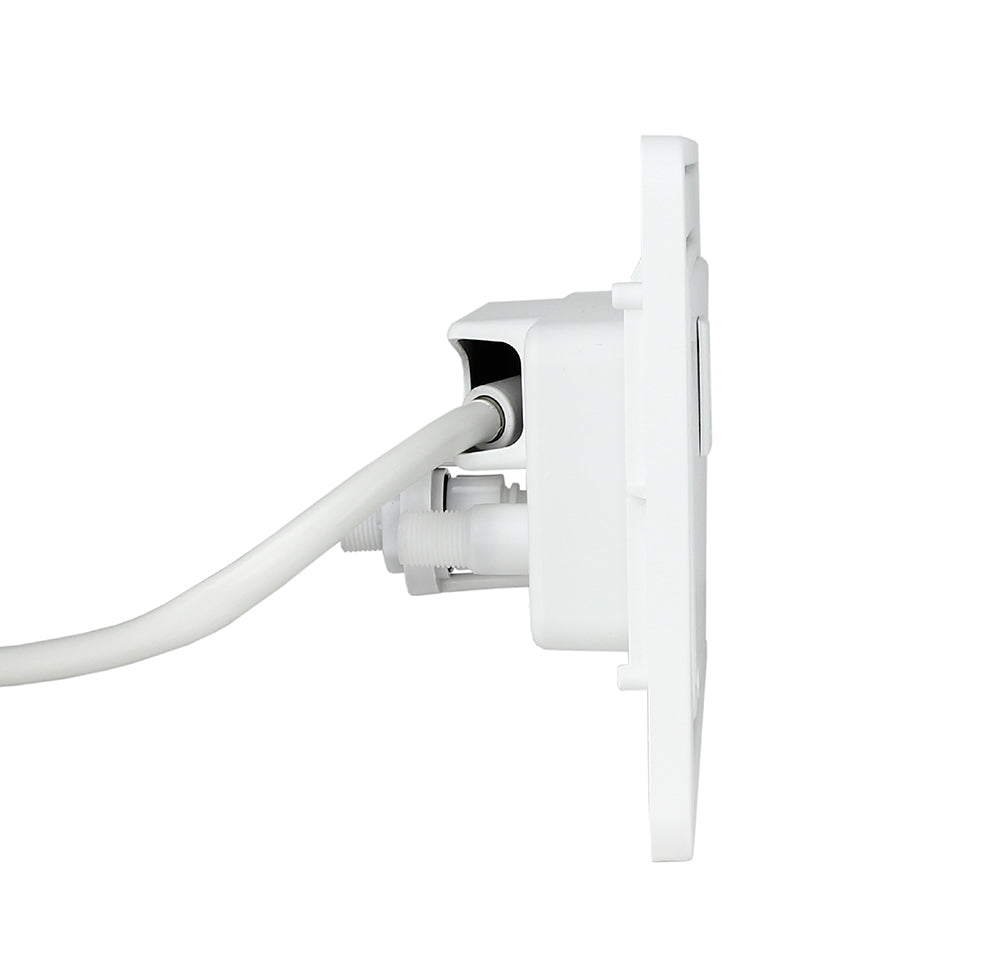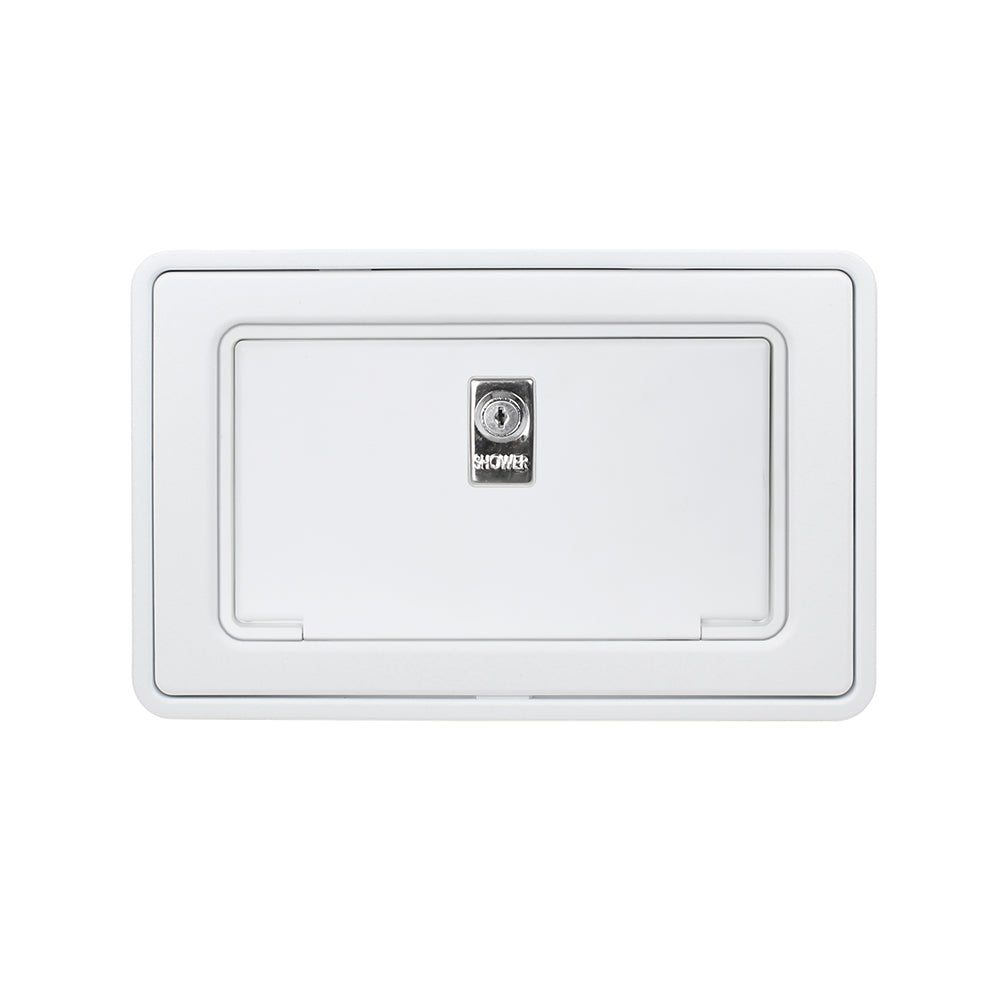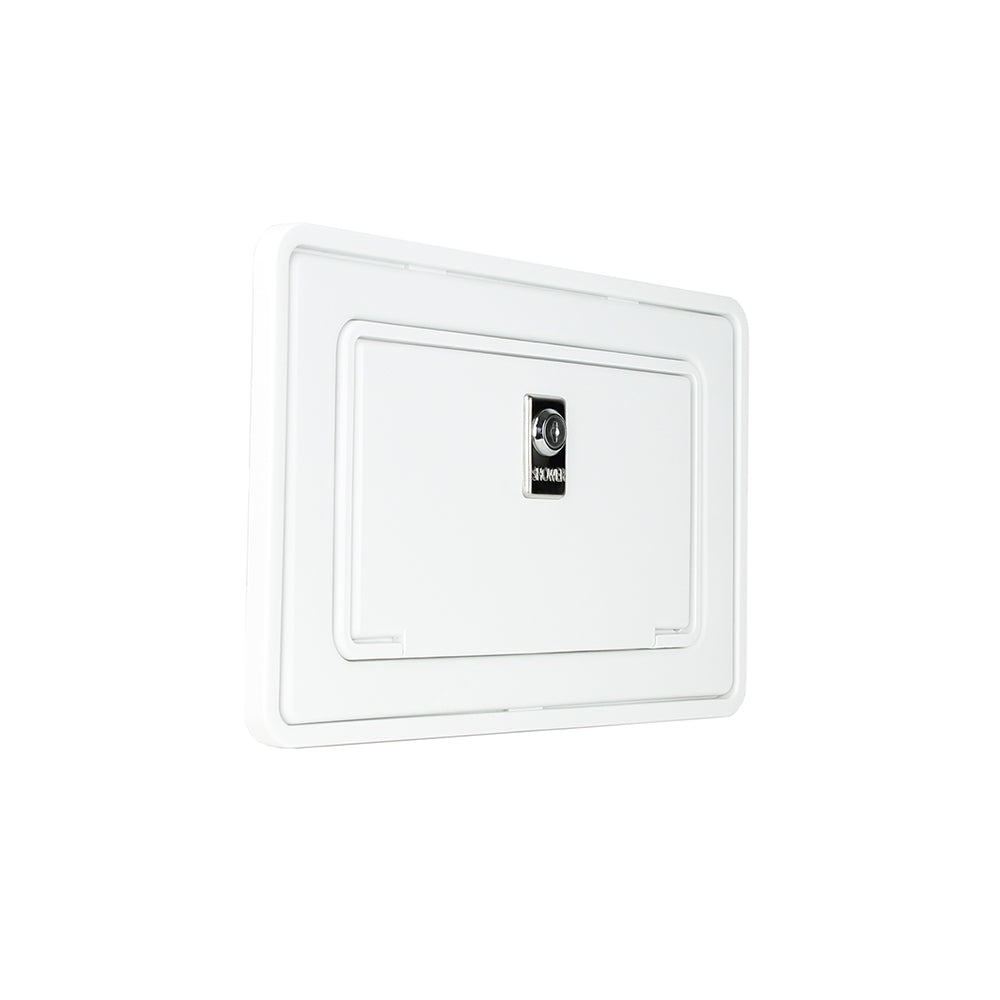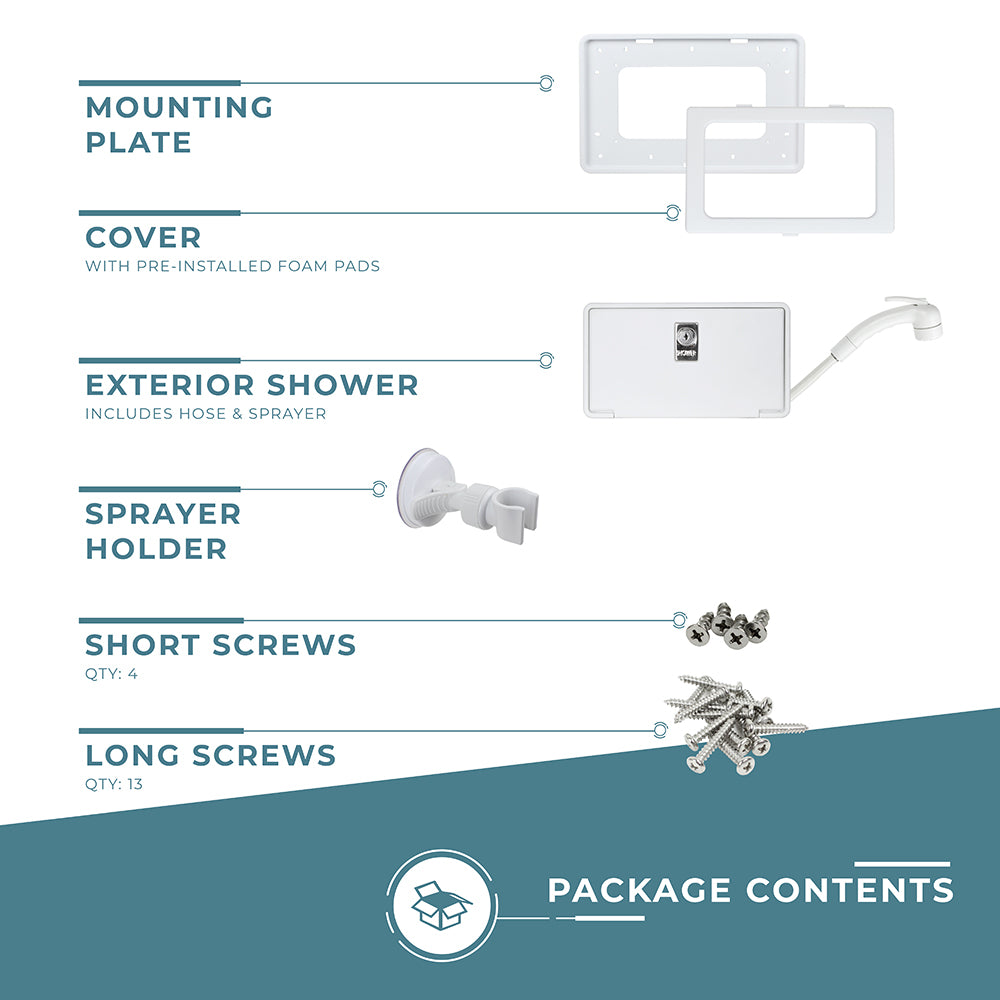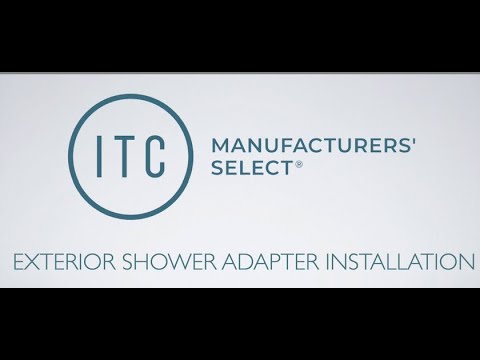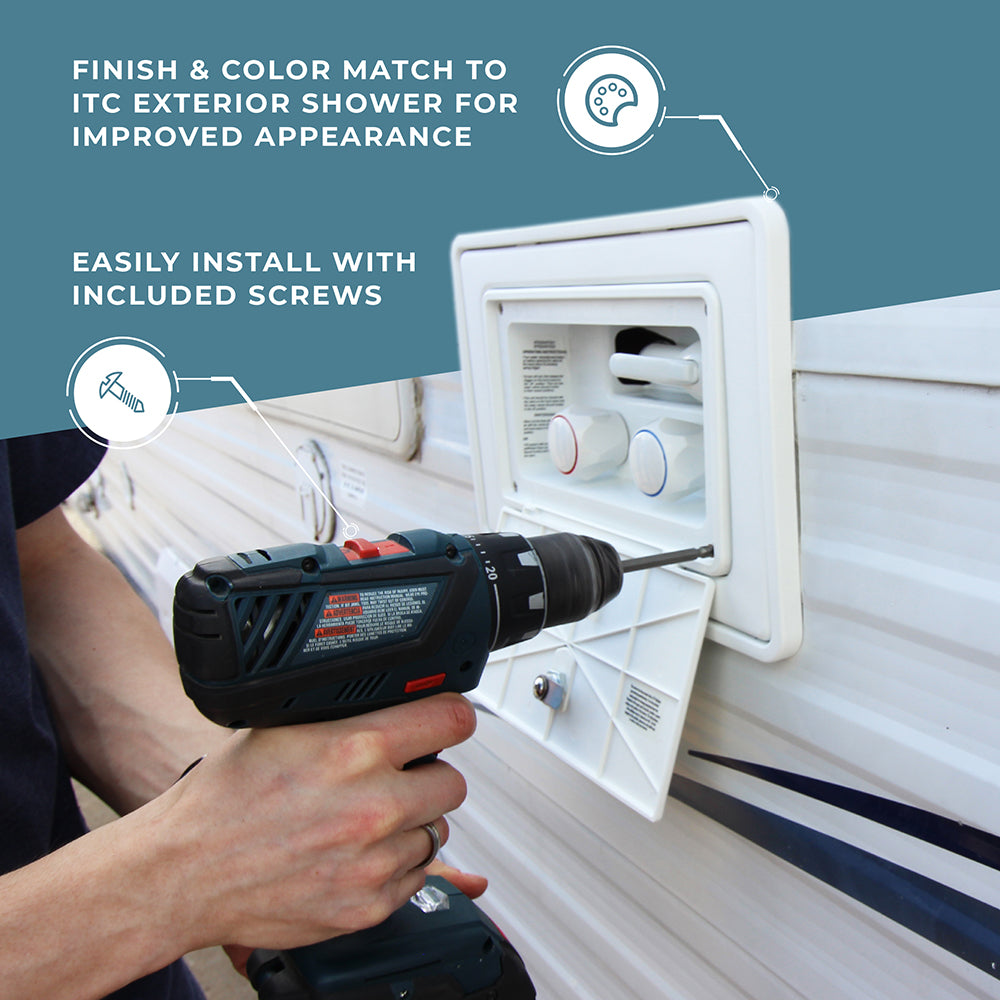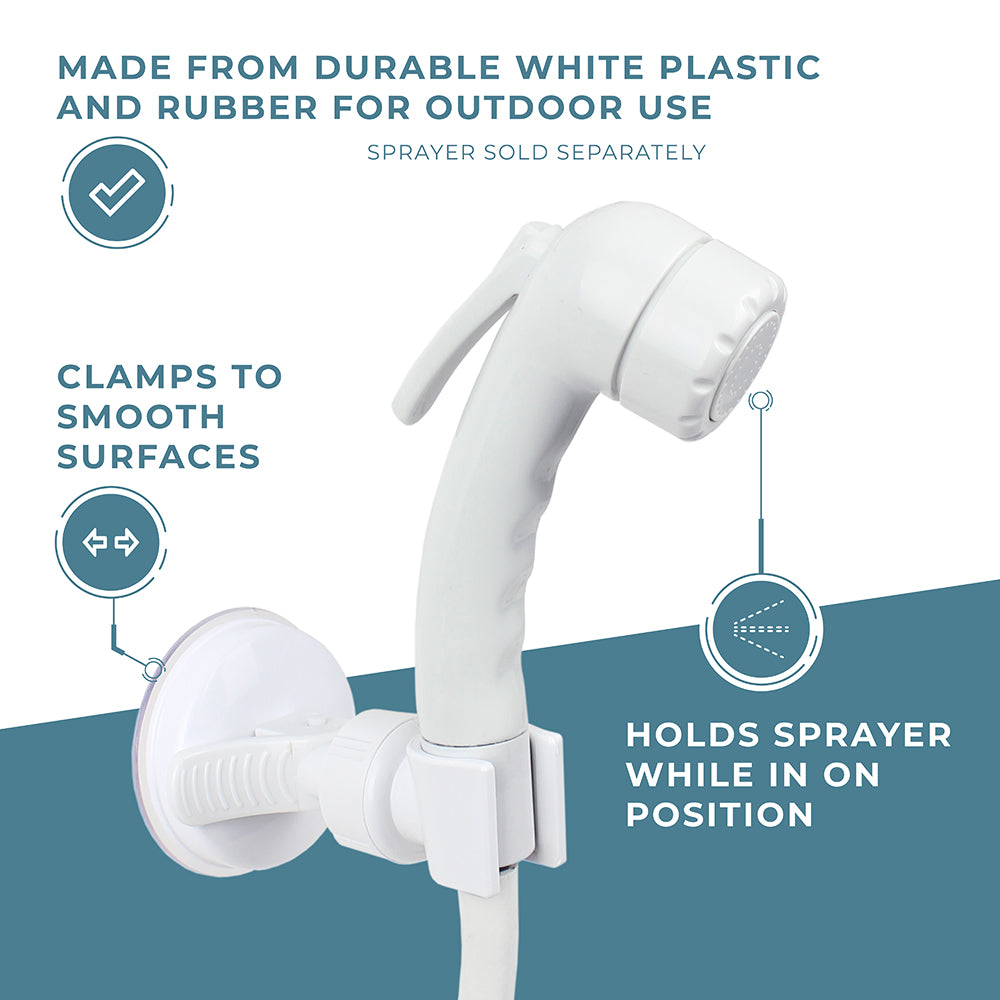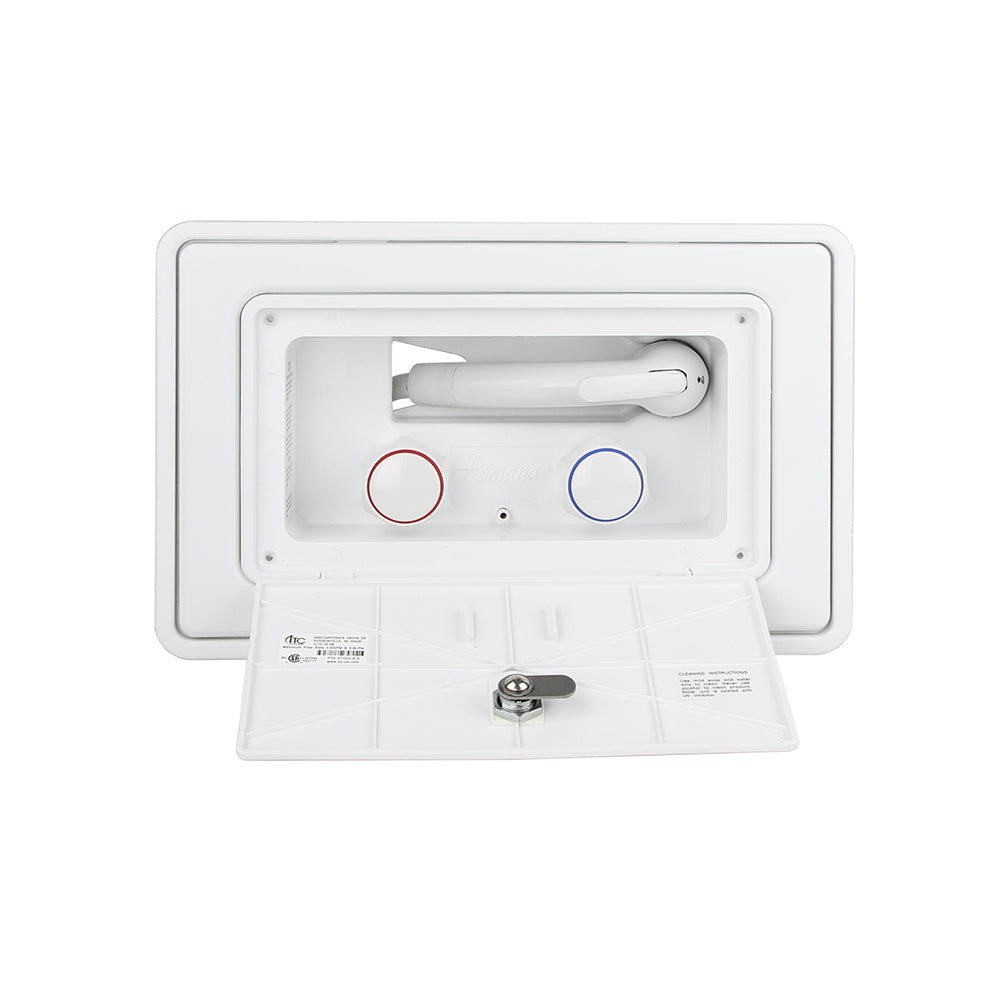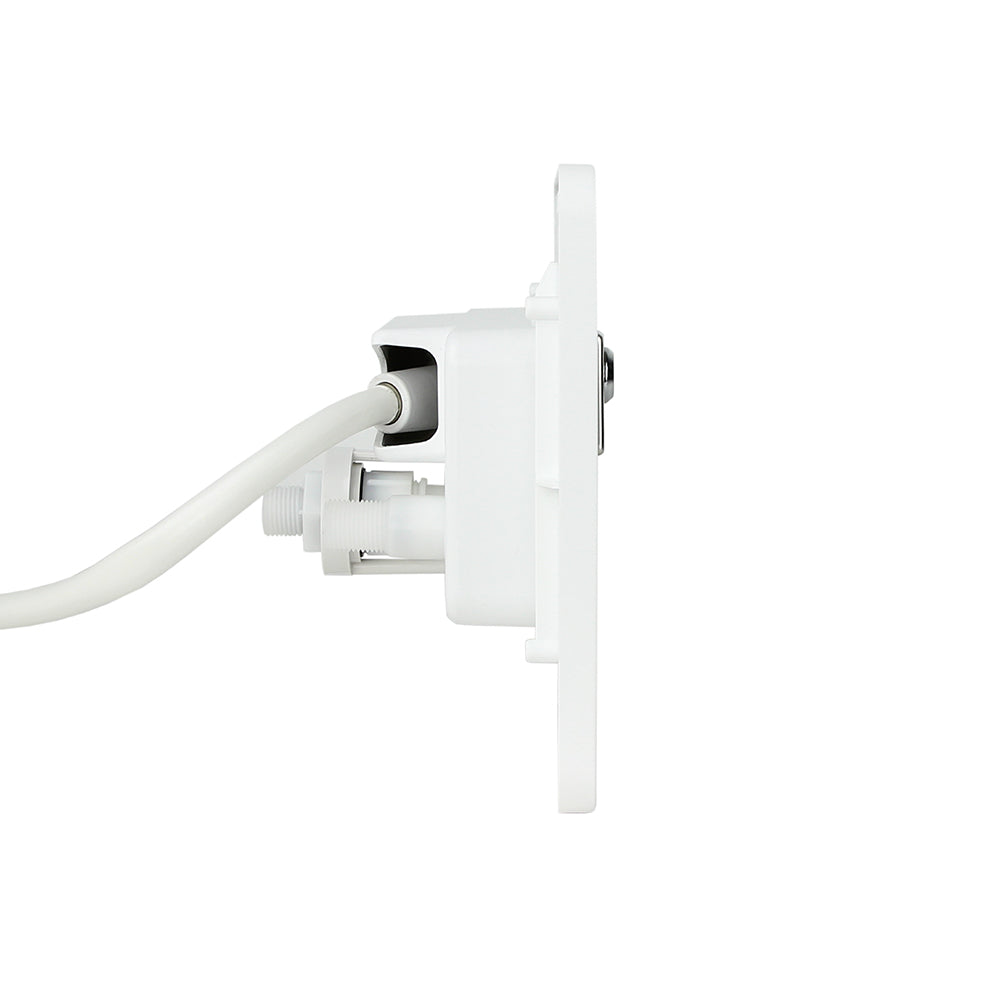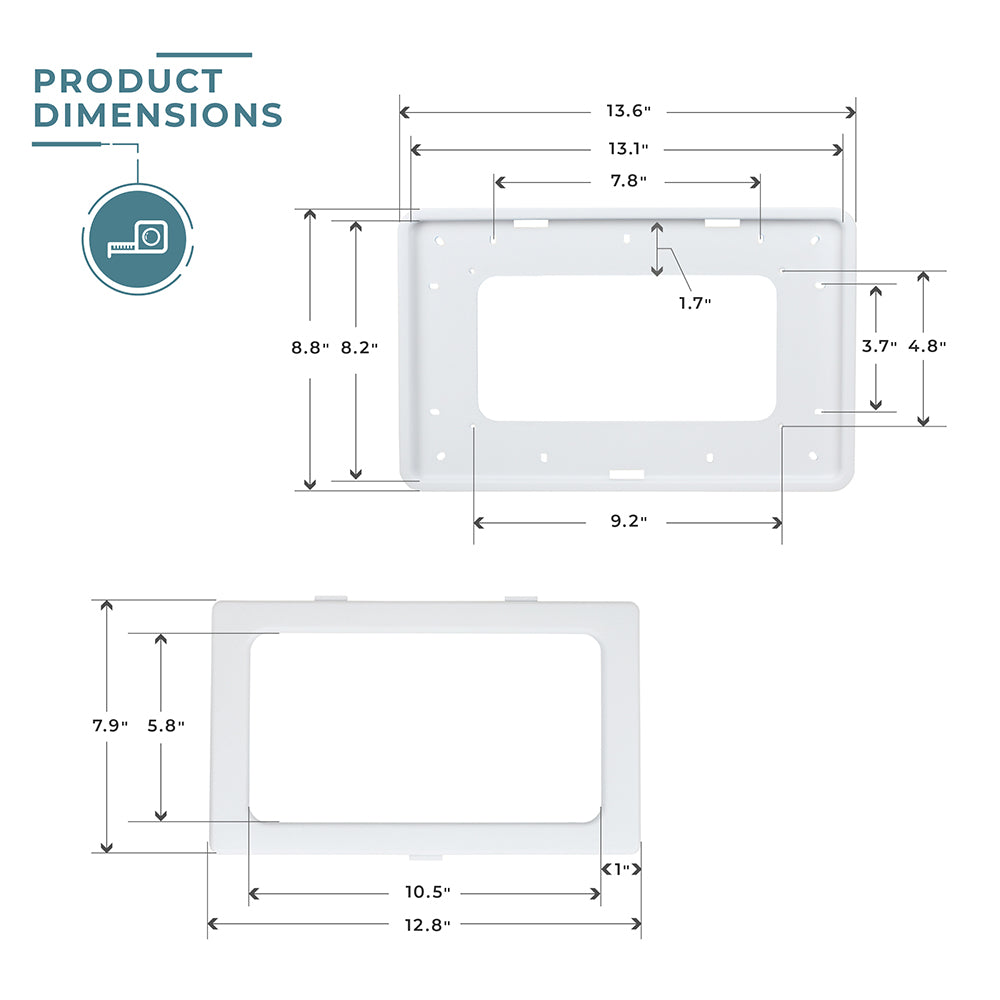 Fontana Exterior Shower w/ Adapter and Sprayer Holder
Style:
Latching w/ Adapter and Sprayer Holder
Features and Benefits:
The ITC Exterior Shower has been a staple for many of the top OEM builders for over 20 years, providing a superior operation, durability, and longevity.
When installed the Adapter with the Shower elevate the visual look of the shower box space with a custom frame appearance.
Replaces old, larger shower boxes, fitting opening sizes up to 6" x 11".
This set also includes the easy clamp-on Sprayer Holder for hands-free sprayer use. Adheres to smooth surfaces. Come in white only. Remove before traveling.
ITC Exterior Shower box with hot and cold knobs and improved internal values offers superior quality and operation and comes with a white sprayer and hose.
Hose stows behind the installed shower box for tangle free convenient storage.