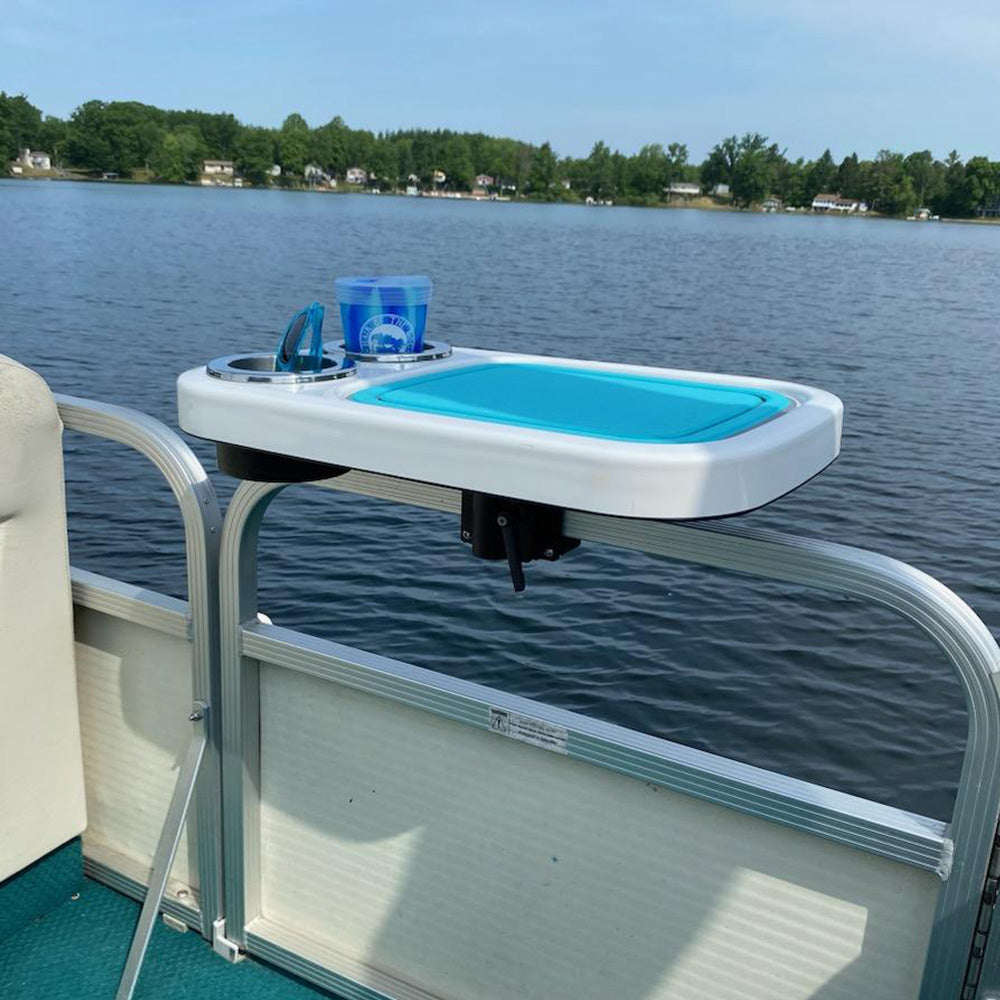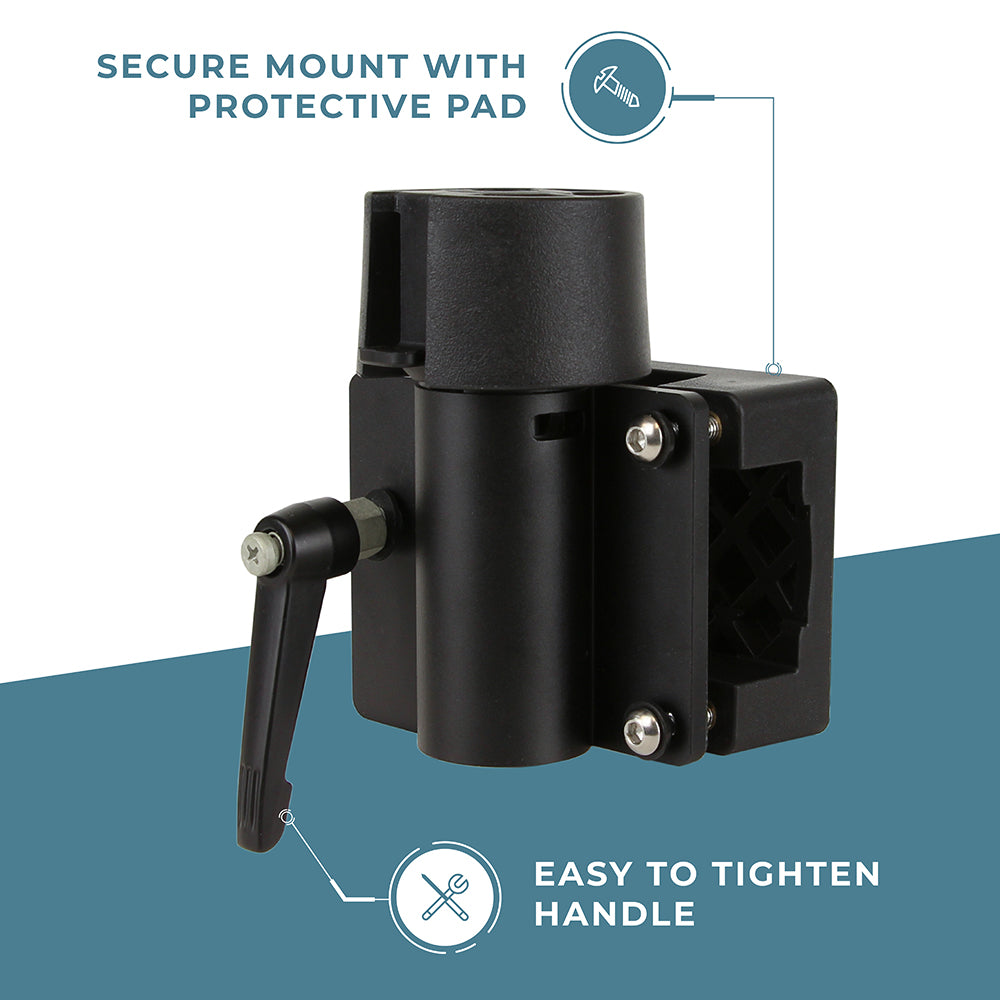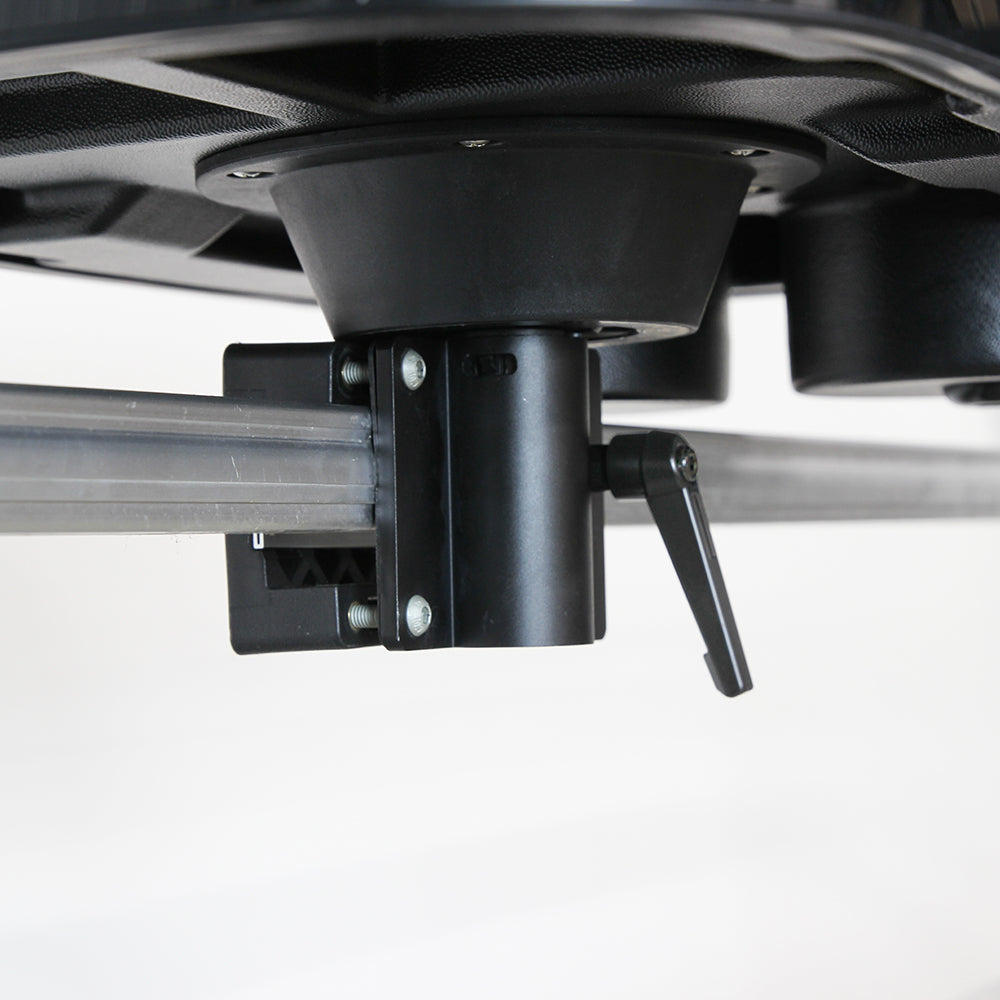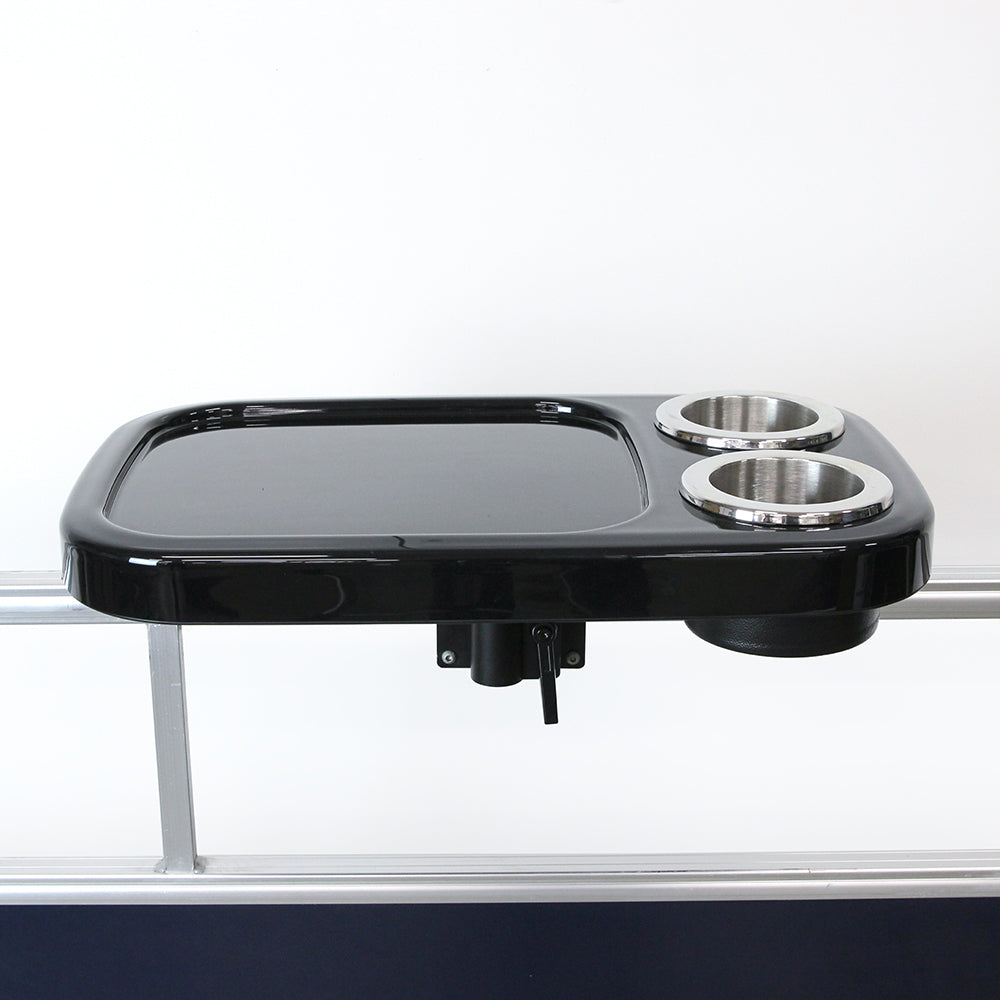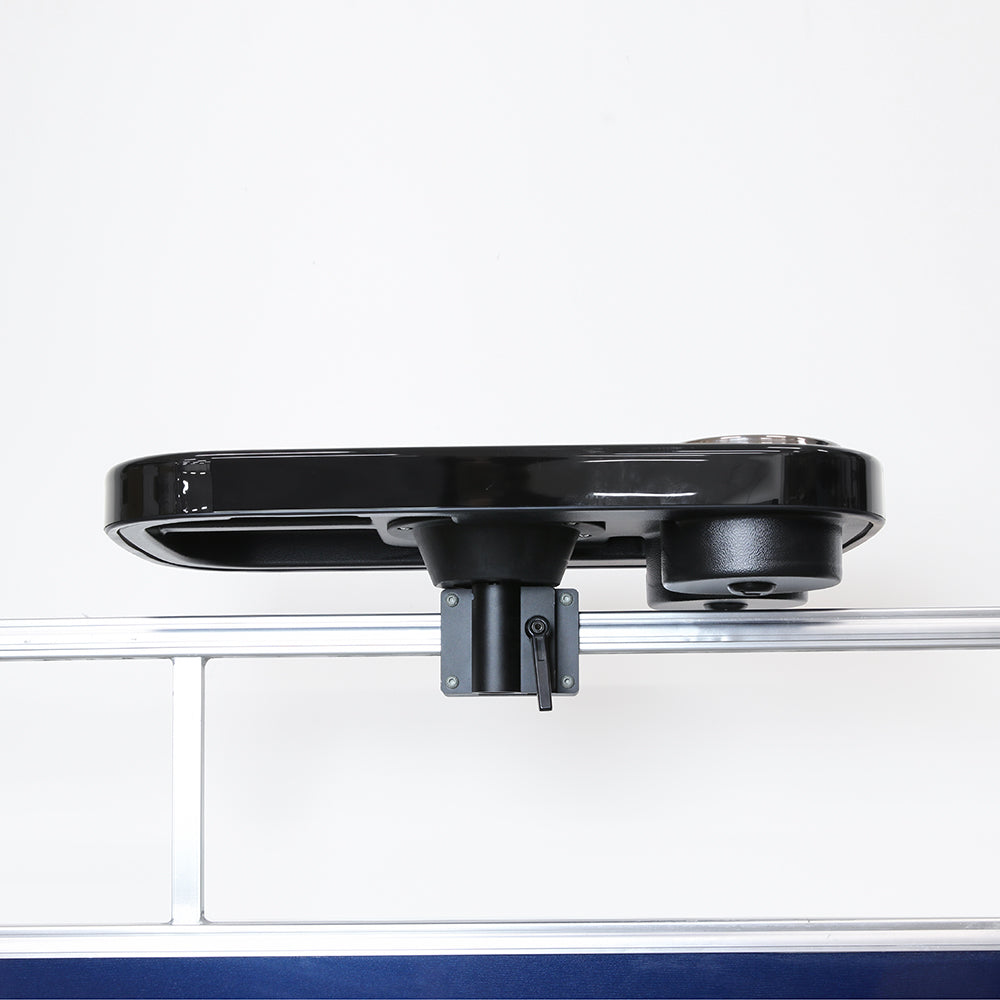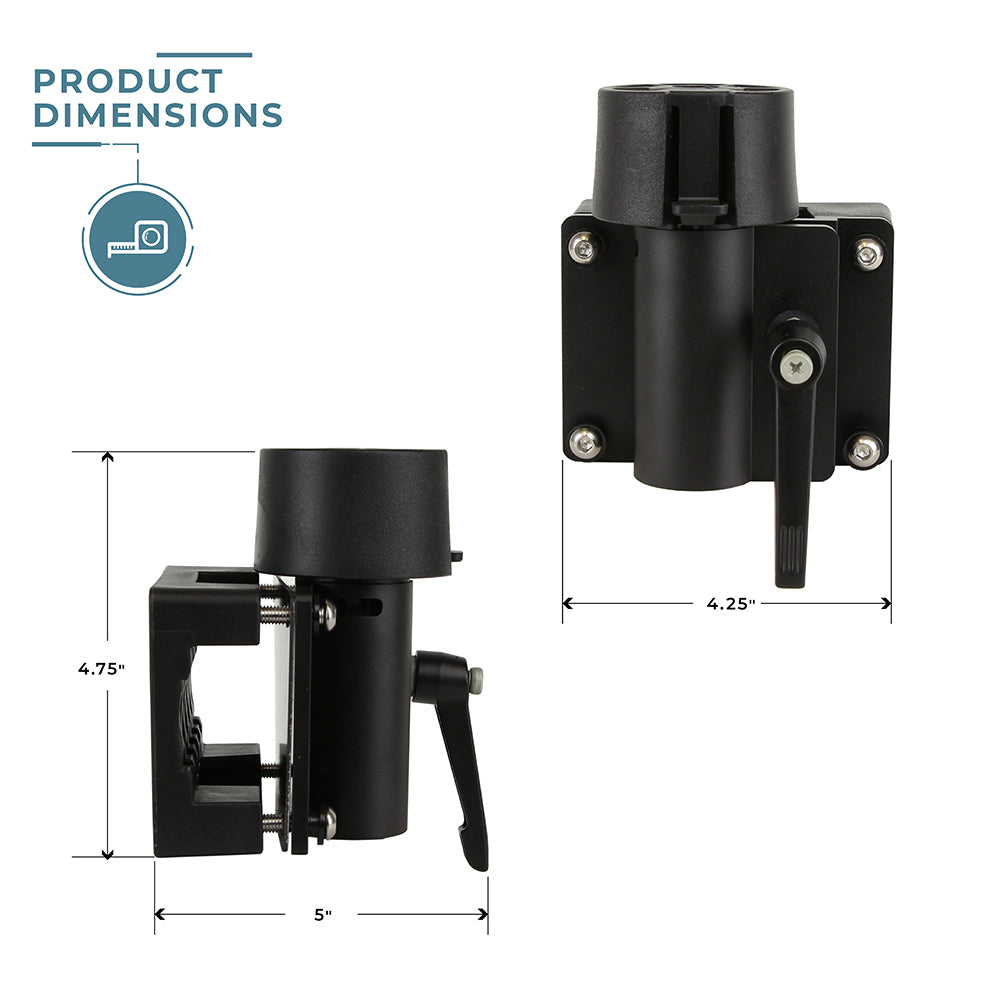 Pontoon Fence Mount Table Base System
Features and Benefits:
The Fence Mount Table Base system is designed to provide more usable space on your pontoon boat
The Fence Mount is a clamp system that uses the open fence as a base to securely support an additional table location without using more floor space. It comes with an adaptor that fits securely to the ITC Cocktail table base to quickly extend the party experience or add more function
Expand the usable space on your pontoon boat by attaching additional surfaces to the open fence using the Fence Mount Table Base System.
Easy to install on pontoon's open fence for use with ITC table products.
Once installed the durable mount stays in place on the pontoon fence and the base adaptor that fits into the base attached to the table, clicks on and off as needed.
Use with ITC table products including the Cocktail table which can be quickly moved from the leg mount to the fence mount.
Clamp system accommodates several styles of pontoon open fences with protective pad for no scratch installation
ITC Table System Not Included