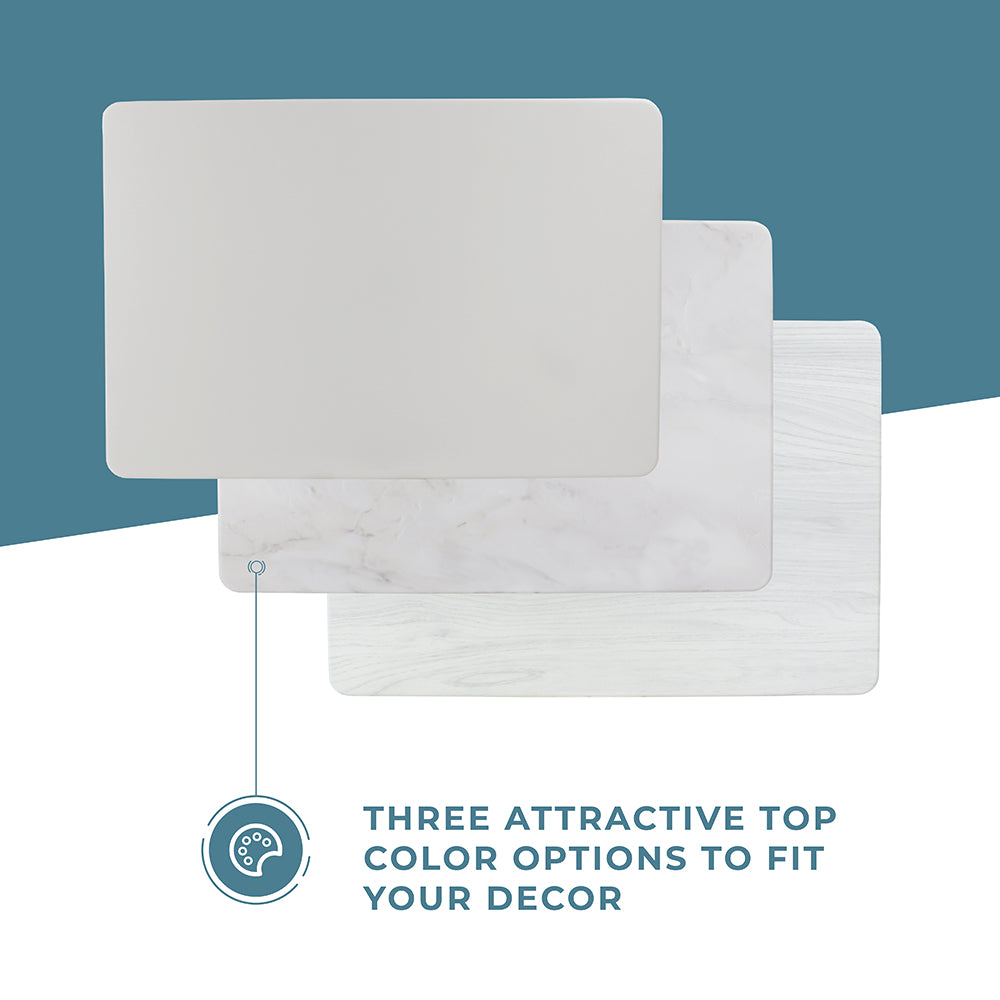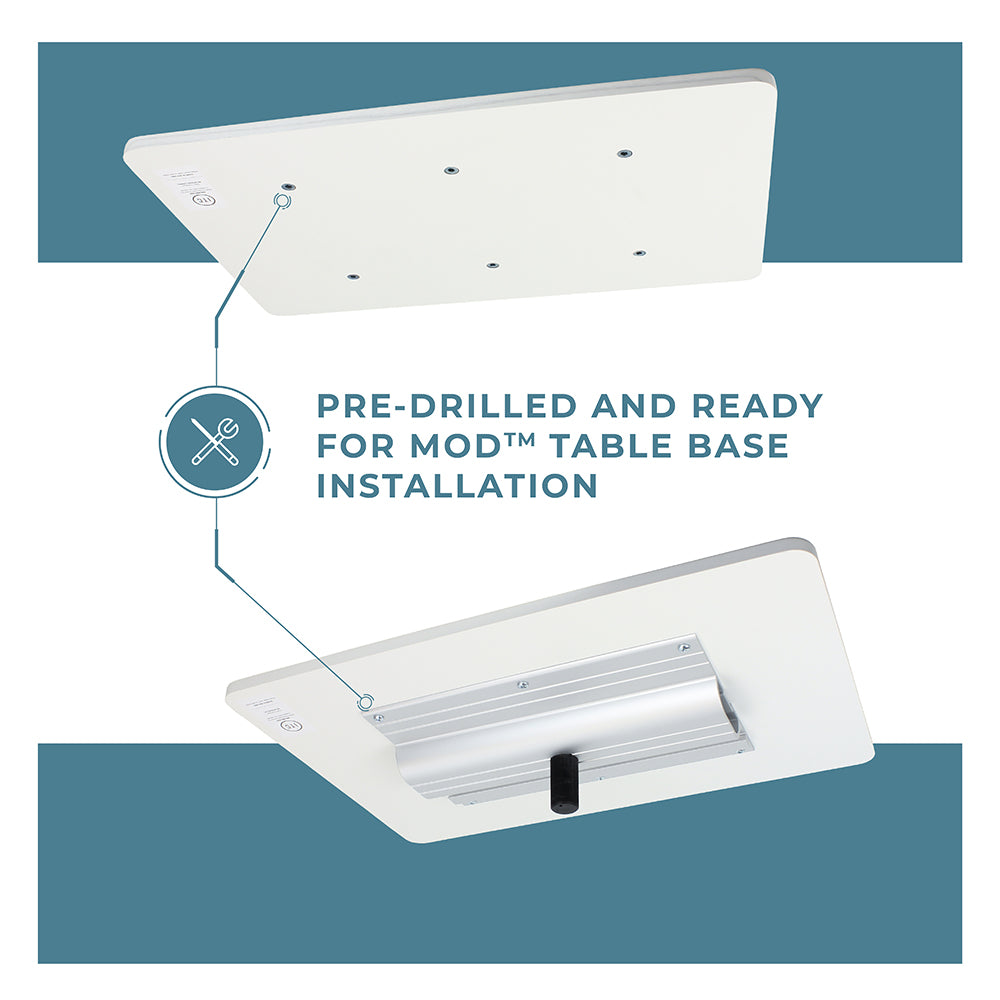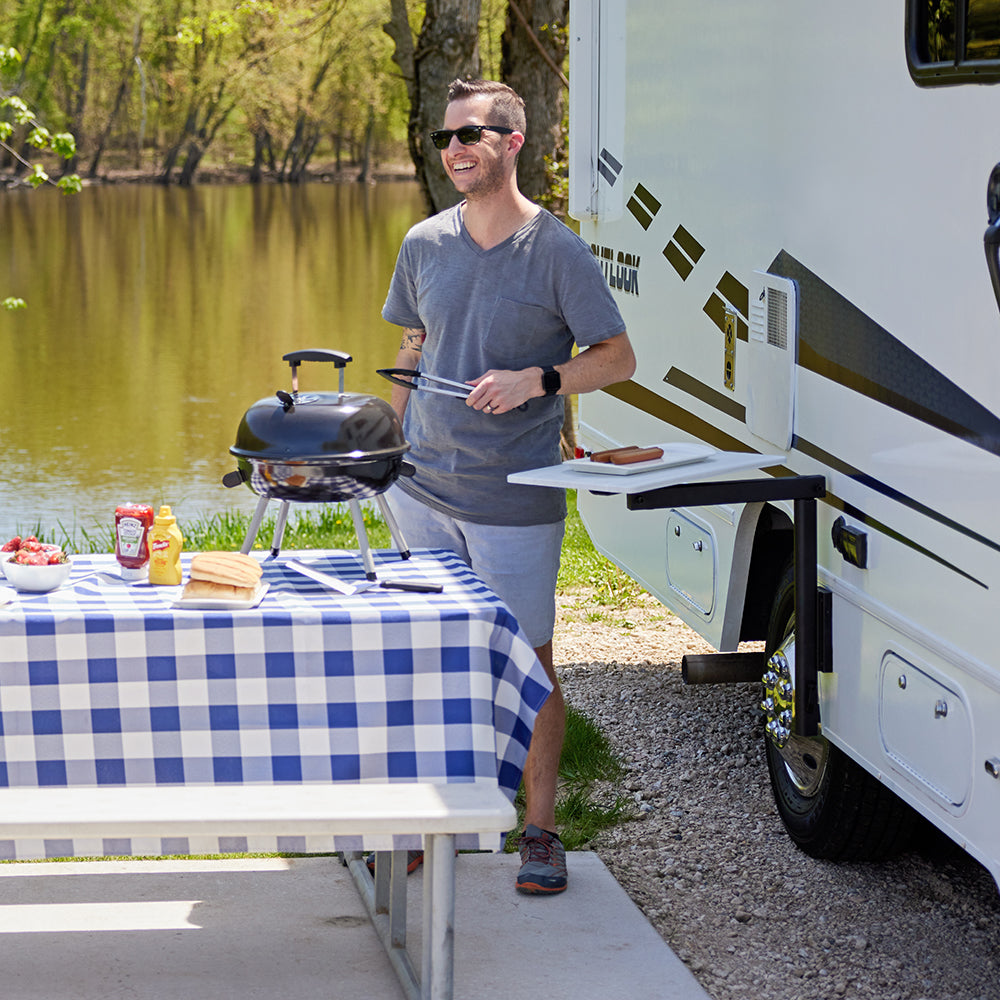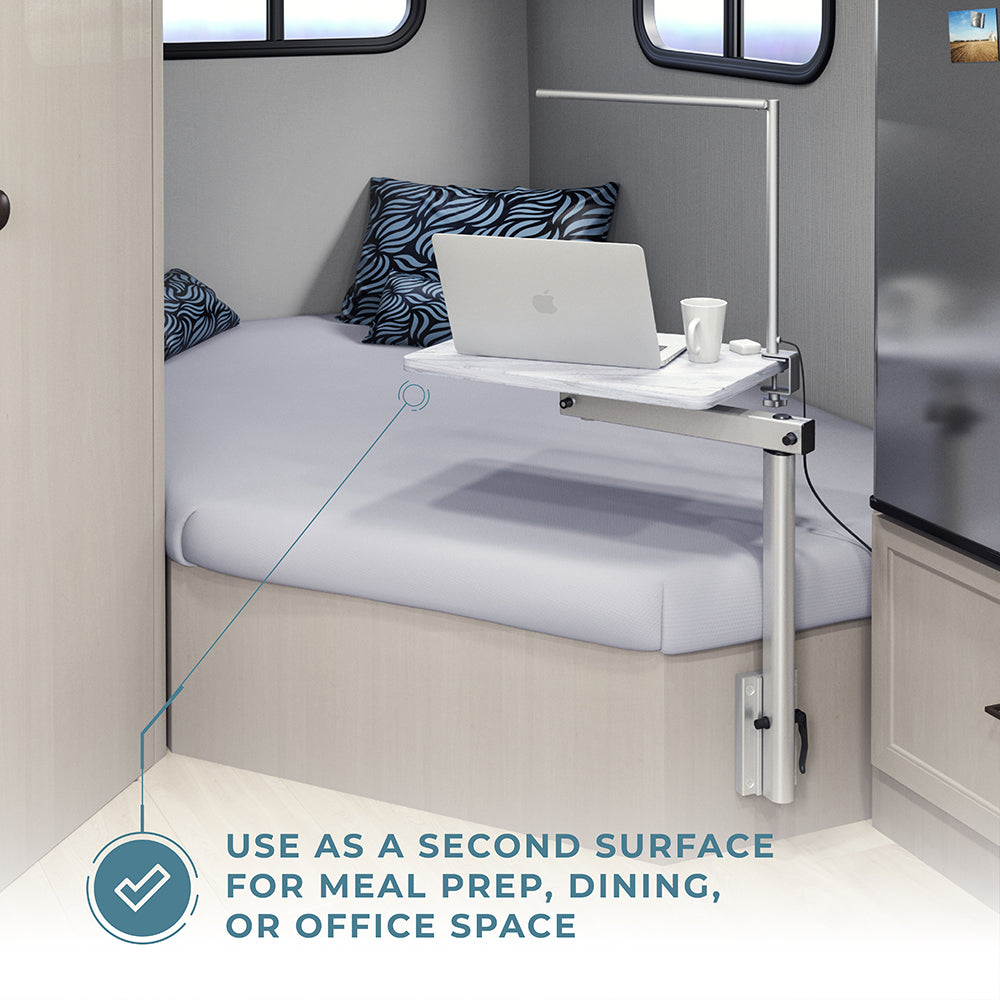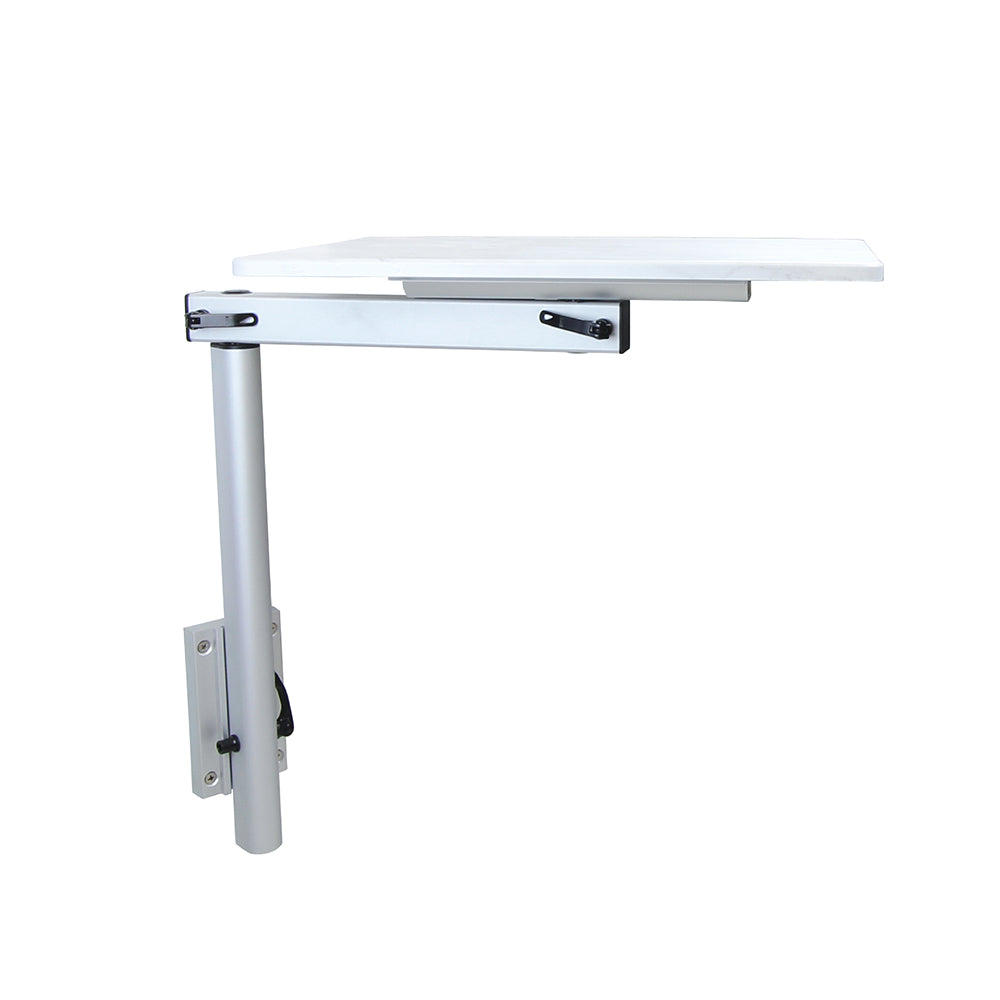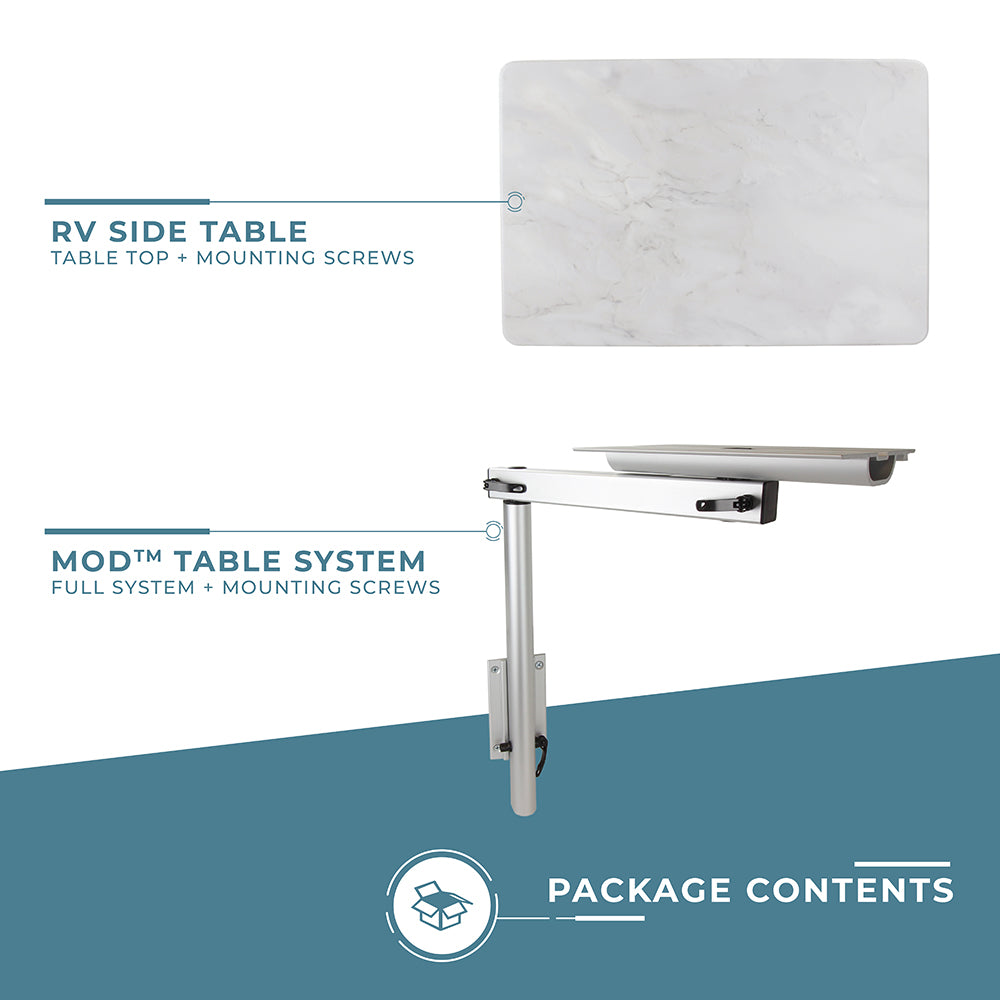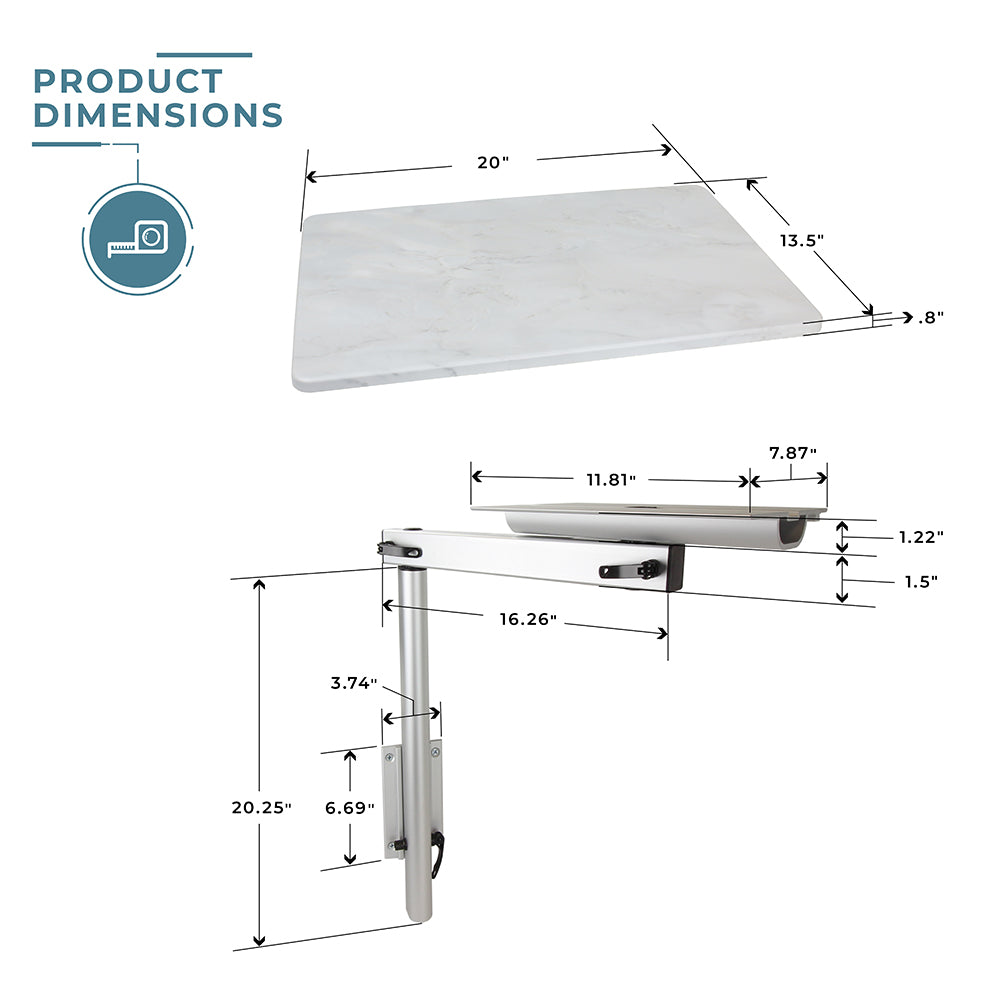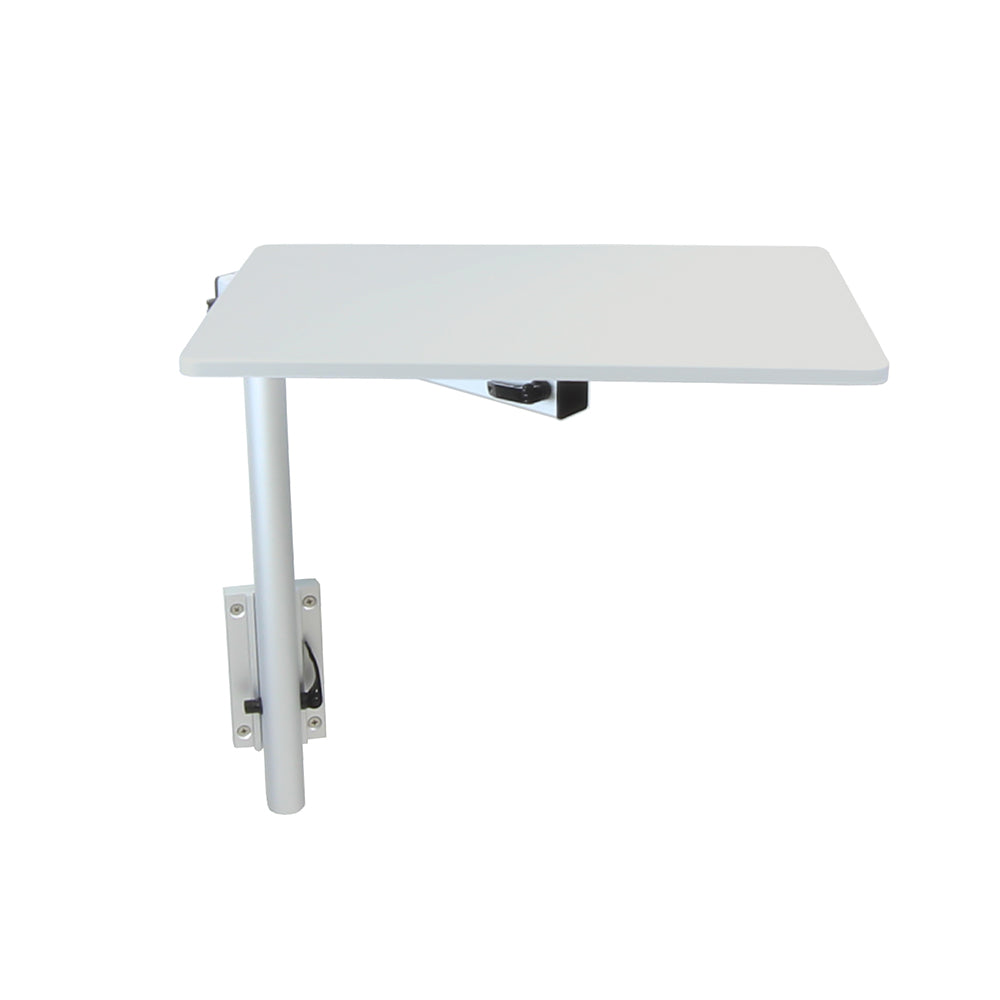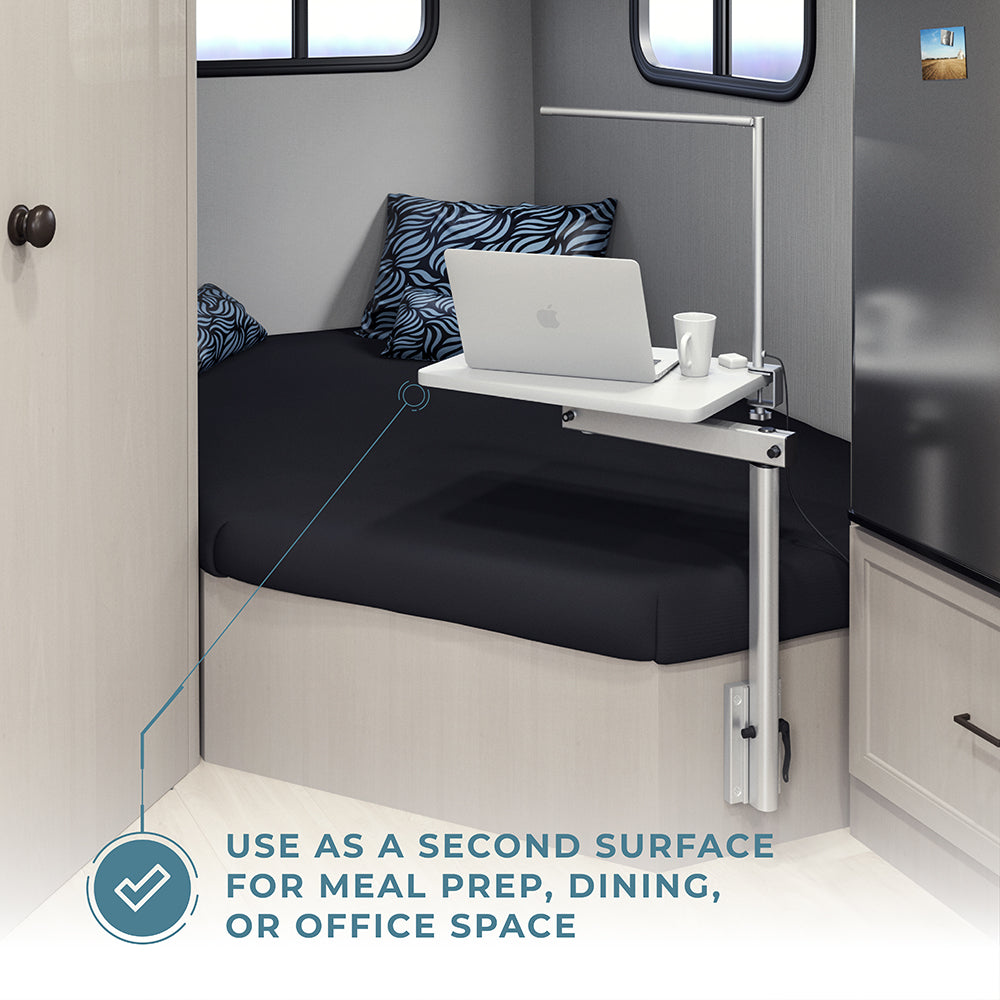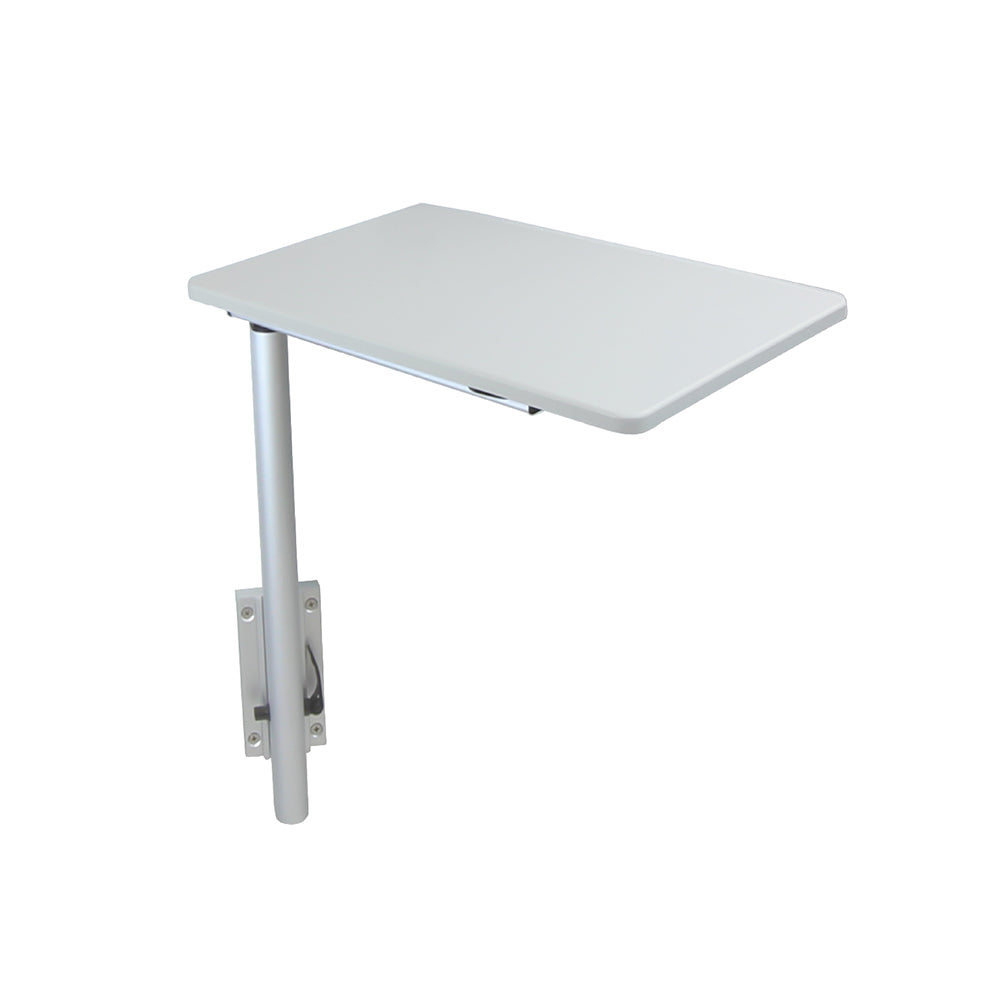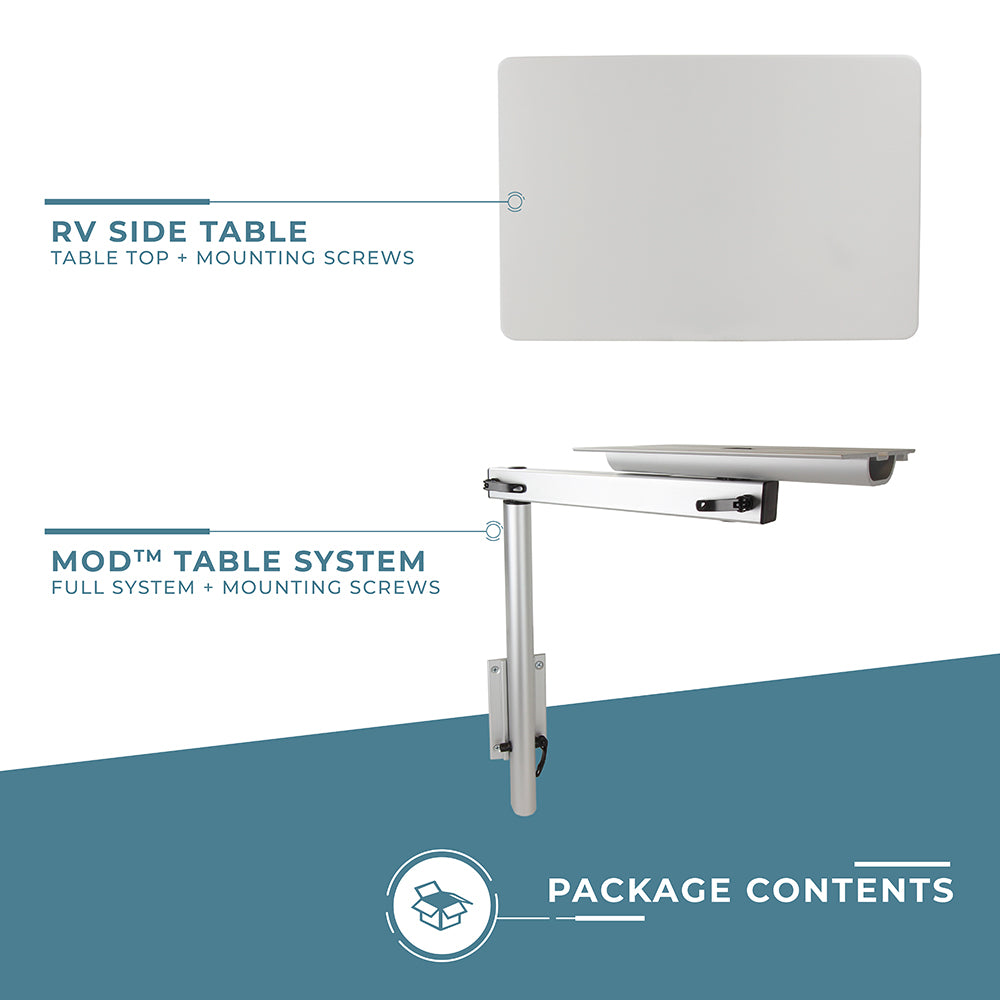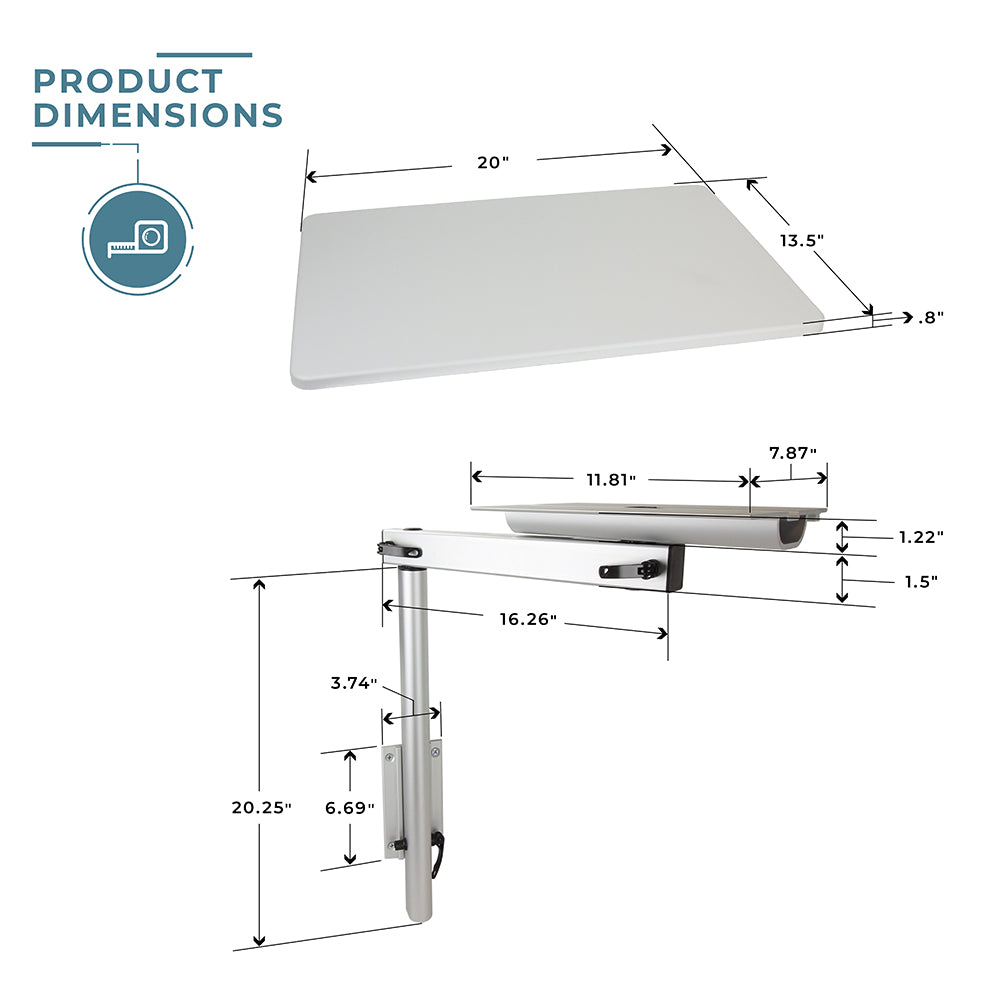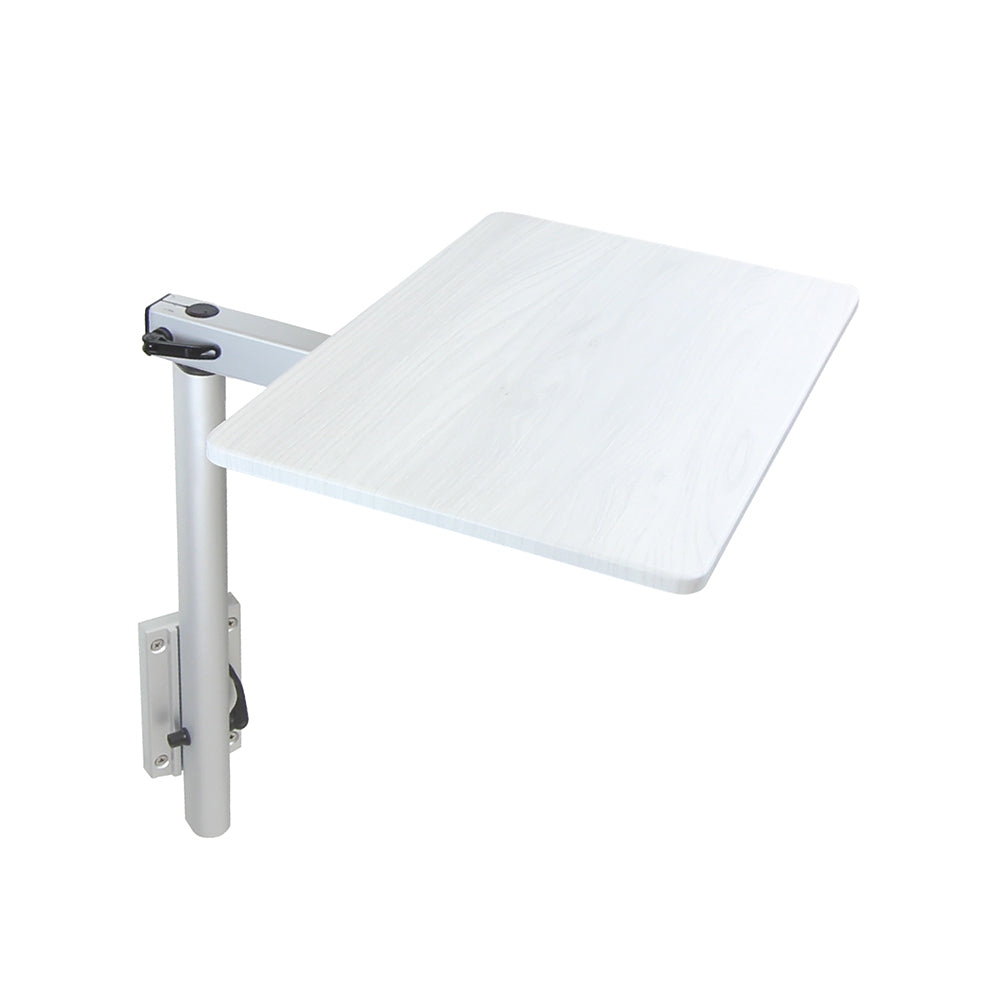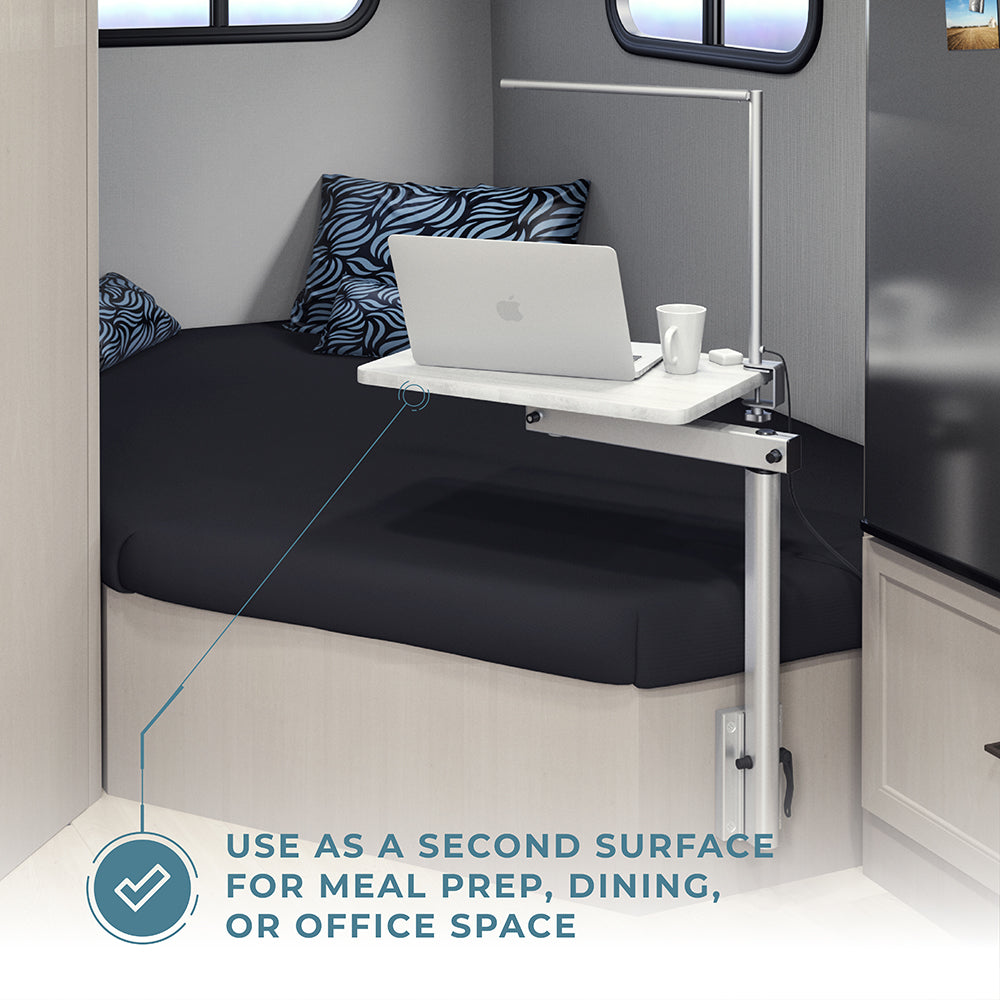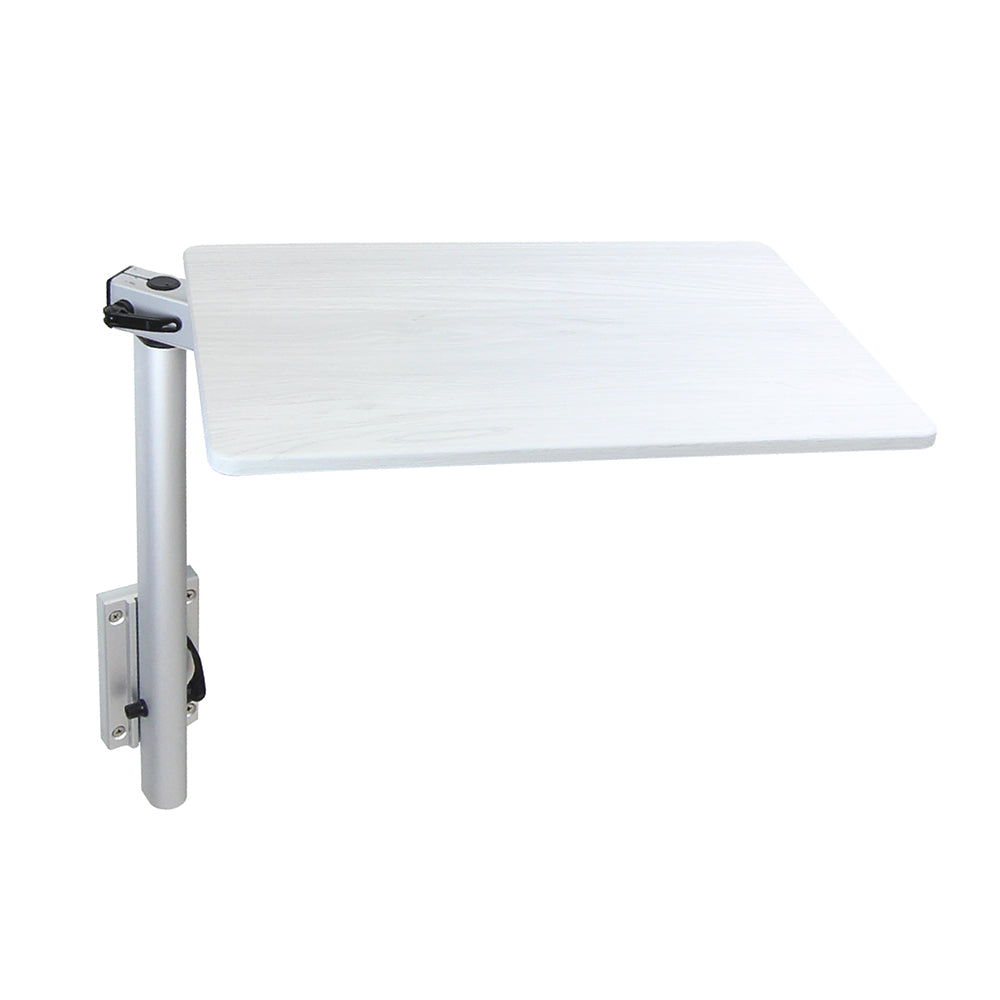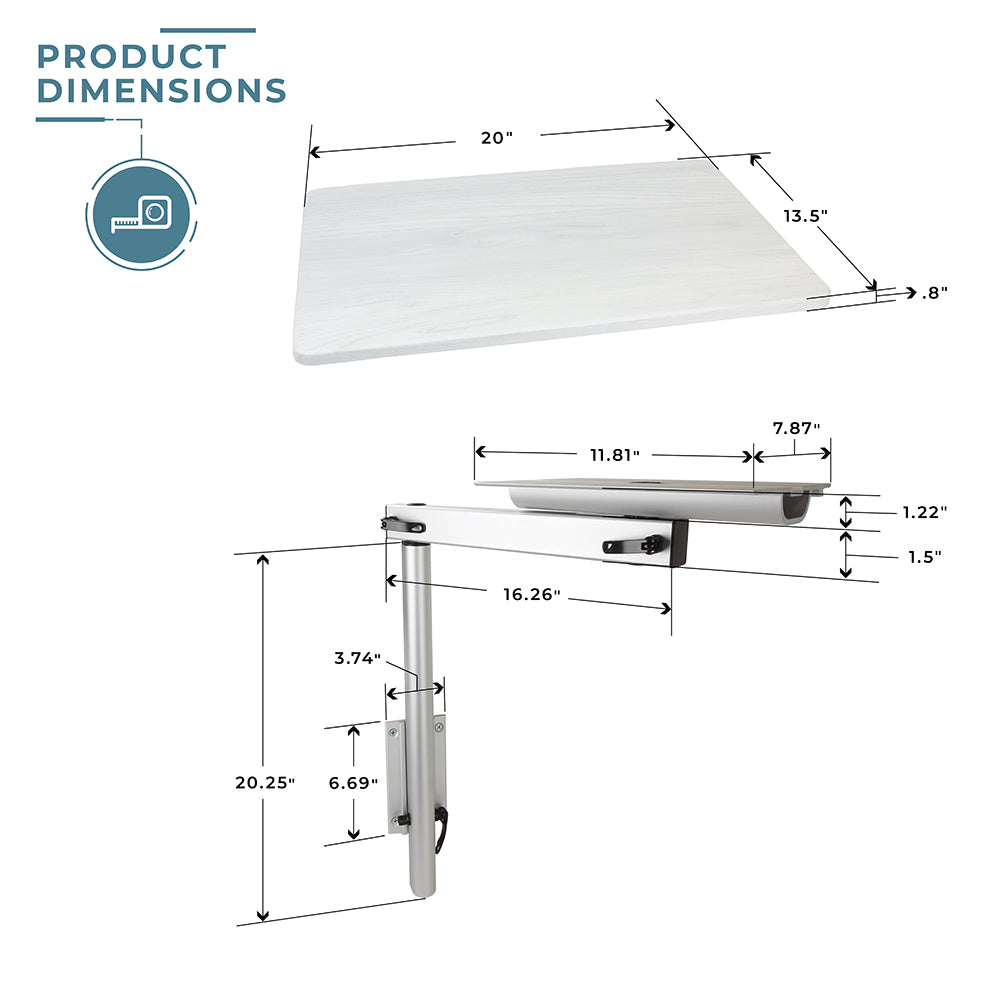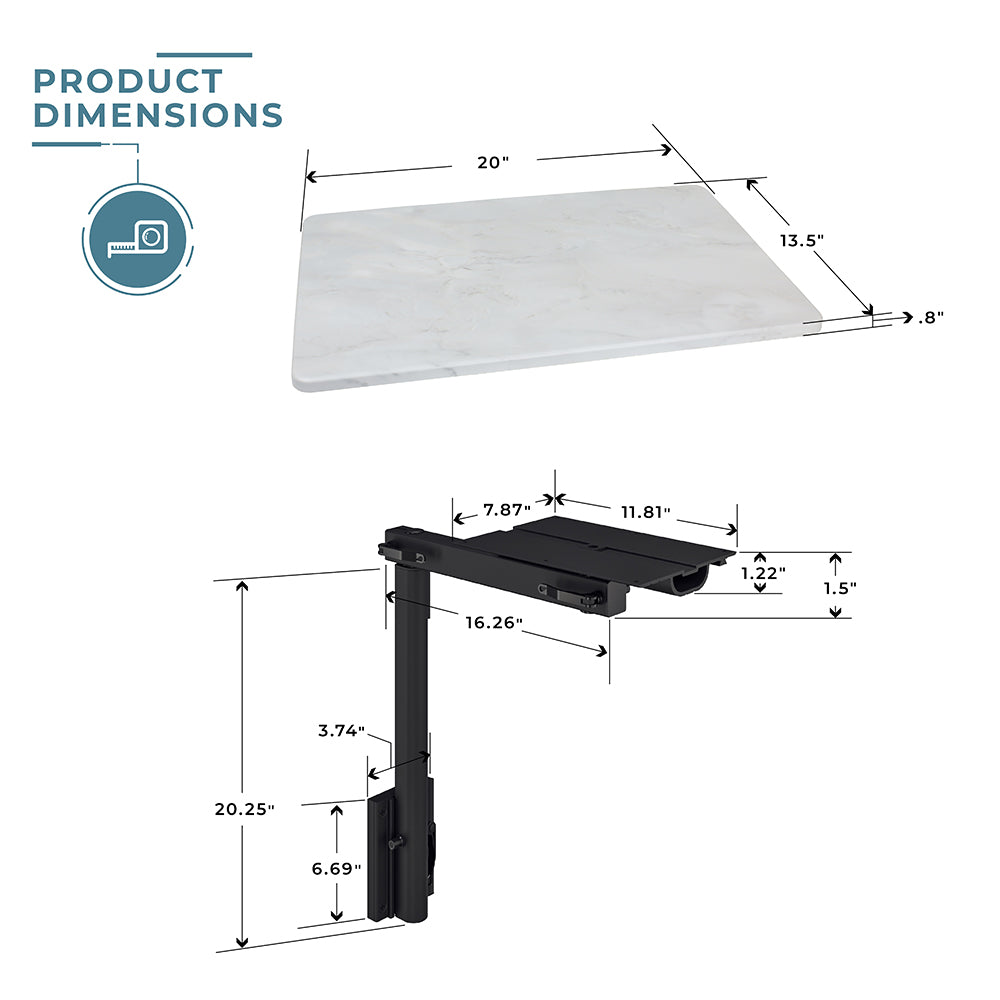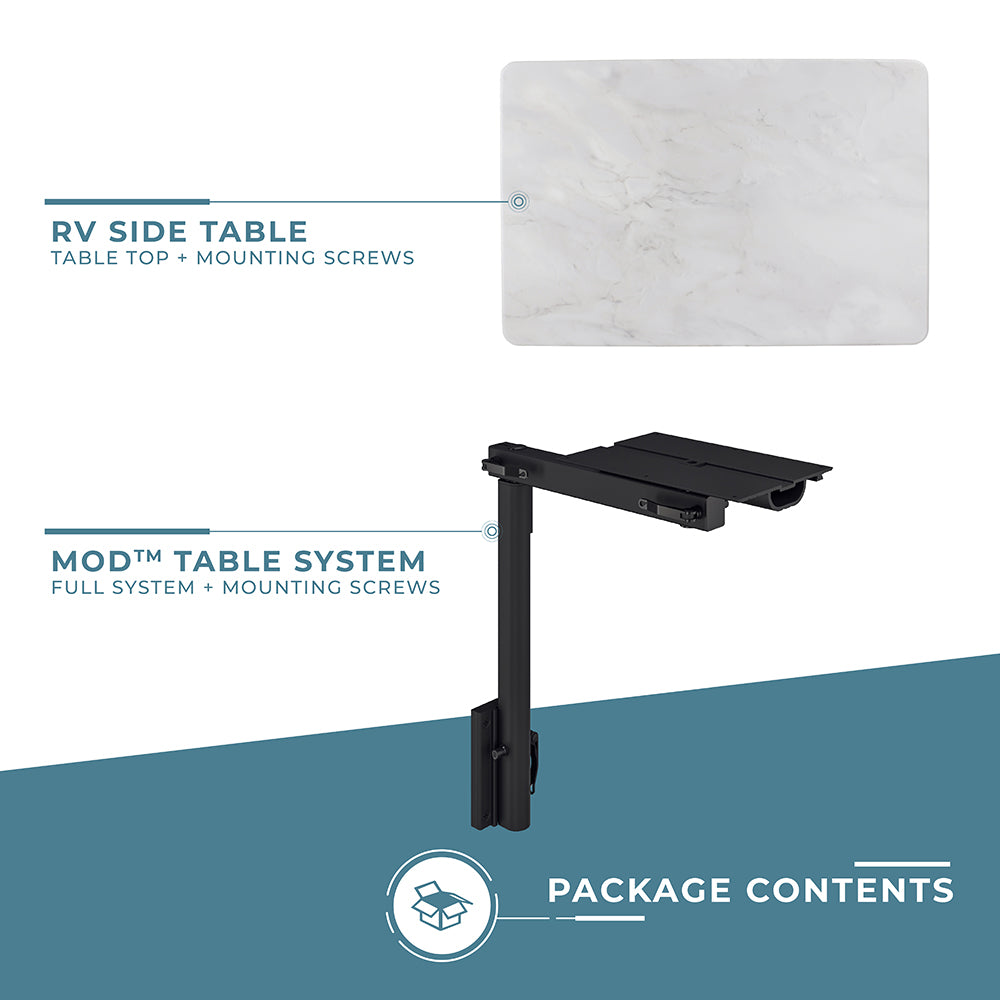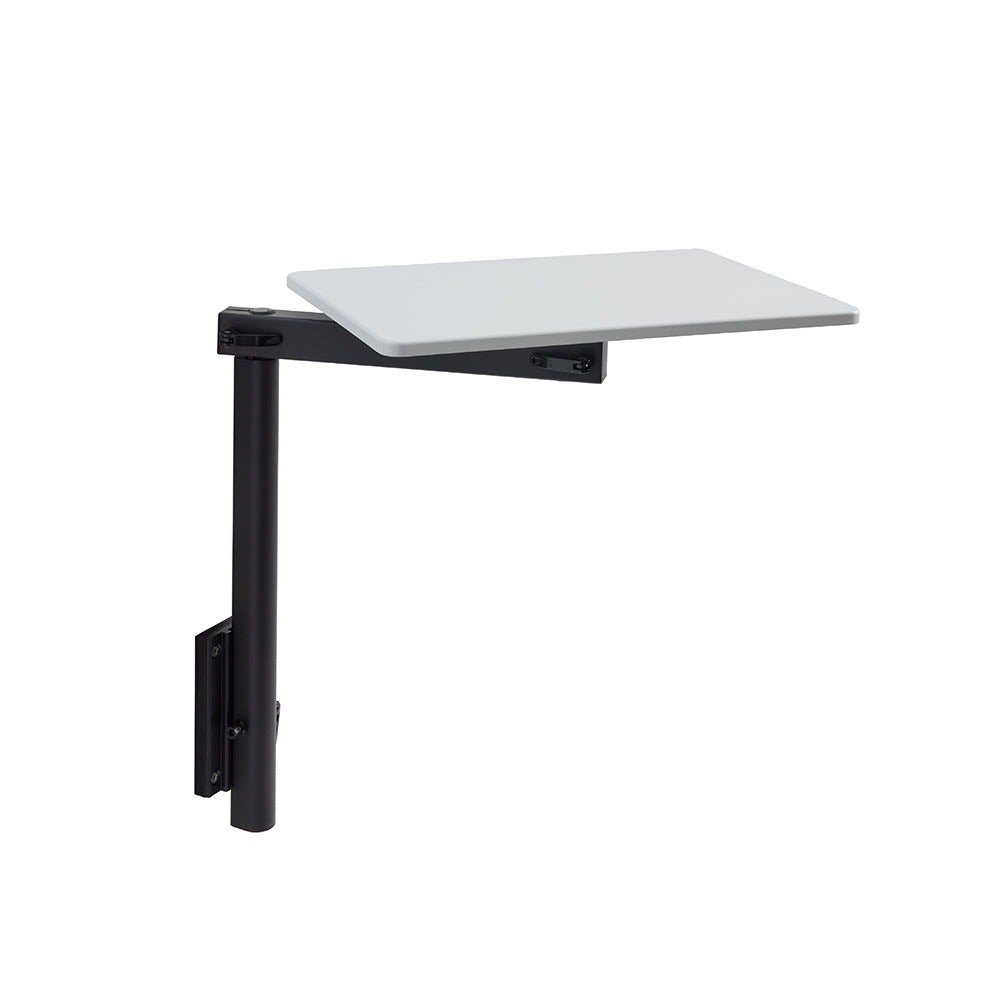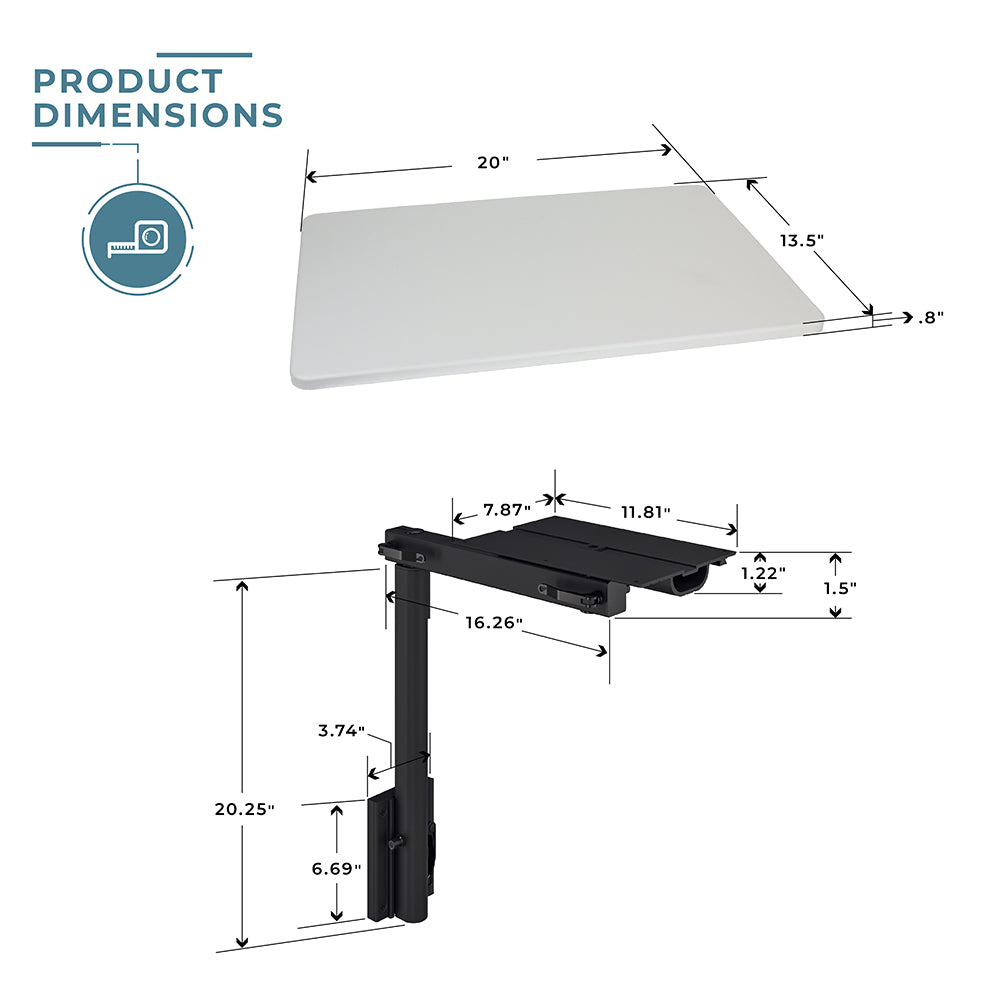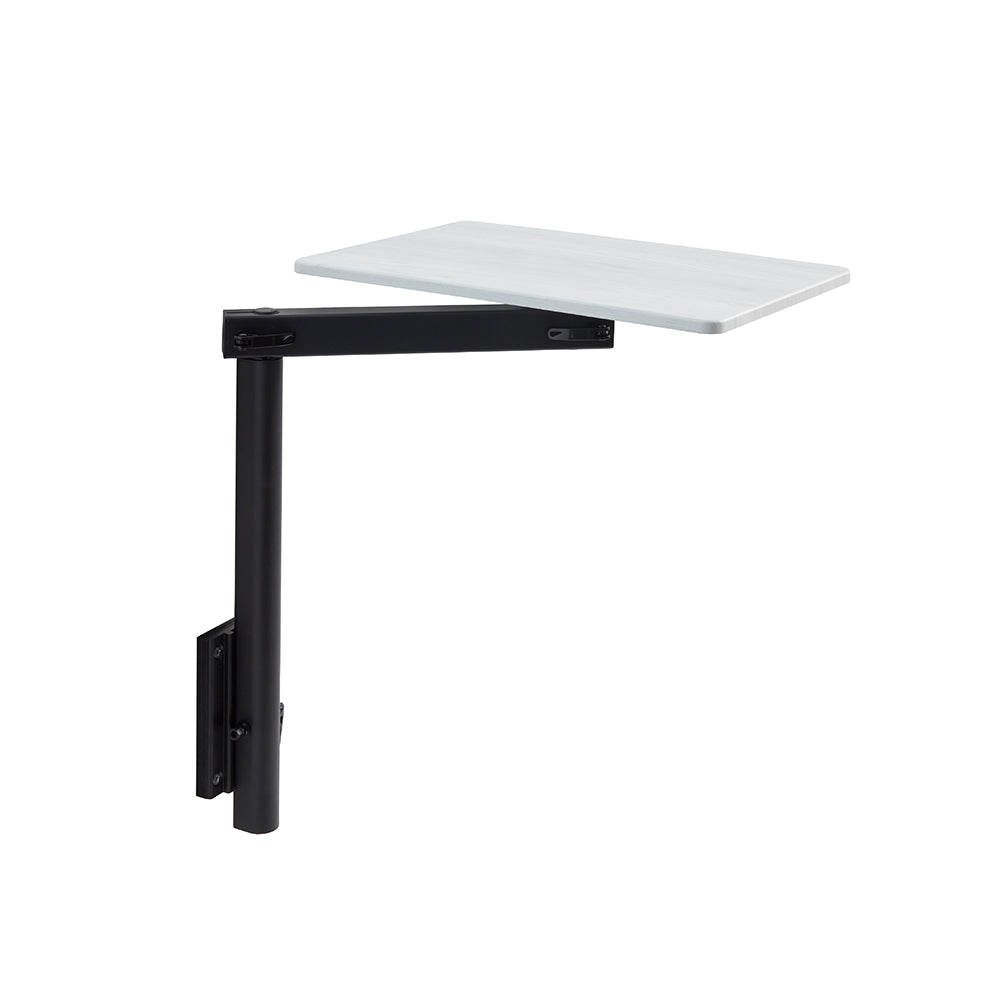 RV Side Table with MOD Leg System
Style:
Roman Marble w/ Silver Leg
Features and Benefits:
RV Side Table and MOD Leg set allows for 360 degree swivel of the top to go from meal prep to eating to working. The wall mounting plate allows for placement in areas with tight floor space.
The system installs easily with pre-drilled alignment holes on the table top and screws for the ITC MOD table base to quickly attach.
The system is sized to function as an extra dinning and meal prep surface or used as a mobile office desk when MOD leg is installed on a vertical wall surface.
Top color options work great with both the silver and black MOD leg set and will fit into any décor providing great quality and performance for indoor use that will look great for years.
The solid wood, high-end cabinet core and durable vac-formed decorative top provide a durable, structural surface when paired with the MOD leg set. While the MOD leg offers adjustment handles clamps like high-end bike seats so no turning of the handle and knocked knuckles to tighten and hold the position.
Clean with damp cloth, do not use outside or saturate with liquid