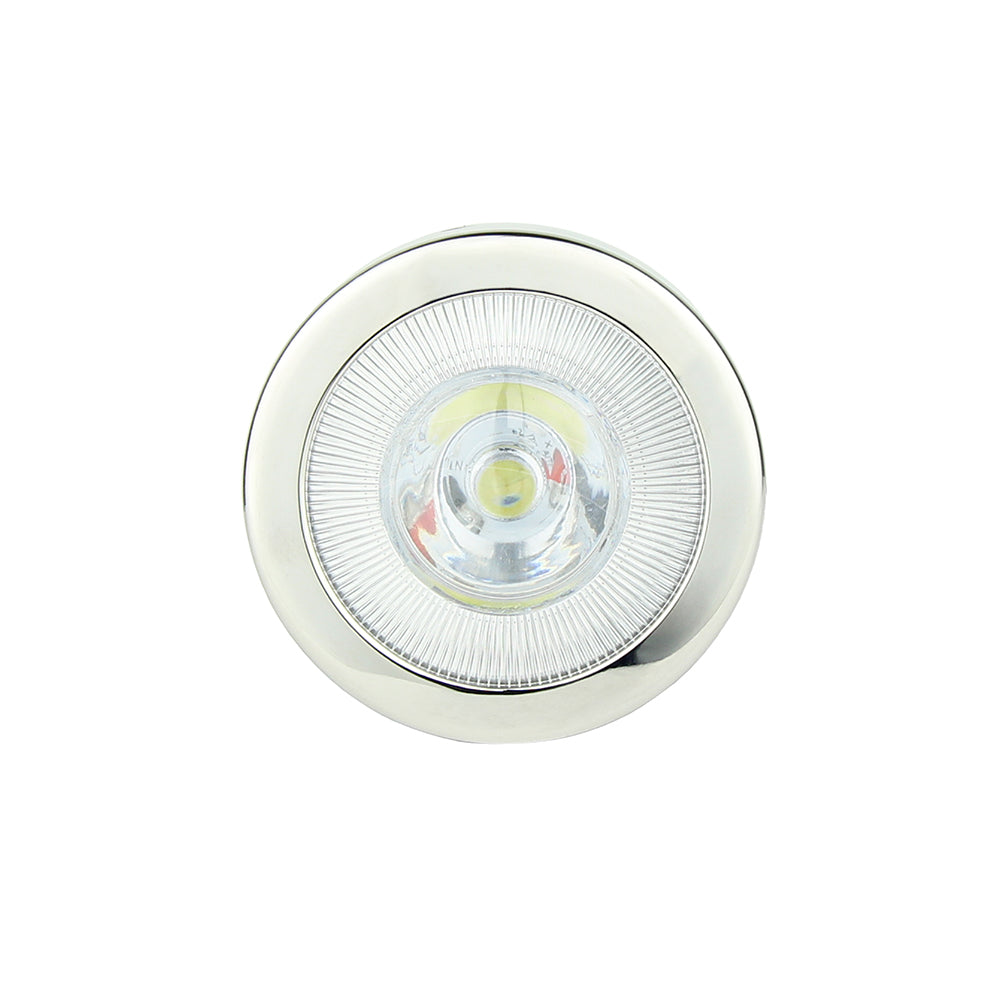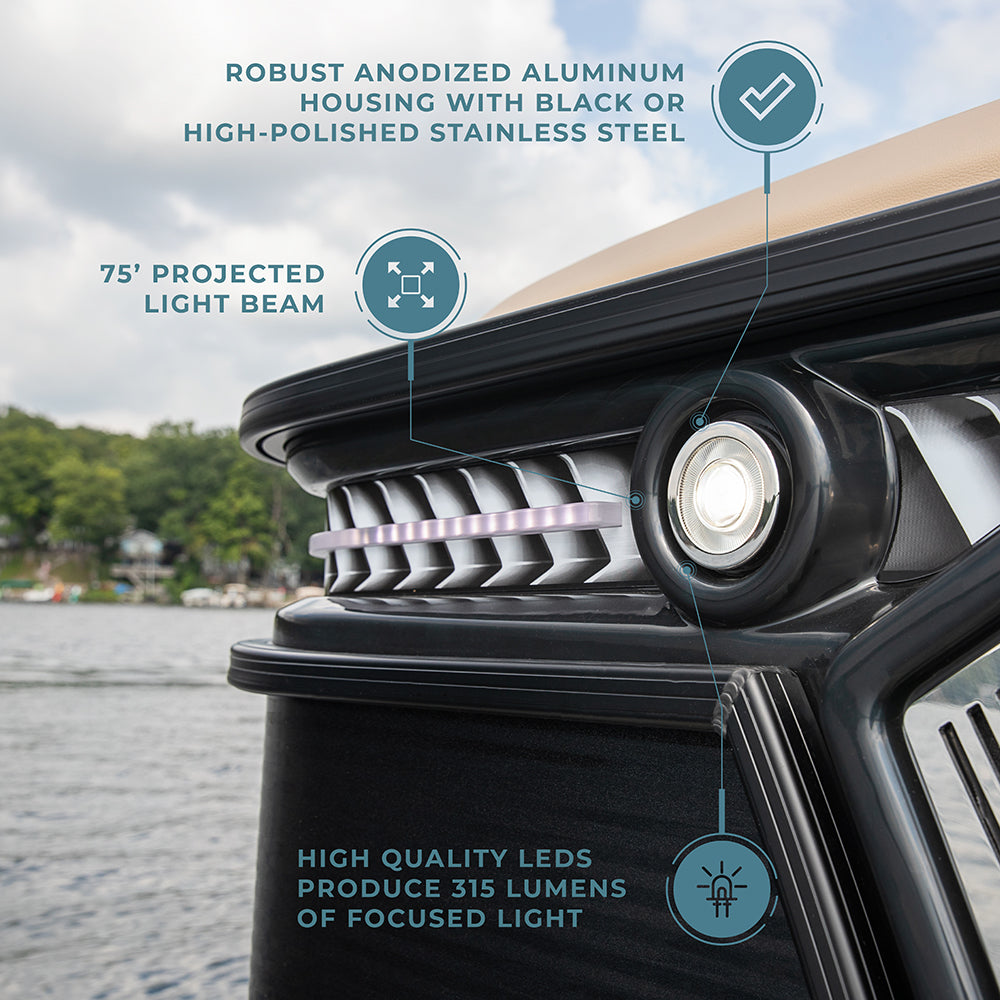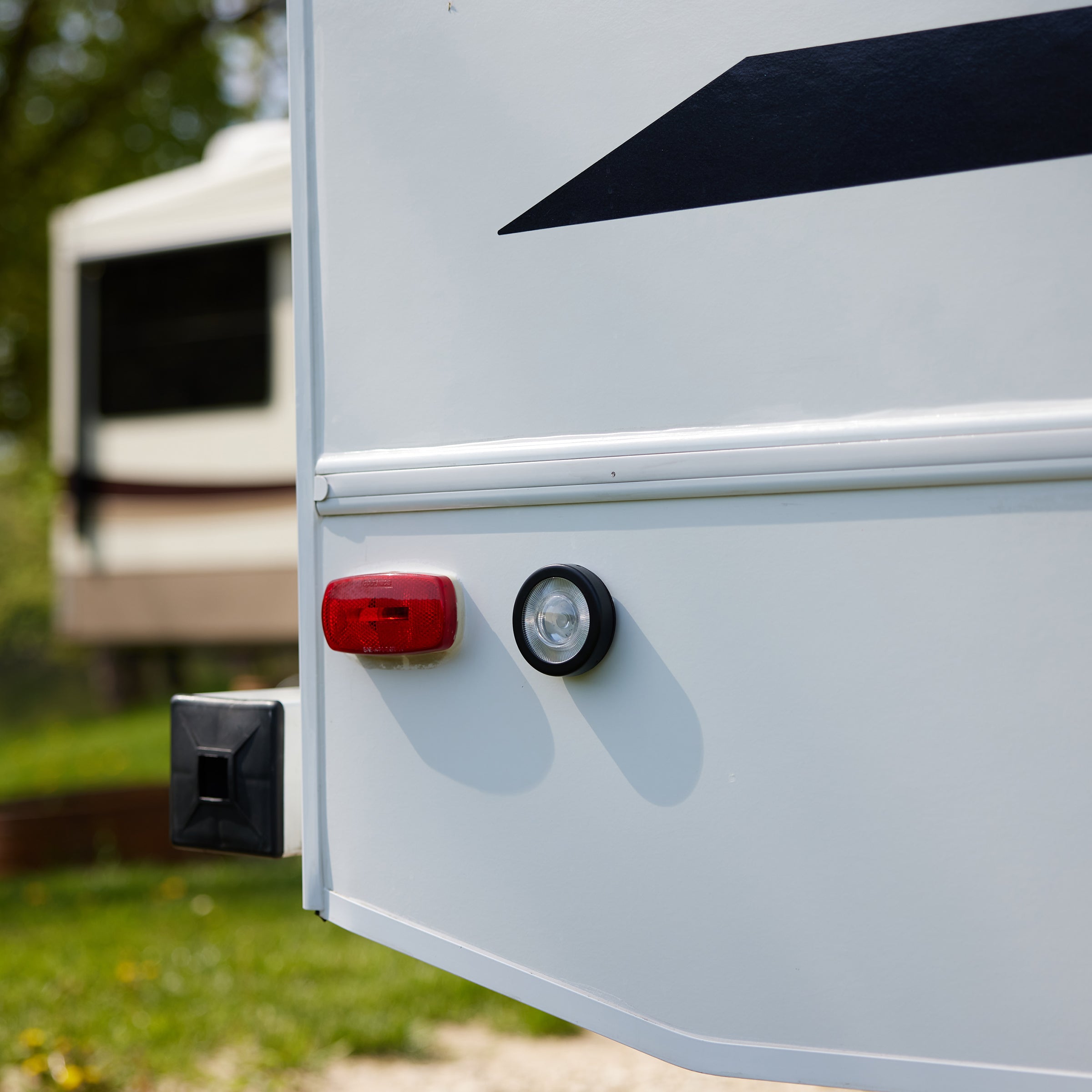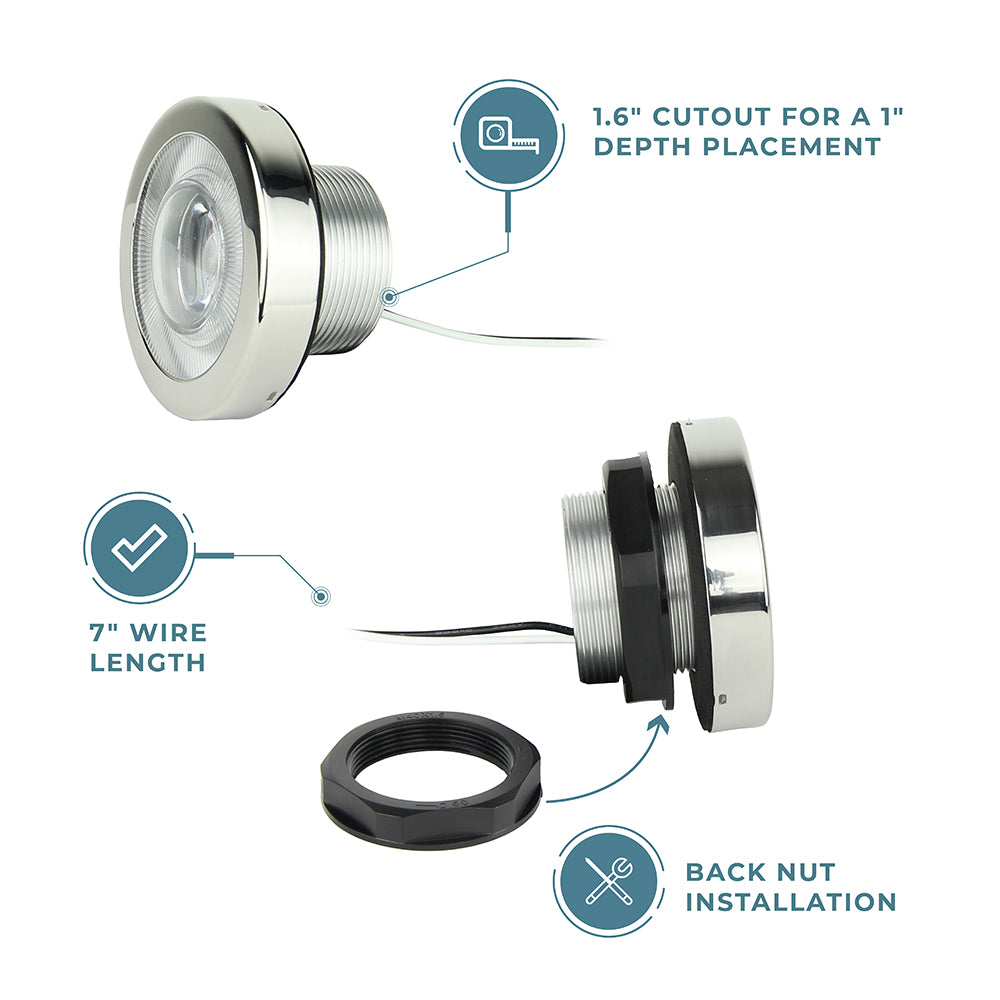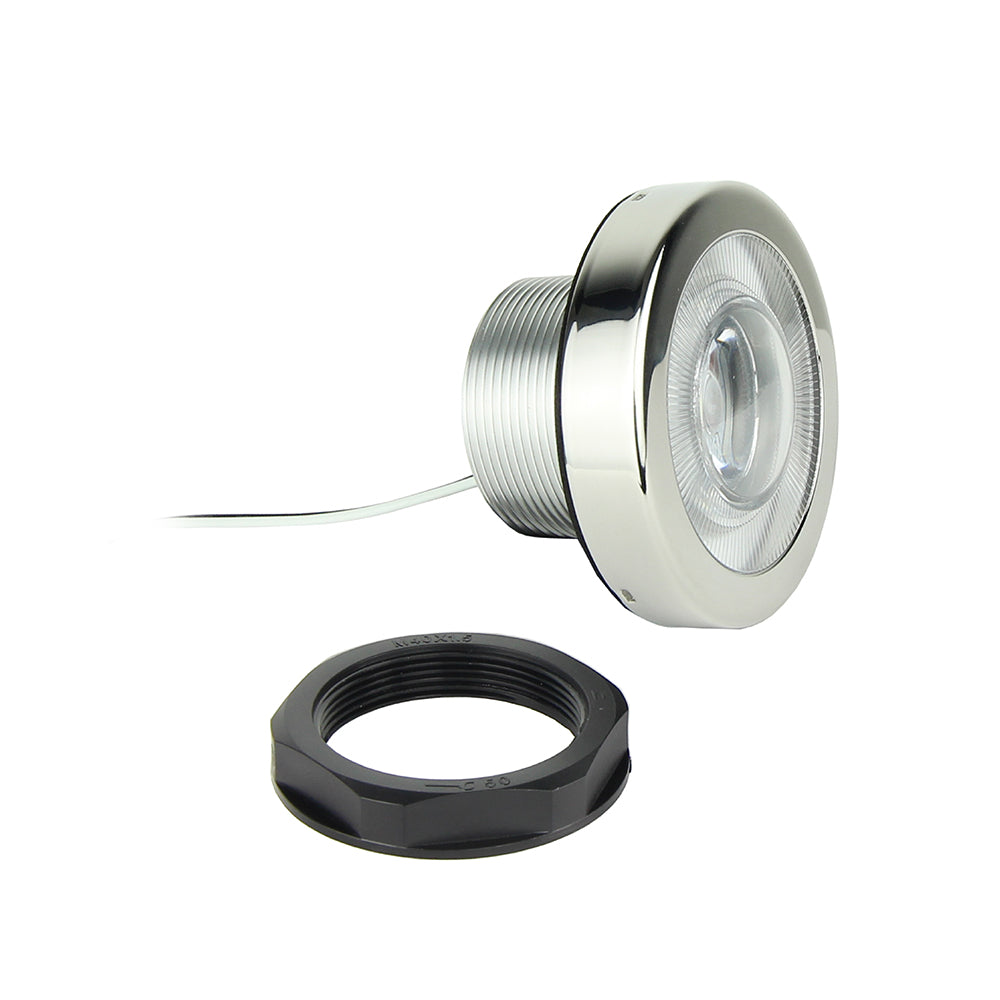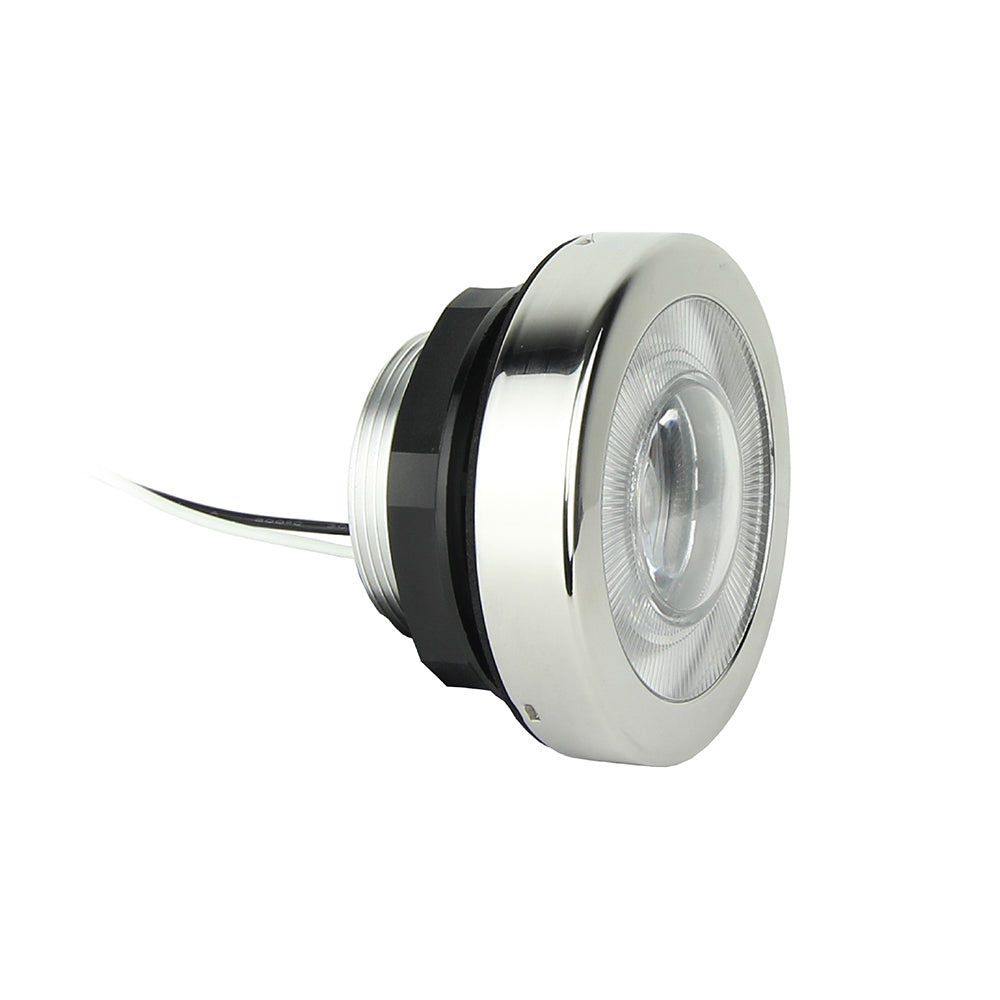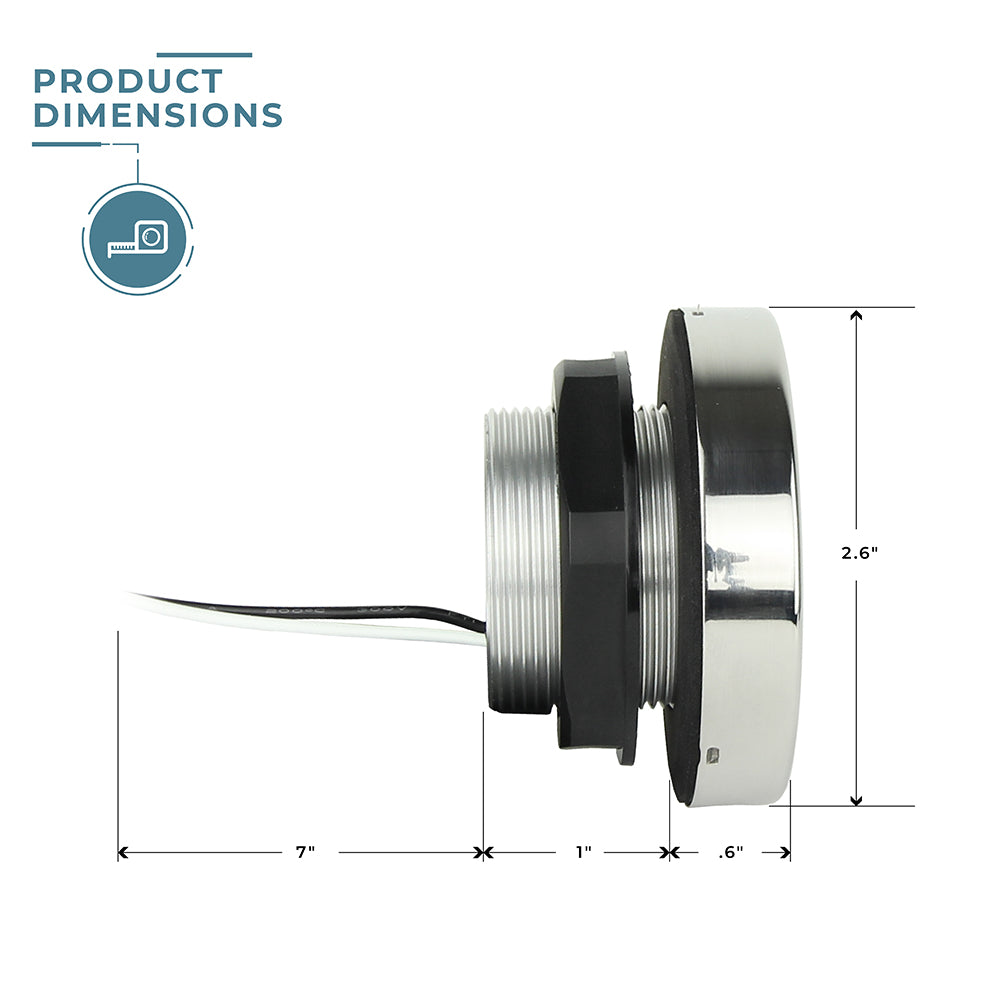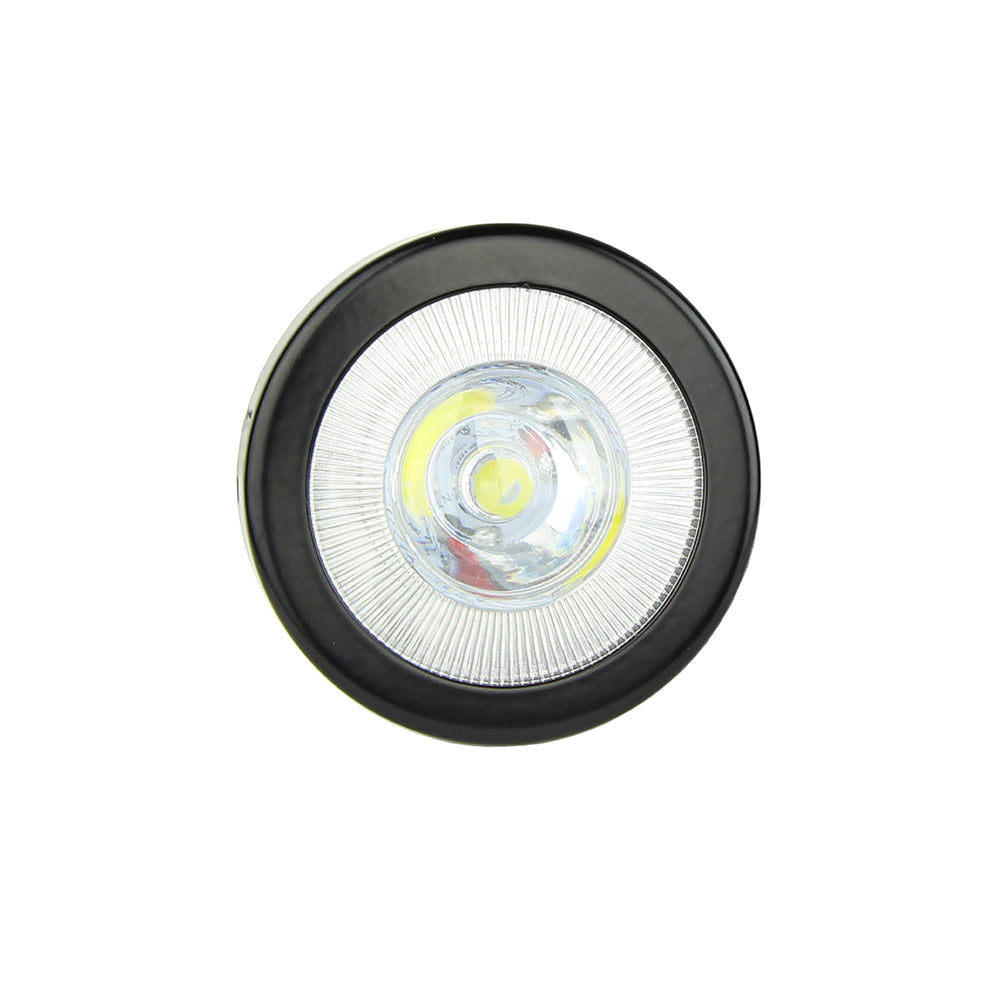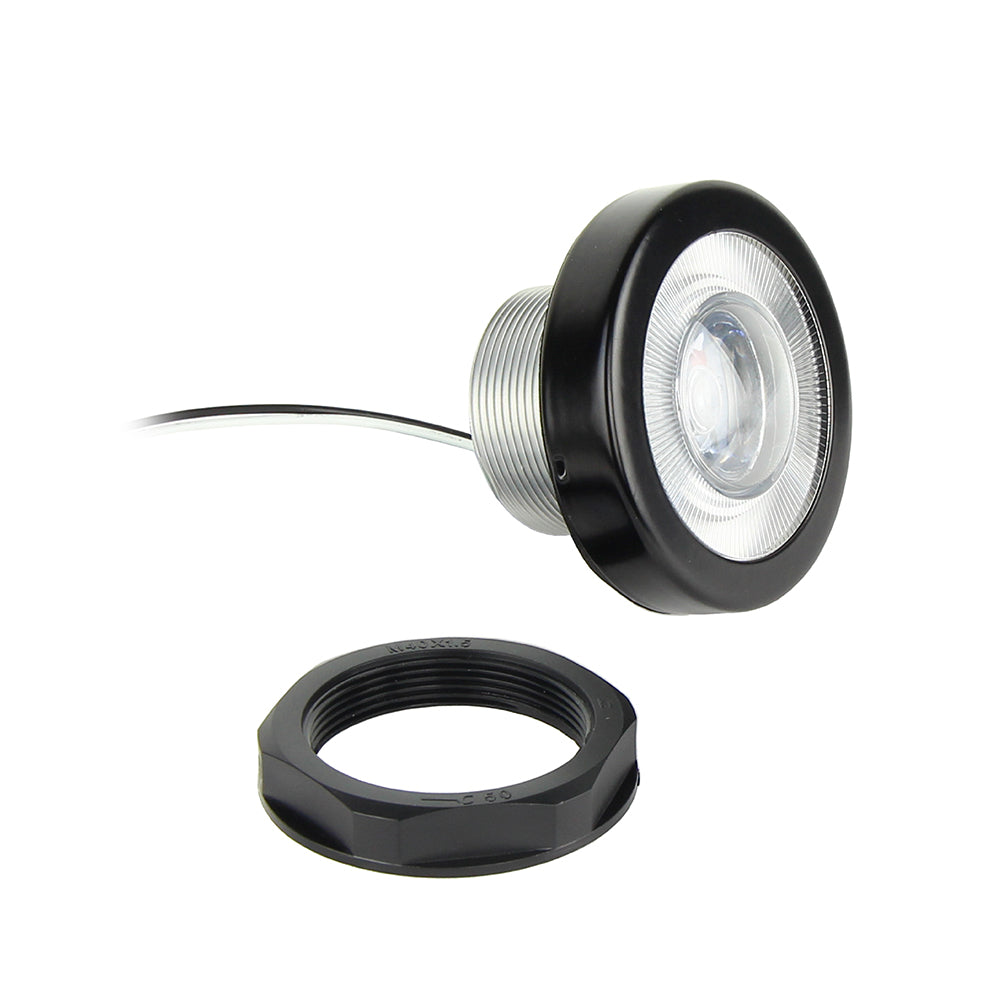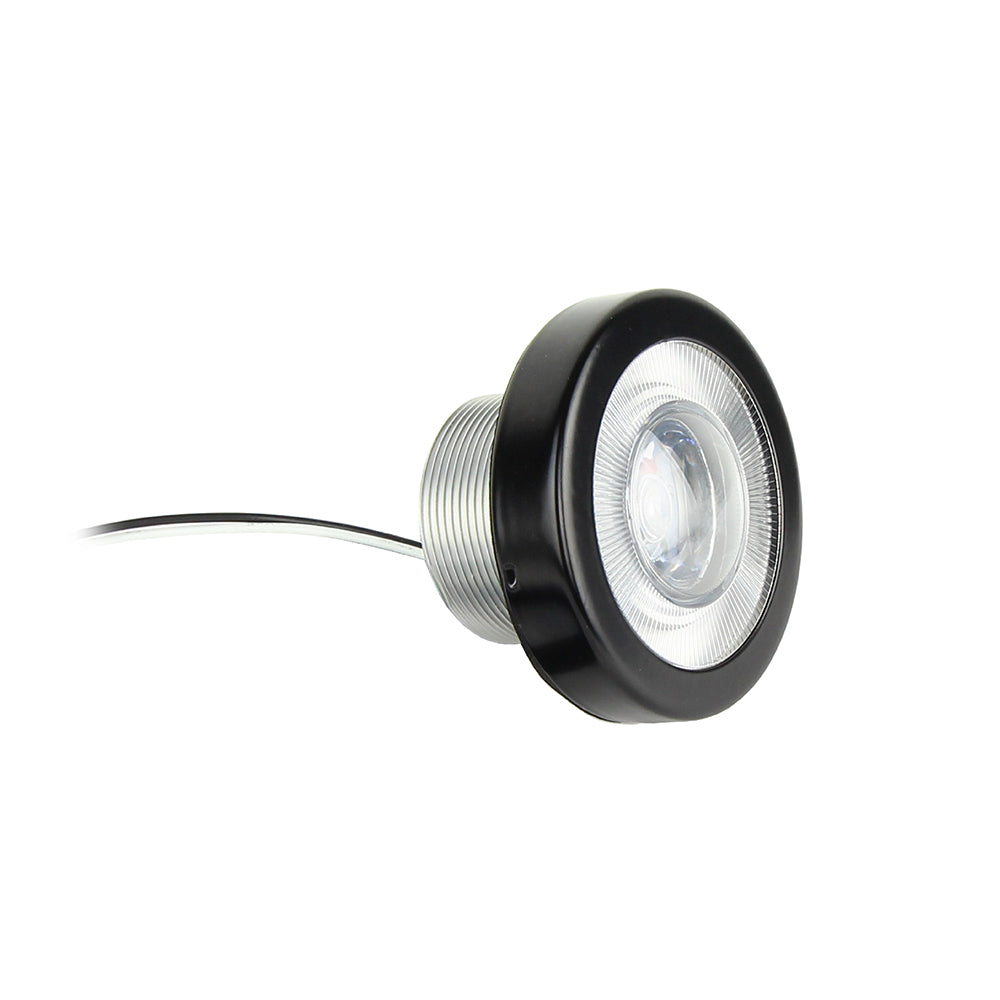 Vivid Flood Light
Bezel Option:
Stainless Steel
Features and Benefits:
Vivid Flood Light is robust, featuring a powerful spot lens that projects light 75 feet in a focused beam. 
High-polished stainless steel or black powder coated finish options, durable housing, and the ability to pinpoint bright, white light, Vivid takes flood lighting to the next level.

Great for front or back of RVs and as boat docking light. IP67 rated for wet area use (not for underwater use).

 Robust anodized aluminum housing material with stainless steel bezel and high quality LEDs that produce 315 lumens of bright white (6500K) light using only 3.7 watts and 10-14V.

Vivid includes wire length of 7" and cutout requirement of 1.6" hole for a 1" depth placement. Secures with back nut.
Provides outstanding light placement and control with focused light formation.